Are you over 40? If so, you may have realized that you have packed on a few extra pounds here and there, but most of all, that it's harder to get rid of that stubborn fat. While working harder at losing weight is a must, you'll definitely have to incorporate exercise into your daily routine. Here are some ways to get the most out of your exercise plan and have successful results, even on days when you don't feel like doing it. 
Keep Muscles Working Properly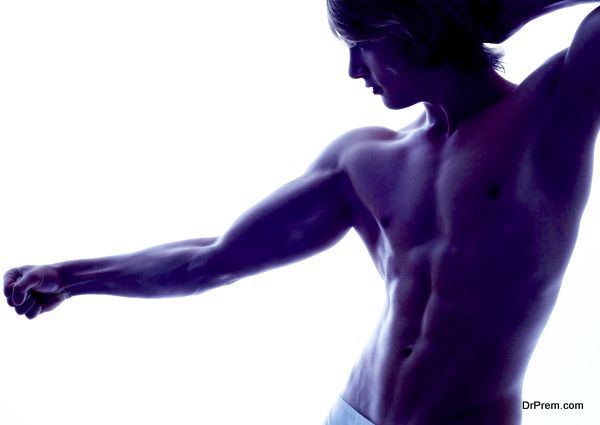 Being over 40 also may mean your muscles can get overused easier and that pain and discomfort are more prevalent after physical activity. It's important to allow your muscles to recover properly after a workout at any age, but especially over 40. You may have less muscle mass and your body may be more prone to injury due to underlying bone and ligament issues.
Be sure to stretch before and after a workout or exercise routine, especially for half marathon recovery. Drink plenty of water to keep from dehydrating and to prevent muscles from knotting up or going into spasm. Use methods like yoga and meditation to help calm your mind before a workout, this can help make your muscles a little more flexible, and less likely to pull or overstretch during your routine.
Find a Workout Partner
A great way to stay on track with your fitness goals as you get older is to maintain a positive motivating factor. This can be through having a workout partner who helps keep you going with a positive attitude on a daily basis. Find someone else who is also serious about losing weight and getting in shape. From there, you can choose to motivate one another throughout the day through social media, texting and in-person. It also gives you an opportunity to share healthy recipes or make grocery shopping trips together.
You can also reward yourself if you meet your fitness goals, for you and your workout partner to go out and buy a new outfit, or a new piece of gym wear or equipment. Having something to look forward at the end of the month, along with someone who is also working hard can create a positive workout and fitness experience.
Set Modest Goals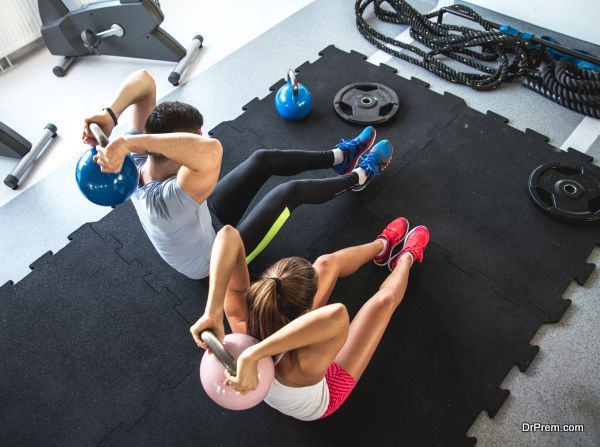 Are you looking to tone up or maybe add some serious bulk to your upper body? Everyone past age 40 has different fitness goals, so that's why it's important to set up a plan to help you reach them safely and maintain them well into the future as well. Not everyone will lose weight or tone up like the next person. If your fitness or workout buddy is getting bigger arms or tighter abs and you're not, don't fret.
Metabolism, diet and overall health and lifestyle have a significant impact on weight loss, weight gain, and appearance. Never compare yourself to someone else. Instead, set modest goals and grow from there. If you're having trouble reaching your goals despite following a healthy diet and working out regularly, re-evaluate and try something else. Some diets and exercise may not work as well for some as others. If you're still struggling, talk to your gym or fitness center about having a professional trainer or nutritionist work with you. They can do a professional evaluation to see how you're carrying out your workout along with how the foods you're consuming are impacting your overall metabolism. This is one way to get on the correct path to a fitness program that will work for you.
Get a Checkup from Your Doc
If you're getting ready to embark on a hard-core fitness regimen and diet to help you reach your physical goals, start off with a complete physical and checkup from your doctor. Having a Comprehensive Metabolic Panel done, along with other diagnostic tests will give your health care provider a good glimpse into your overall health past age 40.
From there, your doctor will make any recommendations in regards to how you should go about reaching your fitness goals. If you have an underlying health problem, such as high blood pressure or high blood sugar, you may have to take specific medications to control it. Your diet may also have to be adjusted accordingly so that you can safely and effectively maintain a healthy weight.
Being over 40 doesn't mean you need to slow down too much. Stay healthy by following a good diet and regular fitness routine.
Article Submitted By Community Writer