Lasers are a modern and innovative approach to dental therapy, instead of traditional dental tools. The old tools have their role to play, but lasers are gaining more popularity among dentist and patients as this method is less painful. There are more benefits to lasers than just being used as a tool. Gum disease is a common occurrence, especially among adults in the 30s and 40s who need immediate treatment. Laser gum therapy can treat gum diseases effectively. Read on to find out about some laser gun therapy essentials you need to know before treatment:
 Is laser therapy painful?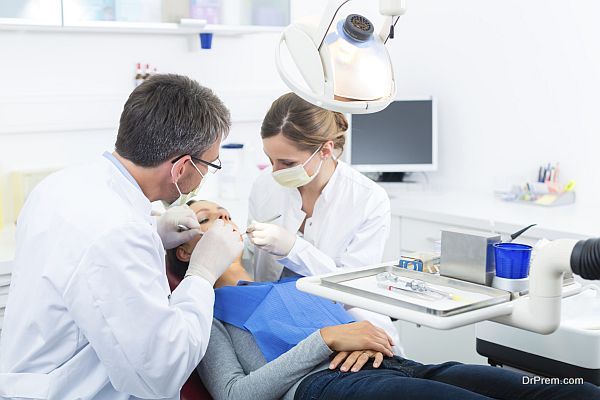 As laser therapy is least invasive, so the treatment is not painful, usually. 
How are lasers used in gum therapy?
Gum disease occurs when bacteria settles in between your teeth and gums. Due to this, your gums can bleed, hurt and be inflamed. It is very uncomfortable but can become extremely painful if it is untreated.
Earlier, dentists used to remove bacteria by cleansing your gums using metal tools, which, in themselves, were painful procedures, causing bleeding and swelling.  Now, the same cleansing is done with laser, which kills bacteria without any discomfort to the patient. This is a much better method of treating gum disease, and your gums will heal naturally.
How do lasers work?
The lasers work by targeting the diseased gums around your tooth, without harming healthy gums. A beam of light penetrates 4 mm underneath the tissue surface, which kills all bacteria there. After cleaning, a clot forms and the gum is attached again. Laser also helps dentists discover tartar.
What is the success rate of laser gum therapy?
According to the Academy of General Dentistry, laser therapy has a high success rate with high patient satisfaction rate as well.
How long does a laser therapy session last?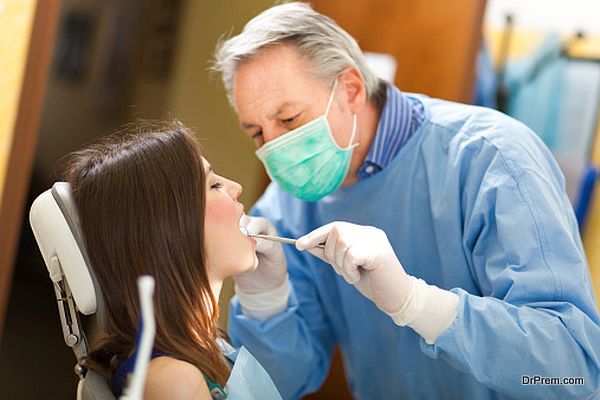 Laser therapy sessions typically last between 2-3 hours and sometimes 1-1/2 hours scheduled on alternative weeks.
How much does laser gum therapy cost?
The cost of laser gum therapy varies according to the intensity and duration of treatment.  It is usually less expensive than traditional dental surgery.
Which are the treatments in which laser can be used?
The heat of the laser strips the diseased gum away, and the laser is fired a second time to form a clot, which cauterizes the wound. Lasers can treat a range of dental disorders such as dental implant surgeries, haemostasis, biopsies, gingivectomies and frenectomies. Most of these treatments are available in the form of dental implants in Newmarket dental clinics.
What are the benefits of laser gum therapy?
Apart from killing bacteria effectively, lasers can help in the healing process too. If your gums bleed during the procedure, lasers are able to stop the bleeding. Lasers can speed up the healing process and you would feel better within a day, instead of several days, as is the case with traditional methods. 
Laser gum therapy is the latest innovation in dentistry and is being used successfully by dentists. You can safely try laser treatment to solve your gum related diseases as it is effective and less painful. 
All Smiles Dental Clinics – Dental Services, Emergency Dental Office
17725 Yonge St #104A
Newmarket
ON
L3Y 7C1
Canada
+1 905-235-6999
Article Submitted By Community Writer