Children with physical disabilities require a lot of support and constant help. While this may be good in one way, however, it also makes them dependable on others. Having a child with physical disabilities is a challenge. The care that such a child needs is very different from a normal child. It is essential to plan things properly and well in advance to ensure that they get all the attention they need.  Along with that, there are various other factors and tips you can follow to boost the confidence of your child.
Independence is the key factor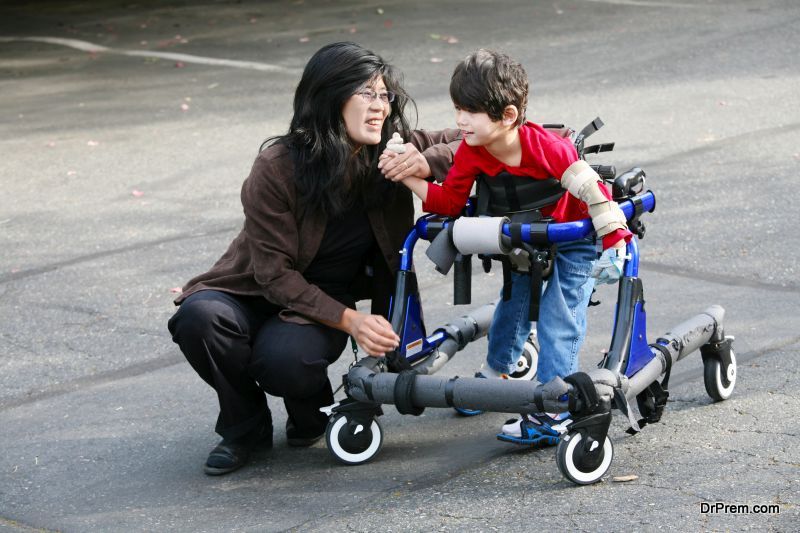 The most essential factors that play a vital role with kids with physical disabilities are to ensure that they are independent. It is easy for them to go on looking for help from others. In the entire bargain, they start to lose their confidence and self-independence.  Slow and steady steps can help them to overcome their challenges, Patience and encouragement is what these kids needs.
Let them make their own choices
Although you may be dealing with a child who is physically disabled, however when you are taking care of them, give them a chance to decide for themselves.  Small things matter a lot for a child, letting them choose the clothes or activity that they like gives them a chance to grow.
Tips to make life easy for children with physical disabilities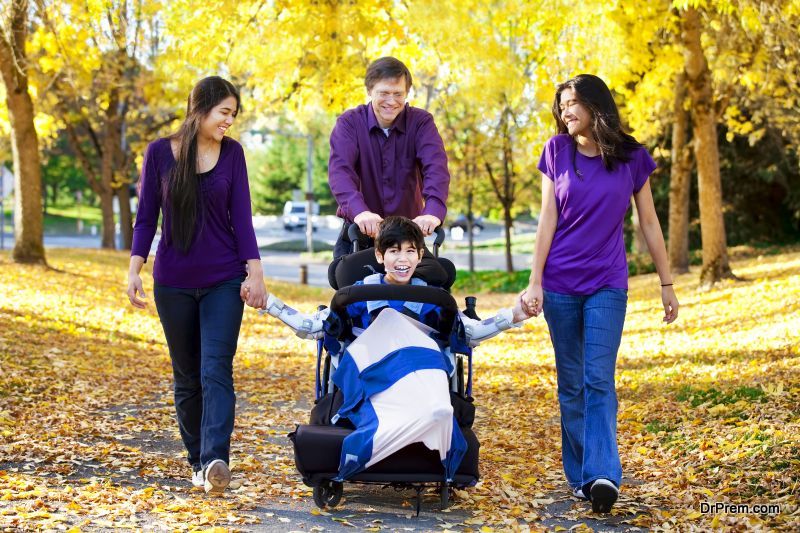 Considering the fact that children with physical disabilities have certain restrictions and limitations. It is important for you to ensure that as a parent you do what it takes to make the home comfortable. Here are a few things you can do for your child
While choosing furniture for the house makes sure that, they are stable and heavy. This will help to provide a good support and will not fall down easily.
If you plan to have carpets or rungs, you can consider taping them or getting them fixed to the ground. This will prevent your child from falling down.
Make sure that you create enough space in your home for using the crutches, wheelchair or walker. This is important since they can walk at ease without worrying about bumping into things.
Use specially designed chairs for physically disable people. They come with a seat belt to prevent the child from falling down. You can also consider chairs with a built-in tray and a big armrest with a cup holder. This makes it easier for the children and at the same time takes care of their comfort.
Create a special place for their exercises, you can think of putting a harness and a rod in the room. This will give them the flexibility to more around on their own and exercise their legs or hands.
Make sure that the flooring you choose is not slippery. Go for matt or natural wood, that do not have a rough surface. For the bathrooms, you can consider the non-skid rubber flooring as a protection for your child.
If your children love to do certain activities, create a special space for them where they can sit down comfortably and do what they want.
Getting them to indulge in learning activities
As much as it is important to have a house that is designed for your child, as a parent you also need to ensure that your child is engrossed in various learning activities. These activities are more like exercises, which promote the development of your child. Let us look at some of the activities you can consider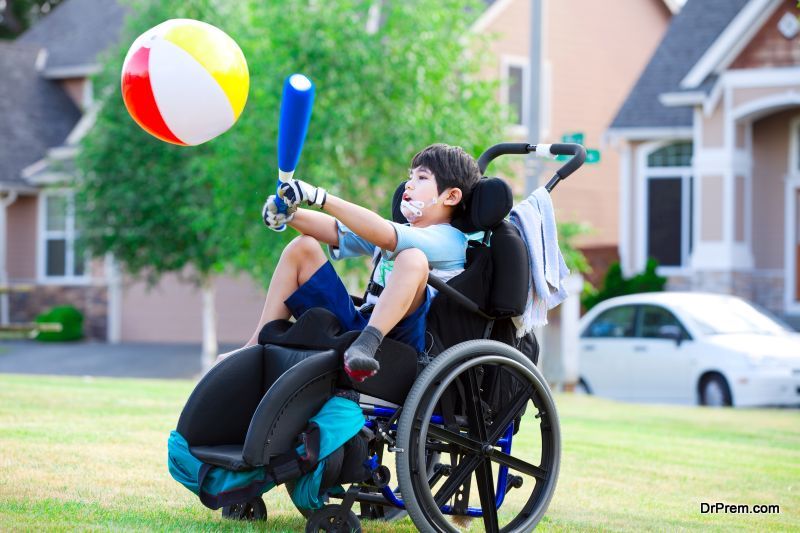 For motor disability in children, you can consider tools or a toy that gets them to release, transfer, hold or grasp as an exercise.
Using different textured clay or materials will help them to get a feel of various materials and surfaces.
Ensure there is enough light for them to see and have buttons or switches that are easily accessible to them.
For the reader in your child, the best way to get them to turn the page would be by adding tabs. This will make it easy for them.
Encourage your children to get into various activities that will help in their body growth. You can also consider putting them in special courses where they get to interact and socialize with other children of their age and limitations. You can also hire a physical sports trainer for children with walking disabilities who will train your child in games like basketball, swimming etc.