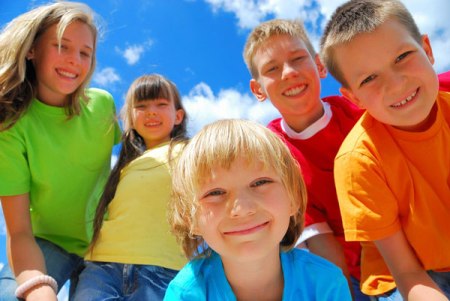 Summer season is the time when kids are free and most energetic. Camping and picnics cannot be avoided during this season. Sometimes, it becomes difficult to cope with the kids' demands of new and creative delicacies.
Kids usually indulge in a lot of physical activity during the summer and it is necessary to provide adequate nutrition and hydration. Too much of junk food is also not advisable. So, how do you fulfill your kid's nutritional requirement while maintaining great taste? Here are some delicious yet very healthy summer foods that will definitely pull your kids to the dining table.
Nachos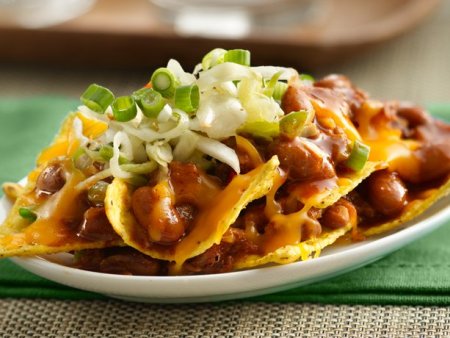 Mexican food is a combination of many vital nutrients. Add a lot of veggies, protein and fiber into tortillas and you are good to go. Proteins are essential for growth. Thus, the addition of extra protein content favors this. You can also add low-fat cheese on tortillas with beans and guacamole. It is very easy to sneak in a few veggies without your kids even realizing it. This fiber-rich dish has no side effects. However, certain veggies like mushrooms, spinach, corn and onions have to be avoided if your kid is allergic to them. Nachos are very easy to prepare.
Hamburgers and hot dogs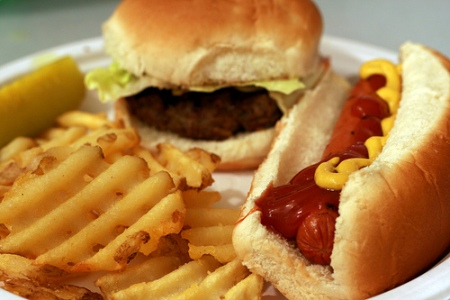 Although these contain high levels of cholesterol and fat, with a few alterations you can make it nutritious. Carbohydrates and fats provide energy. Nonetheless, these should be consumed in a small quantity. You can add different proteins. Add fruit sauce for that extra juicy character. Healthy toppings like pineapple, orange zest, veggies and fresh lettuce can impart a new flavor to your dish. BBQ sauce can be another fun topping to have on the hot dog. Kids suffering from obesity are advised to avoid this type of food. As the ingredients are readily available in the kitchen, it is among the simplest dishes to prepare at home.
Ice creams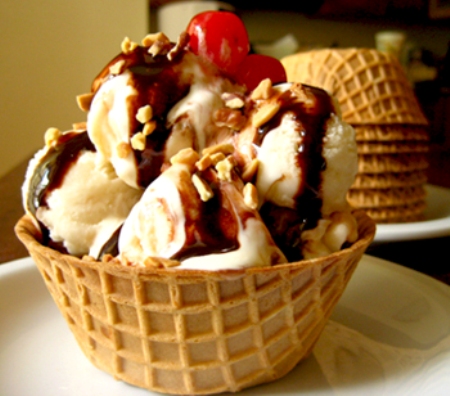 Ice creams are difficult to resist but considering the amount of calories in them, they are harmful for obese kids. However, low calorie ice creams provide a decent alternative. They have a very high calorie count: vanilla has 100cal/half-cup whereas a few others can contain as much as 250 cal per serving. Making fruit pops at home is pretty easy. Just pour in a fruit juice of your choice into a mold and freeze. It is a fantastic treat on a hot summer day. Make sure that your kid is not allergic to that particular fruit.
Waffles and pancakes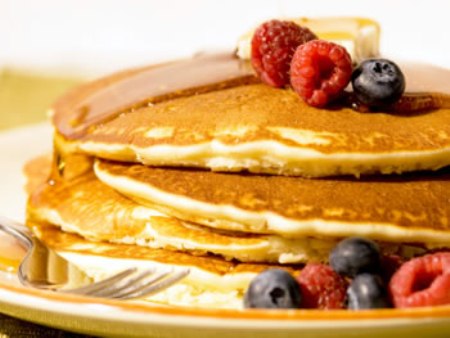 This would make for an ideal breakfast for kids. The whole stuff is made simpler by adding whole grain and low-fat products. Fun toppings such as apple sauce, banana, blueberries, strawberries and fruit syrup boosts the appearance and taste of this dish.
Pancakes are indeed healthy provided the ingredients are in definite proportions. Pancakes are very easy to prepare and the ingredients required can be found in every household. Kids suffering from diabetes should avoid this due to the presence of various sweetening agents.
Marshmallows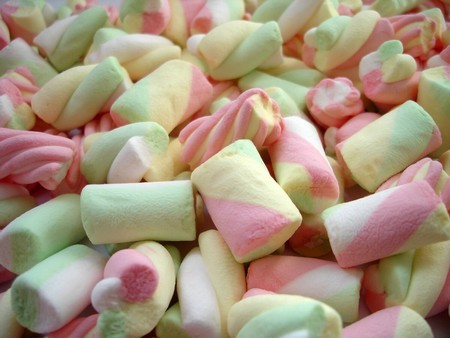 The best thing about marshmallows is that even kids suffering from food allergies can consume them. A single piece is found to have 25-30 calories, generally sugar. This sugar content breaks down to provide energy to the body when needed. Toasted marshmallows and S'mores are amongst the most famous varieties of marshmallows available in the market. Marshmallows dipped in chocolate are a treat for kids. They are also eaten with Graham crackers which are a tremendous source of protein. Marshmallows are easily available in the market and creating something with them isn't difficult too.
Popcorn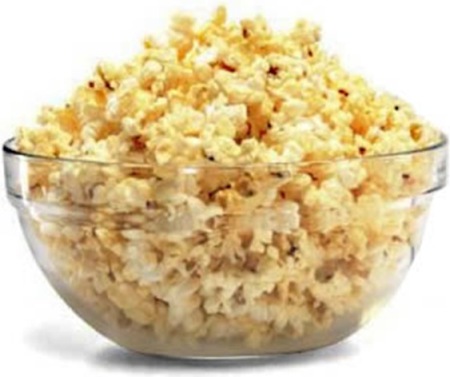 Popcorn can be classified as a whole-grain, which means that it prevents excessive weight gain. A study has shown that people who consume popcorn on a regular basis get 22 percent more fiber than those who don't. The only problem associated with them is the extra amount of fat present in microwave popcorn. Although low fat popcorn is also available, it is advisable to purchase air-popping popcorn. Make it by yourself by taking 2 tablespoons of kernels and pop them in the microwave. Then add butter or cheese as per your requirement. A medium serving would have about 80 calories. It is better to limit the amount to a small bowl as too much of popcorn might lead to digestive problems.
Watermelon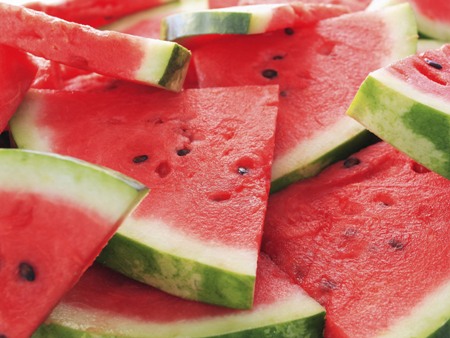 This fruit has a high concentration of lycopene which is an antioxidant. It contains 92 percent water and 8 percent sugar, making it an ideal hydrating agent and sugar provides energy. You can have a platter consisting of other seasonal fruits like berries, cherries, peaches, and plums. These fruits can also be served in the form of a smoothie. Watermelon is a seasonal fruit and is available only during summer. Fruit salads can be incorporated into the kid's daily diet with every meal. Apart from its nutritional value, it does not cause any sort of side effects.
Cakes and brownies

Chocolate cakes, cupcakes and brownies are good for your kid if consumed in small quantities. These foods have a high calorie count and are liable to upset the daily calorie meter. As kids do a lot of physical work during the summer, it is essential to refill the energy count. As some kids are allergic to chocolates, butter cupcakes can be baked instead. You may also use frozen yoghurt or sliced fruit as a substitute for chocolate. Slightly whipped cream will give it a good finishing touch.
Lemonades and fruit juices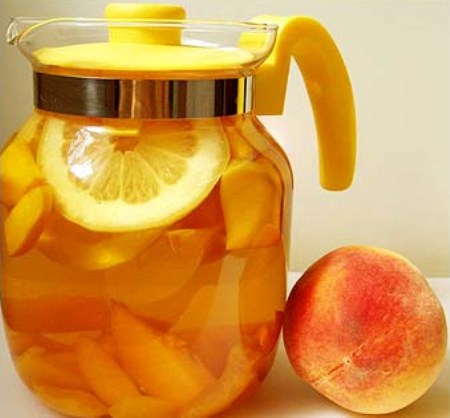 Flavored soda and lemonades are a great relief from the scorching summer heat. Lemonades supply essential minerals to the body which are lost through perspiration. Taking lot of fruit juices not only provides nutrients but also hydrates the body. Avoid viscous liquids and prefer dilute ones. You can also make a spiritizer with fruits like pomegranate in addition to water. You can also consider using blueberry extract with water. Liquids can be taken at regular intervals during the day. Fruit juices have no side effects unless your kid is allergic to a particular fruit.