A child's growth is pulley in the hands of his or her parents. No doubt, parents take a lot of interest in the wellbeing of their child/children, but today, children are more prone to various technological devices that can hamper their growth. Parents can surely bring about a change in their children's mental health by getting them to do certain activities. During the rainy season, most of the children are indoors, so this is a perfect time to get them to do some activities, which can help their mental fitness and growth.
Let them let loose through a dance party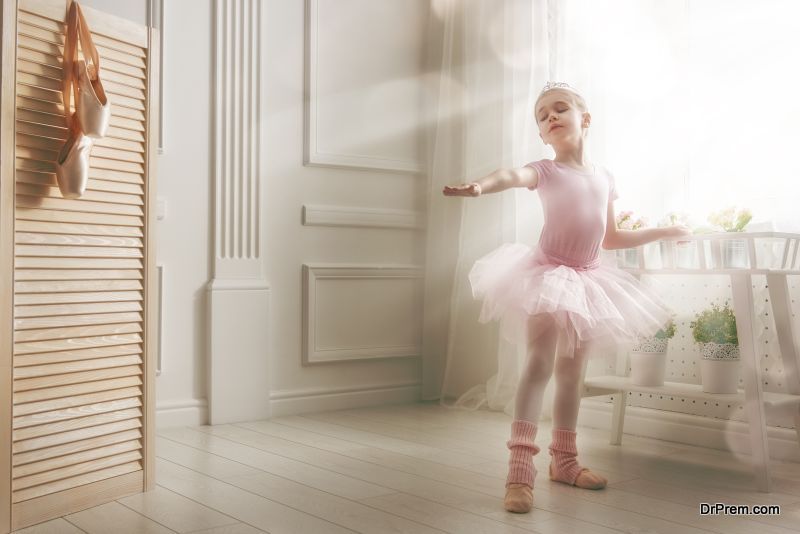 Today many exercises are done in the form of a dance, well now you can have a dance party that will help your children to release their stress. Play some fast paced and slow paced songs so that they can move with the beat. Blend that with a few exercises to increase the fun. It would be advisable to do it along with your child. While the fast-paced songs will help them to release their stress, the slow-paced songs will help them to relax. Also, teach them the importance of breathing right. This will help them to keep their mind at ease and to understand the importance of breathing properly even when they are stressed. In-between also get them to freeze on a particular pose to make it a little more fun.
Making music by using glasses with different levels of water
Another good way to get your kids to grow in their mental health is by making music. It is no rocket science that children are attracted to music. Well now, you can get your kids to make music through a very simple technique. Fill a few glasses with different levels of water; give them a spoon so that they can use it to tap the glass. Now let your child focus on a particular problem that they are facing and gently tap the glasses of their choice. This will help their mind to relax and get them to be a little creative and come up with their own music.
Coloring is fun but bring in a twist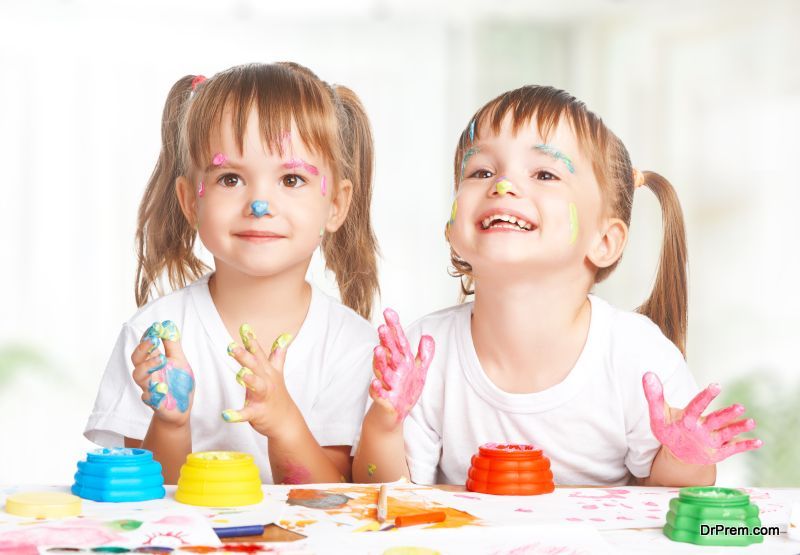 Children love colors and coloring is one such activity that allows them to be creative. Well, through coloring your children can learn the meaning of patience. It improves their focus and helps them to relax. You can even bring a little twist to the activity of coloring by allowing your children to be a little more creative. Ask them to enhance the design by using some glitter or any other craft materials. This will teach them how to be creative and use their creativity in a different manner.
The mindful jar
To help children take hold of their emotions and deal with strong or negative emotions, the mindful jar will really help your child out. For this, you only have to fill a clear jar or a mason jar with water. Take some dry glitter. Get your child to understand that the glitter is their emotions, now shake the jar and make your child focus on the glitter, get them to understand that when they allow their emotions to take over them, their mind becomes clogged and stuffed. The Mason jar with the glitters floating around is a true example of what happens. However, when they start letting go of their emotions, and practice techniques that can help them keep a control over them, then the emotions start to settle down which gives them a clear mind to sort each problem out. This reflects when the glitter in the jar settles down and the water is clear again.
Darts, Mini golf and other such focus based indoor games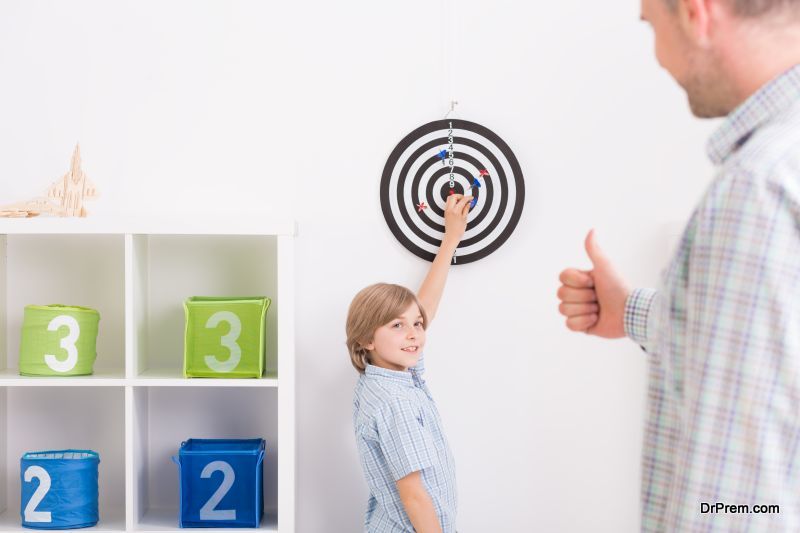 There are games such as Darts, indoor mini golf and various other indoor games, which teach children how to focus as well as concentrate on their goal. You can get your child or children to play such games. They will not only teach them the importance of focusing on their goal, however, they will also teach them the importance of hard work in achieving their goals. Playing the game keeps on motivating them even if they do not hit their target at the first shot. This will also boost their confidence and motivate them to keep on trying.