In the realm of Orthodontics, a dental crown refers to a cap that is used to cover the surface of a tooth. They are usually used to cover the surface of a tooth once it has been damaged, chipped, broken or decolorized, in order to prevent further damage.
They are available in an array of colors and textures, including tooth colored, ceramics, and metals, silver and gold or composite resins. They are tailored to fit perfectly and to help restore damaged teeth and dental sites. They are usually placed over teeth post root canals or dental implant procedures.
Factors to consider before choosing a Crown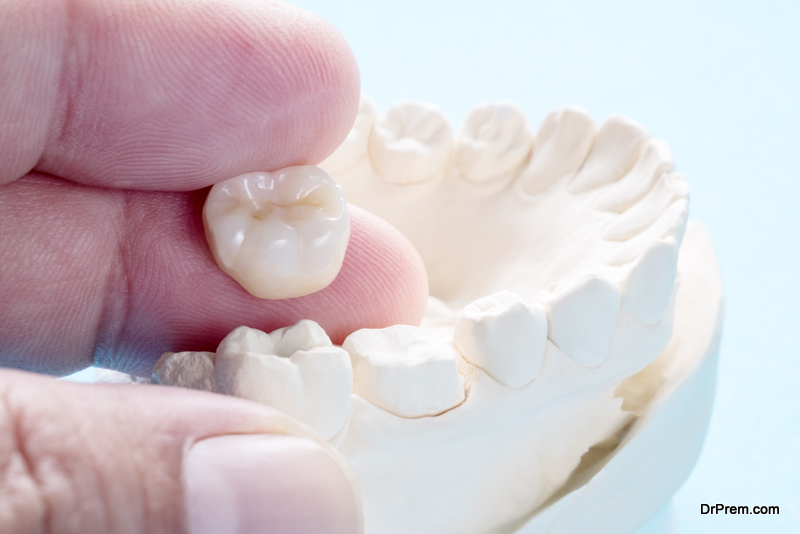 You might have to consider a couple of factors before choosing a Dental crown for yourself. Usually the process begins with a consultation with your dentist who will be able to scrutinize, study, and prescribe the best crowns, considering the health of your teeth. However you should consider the following factors before choosing the right crown for your teeth. This includes:
The Dental crown is designed and tailored specifically to the needs of the client. You can choose from an array of materials keeping your budget and your aesthetics in mind. Here are some of the types of crowns available.
Dental Crowns – Types and Disadvantages
Dental crowns are fixed prosthetics that are curated directly on your teeth in order to restore your smile and prevent further damage to the rest of your teeth. So before you get an appointment with your dentist for crowns it is important for you to know the types and advantages of the already available procedures and crowns.
Ceramic Crowns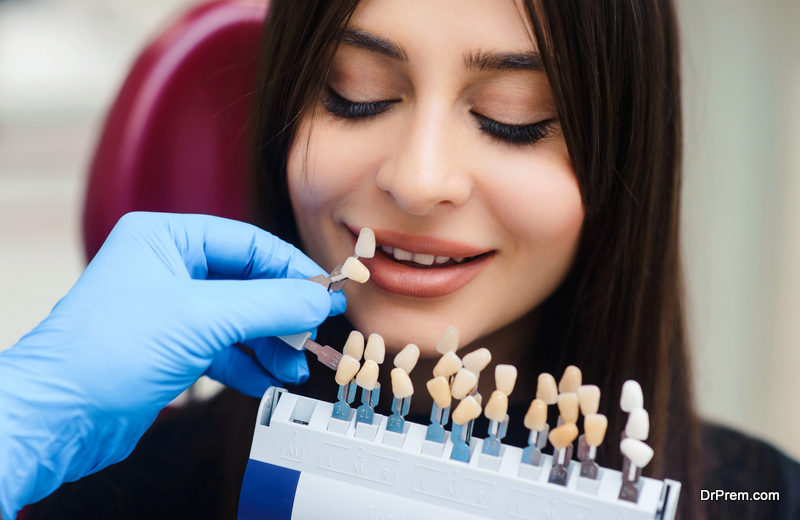 Ceramic or Porcelain based crowns are usually used to restore and improve your frontal teeth. Due to their color and the natural texture which is very similar to the texture of teeth they are able to blend immaculately with the rest of your natural teeth. Natural colors can also be added to the porcelain mix to make them camouflage better with the rest of your teeth.
However Porcelain based crowns are not well suited for molars and pre-molars because of the fact that they get damaged or break under extreme pressure that could be caused by biting forces.
Porcelain – Metal based Crowns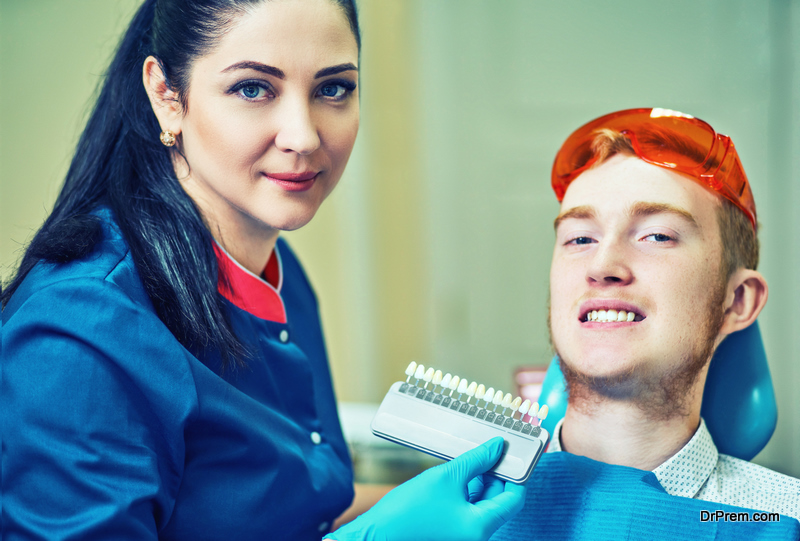 Mixing porcelain and metal alloy allows the user to enjoy the best of both worlds. Porcelain is able to blend meticulously with the rest of your teeth while the metal alloy equips the crown with the much needed durability and longevity.
However curating metal based porcelain crown requires the dentist to chip off a certain area of your already existing tooth for a better fit. You can have them planted around molars and pre-molars since the metal alloy is able to provide the right amount of strength and won't break under biting induced pressure. Based on the information provided by renowned Manhattan dentists, New York Total Dental practice, when teeth have more damage, such as larger fractures or tooth decay, porcelain crowns are a great option to restore them to a beautiful smile. Read more about the best options when it comes to dental crowns and bridges here!
Gold Dental Crowns
Gold Dental crowns are developed using a wide array of metal alloys that includes but is not limited to copper, gold and other metal alloys. Gold Dental crowns are able to equip you with unmatched strength and longevity. They are also biocompatible with the gum muscles and are a great choice for people who want to maintain a certain sense of style and fixtures.
Base Metal Alloys Dental Crowns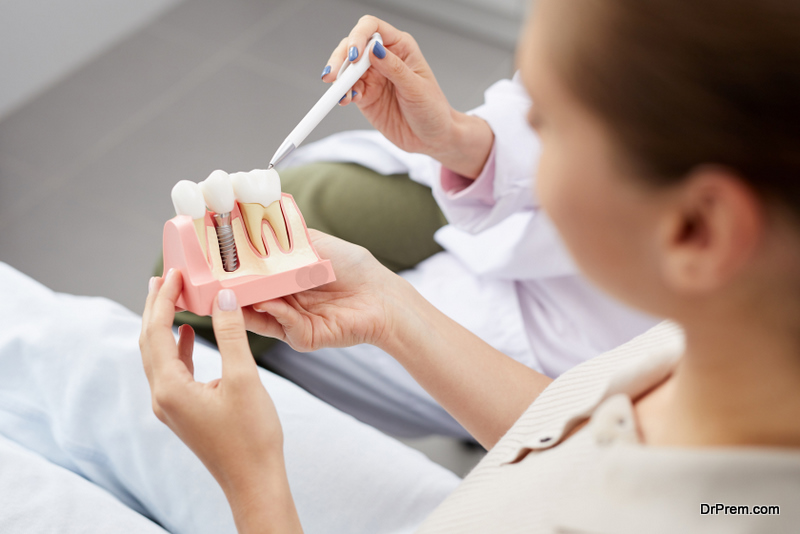 Using Base metal alloy crowns allows the user to have incredibly strong and corrosion proof dental crowns on a budget. They also look great aesthetically and provide an unmatched amount of strength and longevity to the crowns.
Metal based dental crowns are tooth friendly and do not cause any damage or corrosion to the neighboring teeth. They are also biocompatible and the dentist will have to remove only a limited amount of tooth structure to have them curated on your teeth.
Advantages of Dental Crowns
Dental crowns have been widely used to restore smiles, protect teeth from decay and prevent tooth based health issues. For long they have been used to provide strength, durability and enhance functionality of the teeth. So here are some of the most fascinating advantages of equipping your teeth with Dental crowns.
1. Prevent Decay
Dental crowns are able to reinforce your teeth with the right amount of protection. If you have been experiencing issues like tooth decay, not only a dental crown will be able to restore it but also provide extra protection by preventing the decay to spread across all teeth.
2. Restore Smiles
For long dental crowns have been used to restore smiles all across the globe, if you have been struggling with decolorization and various enamel based issues. Then you'll be glad to know that dental crowns can help restore that beautiful smile.
3. Provide Strength and durability
Dental crowns provide extra strength and durability to your teeth. Especially pre-molars and molars that are laced with metal based crown are more durable and won't break under bite induced pressures.
4. Hold Dental bridges and Cover Dental implants
They are able to provide extra strength to hold Dental bridges together and Cover Dental implants.
5. Cosmetic and aesthetic uses
They are also widely used to add a bit of sass and style to your teeth. People use silver or gold alloy crowns for cosmetic and aesthetic reasons.
It's advisable to research thoroughly and consult a dentist in order to have the best fit and comfort. So what are you waiting for to restore your smile today!
Article Submitted By Community Writer