Choosing the right primary care physician is an important decision for a variety of reasons. Your primary doctor is often the person you turn to first when you need basic advice, guidance, and a diagnosis for your ailments or illnesses. Many people develop a very close, trusting relationship with their primary care physician. They can also offer excellent referrals and recommendations for additional care when needed. But how do you choose the right doctor? Here are 7 tips to help you get started.
1. Ask for Recommendations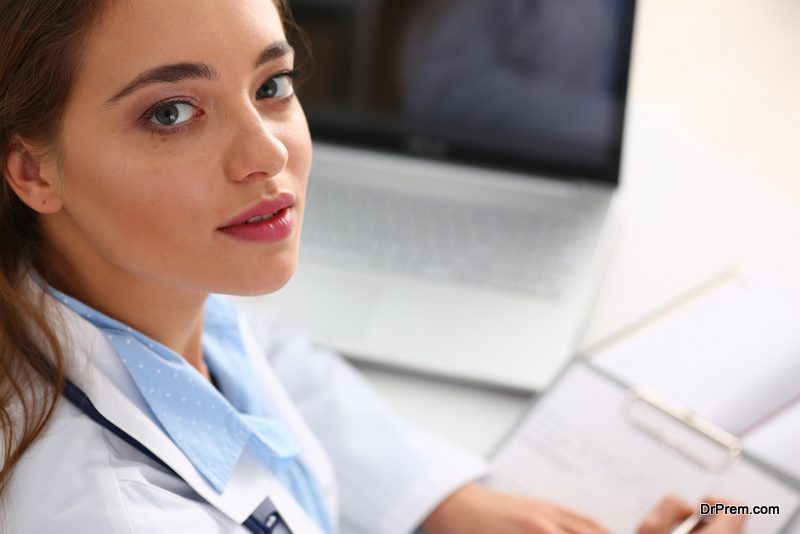 The best way to find a doctor that you trust is by asking for recommendations from the people you trust most. This could be family, friends, or co-workers whose opinions you value. Find out what doctor they use and why. Some facilities have multiple doctors so find out which physician your friend or loved one uses and what it is they like about them. You can ask questions about their bedside manner, their efficiency, punctuality, and method of practice. Just keep in mind that not everyone's experience with the same doctor will be the same. The physician's personality might mesh well with your friend but not with you. Your loved one may like the doctor's upbeat and chatty personality whereas you prefer a more serious and direct approach. It's best to consider recommendations from family and friends but to then do additional research on your own.
2. Consider Location
While your plan shouldn't be to frequent the doctor regularly, the office you choose should be in a convenient location. Choose a few different options and map them out from your current location. If you live somewhere with inclement weather, this may also be a consideration. Some people choose a doctor whose office is close to their place of work. This might make it easier for you to make and keep appointments if you can go on your lunch break or before or after work. Having your doctor's office close by makes it easier to travel when you're not feeling well. It also helps you keep important check-up appointments that are essential for preventative care and recognizing warning signs of other, more serious underlying issues.
3. Talk to the Office Staff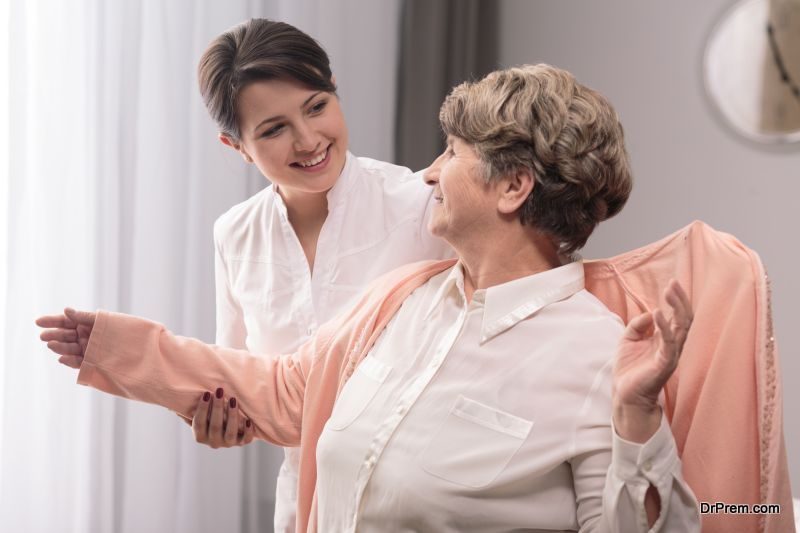 You'll interact just as much with the office staff at your doctor's office as you will with the doctor themselves. This means that you want to choose a physician whose office staff reflects the same level of care you expect from the doctor. The staff should be pleasant, courteous, and helpful. They shouldn't appear irritated, impatient, or unhappy when you call or visit the office. A great way to check this out is to make a cold call to the office. See how the staff handles your questions and concerns. You may also consider the bedside manner of the nurses. In most doctors' offices, the nurse will greet you first. They will register your height, weight, and ask general questions regarding your visit. They may also take your temperature and blood pressure. All members of the facility should be pleasant and handle you with compassion and patience
4. Read Reviews
If the recommendations from your friends and family aren't as helpful as you'd hoped, or you want to research their primary doctors a little further, you can turn to online reviews. While it's sometimes difficult to know whether or not you can trust what people say online, it may give you a better idea of what to expect from the doctor's office you choose. Do people complain about long wait times or rude office staff? Were any of the physician's patients misdiagnosed? Other things to check would be where the physician attended medical school or if they've ever been involved in a malpractice suit. You can learn more here about medical malpractice and what it means for you and your doctor. Online reviews can sometimes create more questions than answers so just beware as you read through them and use other means of research to help make your decision.
5. Consider Medical Insurance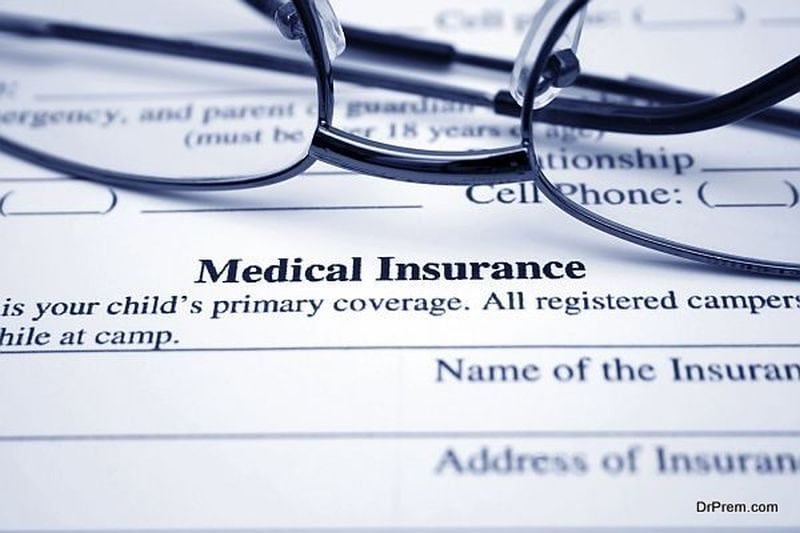 Medical expenses are a big deal for most people. The cost of medical care can be a determining factor in choosing a primary care physician. You may want to start your research here. Find out what local doctors accept your current medical insurance. If you choose a doctor you really like only to find out that they don't accept your insurance, you'll be left disappointed. To avoid this, find doctors that work within your current plan. Depending on the type of insurance you have, you may be able to pay to see an out-of-network doctor. This is an option if you find someone you really like and trust. Unfortunately, some medical insurance companies will not cover any cost of care outside of the current network so be sure to check this before choosing a facility.
6. Consider Your Specific Needs
Just like in any other profession, certain doctors are more well-known for specific medical issues or needs. If you have a complicated medical history or a chronic condition, research a doctor familiar with treating your specific needs. Most physicians are trained in treating a wide range of illnesses and ailments. If you're seeing a specialist for your condition, the primary care doctor you choose may not need training in specialized care. But some people feel more comfortable seeing a doctor well-versed and trained in dealing with patients such as yourself. There are doctors skilled in sports medicine while others are trained in geriatric care. All of these factors can help you find a primary care physician who can give you the quality of care you deserve.
7. Trust Your Instincts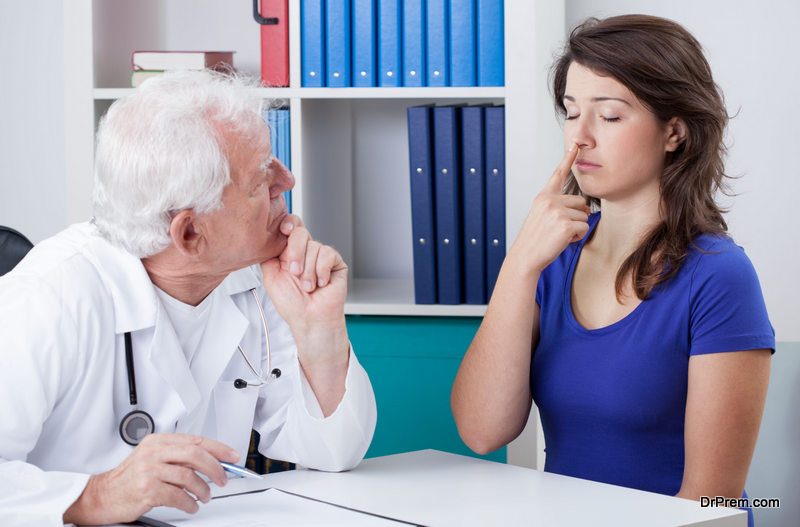 At the end of the day, only you can make the decision regarding what primary care physician is right for you. After you've done your research, read reviews, and considered both the location and insurance, you need to trust your instincts. If you've already met with the doctor, evaluate your visit. Did you feel comfortable with them? Did they listen to everything you had to say? Did your visit feel rushed or did they take their time? Was the office staff pleasant? How long was your wait? Was the check-in process confusing or streamlined? These are all things to consider before making your final decision. After your visit, you'll have a better idea of whether or not a certain doctor's approach and bedside manner work well with your personality.
A final note
It's important to do your research before choosing a primary care physician. While you can ask for recommendations and read reviews, the decision is ultimately yours. Don't feel bad if you decide that the doctor you've chosen simply isn't the right fit. A professional will understand and respect your right to choose. And if they don't, then you'll know you made the right decision by moving on.
Article Submitted By Community Writer