More than 40 million Americans are age 65 and older, and many of these seniors choose to live at home versus a retirement home or assisted care facility. Aging-in-place is more than just a trend. It's a viable alternative to many seniors thanks to assistive technology used for medical alert systems to simple home modifications that won't bust a budget.
Improved Task Lighting
The right task lighting makes it easier to see when performing everyday tasks such as chopping vegetables for a meal, reading, and brushing teeth in the bathroom. For example, kitchen task lighting is needed under the counter and over the center island. Task lighting is brighter than ambient or accent lighting and requires more lumens from the light bulb. HouseLogic suggests at least 360 lumens for counter/center island task lighting, 98 lumens for reading,  and 1,680 lumens for task lighting at a bathroom vanity.
Minimized Trip and Fall Hazards
The Centers for Disease Control and Prevention (CDC) report that "falls are the number one cause of injuries and deaths from injury among older Americans." It's essential to minimize trip and fall hazards throughout the home.
All thresholds should be flushed
Remove loose area rugs or secure so they can't slide
Opt for low-density, shorter pile carpet with a firm pad
Install slip-resistant flooring in the bathrooms and the shower
There should also be at least one no-step entry to the home when making modifications for a senior aging-in-place.
Medical Alert Systems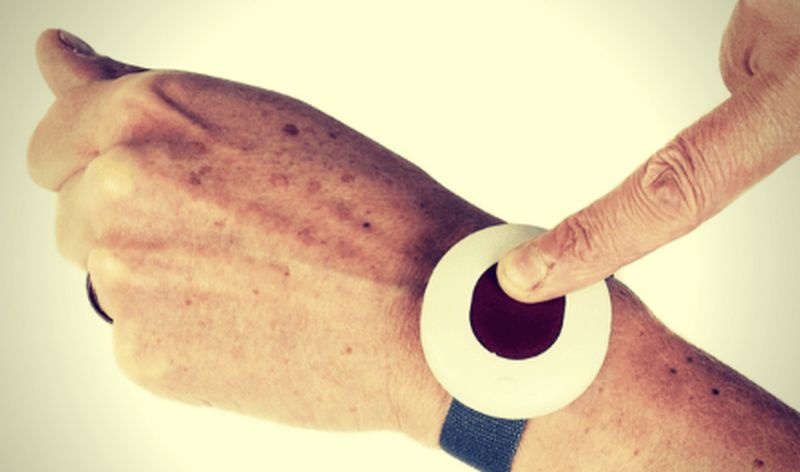 Assistive technology like a personal medical alert system offers peace of mind to the senior living at home as well as to their loved ones who want to ensure daily safety. It can be overwhelming when it comes time to choose the right medical alert system. However, Best Company offers a comprehensive service that provides access to top rated companies plus real customer reviews about each.
It's important to thoroughly research the medical alert company before making an investment in a system for a senior. It's more than just a monetary investment. Choosing the right medical alert company means matching their system's features with your senior's needs. Through Best Company, you have easy access to a full ratings breakdown for each medical alert company and their system. This includes but is not limited to:
Pricing and fee information
Risk assessment
Monitoring details
Range/distance of the system
Special offers
Direct link to the company's website
Faucets with Safety Features
Burns and scalding from the faucet/showers can happen at any time and may be particularly dangerous to seniors with sensitive skin. This type of injury is painful and avoidable if a home is modified to feature faucets and showers with safety features like anti-scald. These valves are easy to install and typically use water pressure to regulate the flow of the hot water. However, some anti-scald valves use a temperature feature, while others use a combination of both temperature and pressure to regulate the hot water.
Hand Rails
As we age, it's common to become a bit unsteady on our feet. Some seniors rely on assistive devices like canes and stability walkers, but hand rails also are a smart, safety modification for the home as well. The National Association of Home Builders (NAHB) states that when modifying for aging-at-home, "adequate hand rails on both sides of stairway, one and a quarter inch diameter" are needed. Hand rails can be installed in long hallways, the foyer, and in the bathrooms. In bathrooms, consider safety hand rails at the toilet and in the shower/tub.
Special Features and Considerations with Appliances
It's possible to select standard appliances for the home that offer seniors features desirable when aging-in-place. For example, front loading washers and dryers are easier to use from a seated position and don't require excessive stretching to reach inside and retrieve the laundry. Side-by-side refrigerator/freezer also offers better access for anyone with mobility issues.
When purchasing new appliances for a senior's home, look for easy-to-read controls that don't require complicated programming. Instead opt for appliances with convenient pre-sets or one-touch controls. Stoves should have a distinctive light to indicate when the surface is hot.
Video Doorbell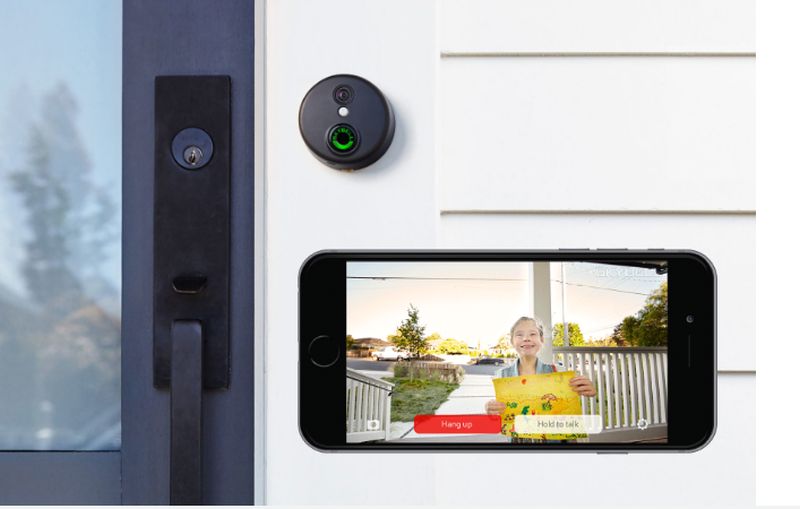 A smart/Wi-Fi video doorbell offers both safety and convenience to a senior aging-in-place. When a visitor pushes this doorbell, you receive an alert on a mobile device to let you know someone is at the door. You have an option to accept the alert or not. When you accept the alert, a live video feed comes to your mobile device and you not only can see who is at your door, but you can talk to them and they can talk to you.
Article Submitted By Community Writer