When an addict successfully completes rehab or detox, his or her journey is not over. In fact, it's just beginning. Being a recovering addict means creating a new, healthier lifestyle. An addict's recovery plan takes work, every single day. Unfortunately, time cannot undo the physical and mental damage done to a person's brain and body following years of drug or alcohol abuse. Some side effects are permanent. But there is hope for recovering addicts. Here are 5 ways that a recovering addict can alter their life and create a healthier, happier, and more productive version of themselves.
1.  Know Your Triggers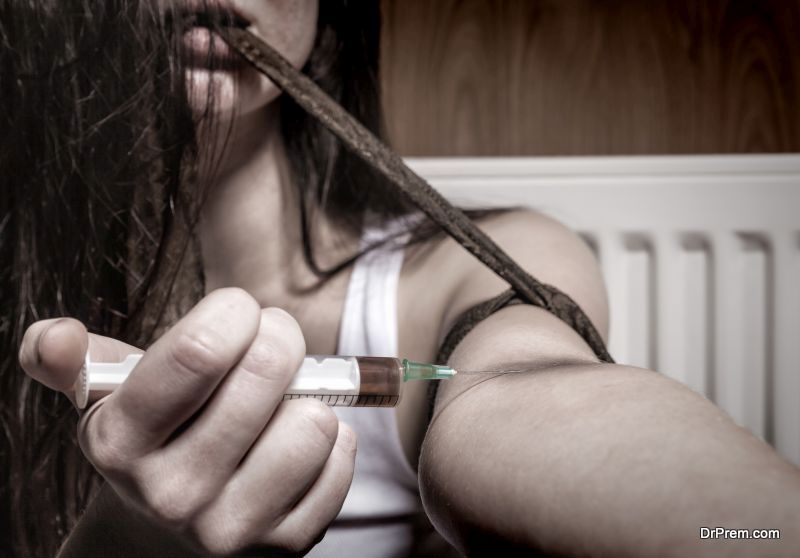 Every addict has certain triggers that cause them to indulge in addictive tendencies and behaviors. Whether it's alcohol addiction or substance abuse, it's important for addicts to know and understand what causes them to relapse. Depending on the addiction and the severity, several factors are at play.
For those recovering from substance abuse, your body develops a certain level of physical dependency and need for your drug of choice. Your brain is incapable of creating natural, normal levels of dopamine, the chemical in the brain responsible for feelings of happiness and pleasure. Your body then craves an outside source for achieving that high, or even, a normal level of happiness. When it comes to other addictions, such as sex or alcohol, people often seek out these behaviors as an outlet for stress. Other, underlying negative emotions may also cause individuals to revert back to unhealthy behaviors. Once these triggers are identified, recovering addicts can take the necessary measures to eradicate these things from their lives.
2. Surround Yourself With Positivity
The recovery process is about surrounding yourself with positivity. This may require a new circle of friends. For some addicts, their former friends can be a bad influence, especially if they're still engaging in addictive behaviors. Following rehab or detox, it's important that individuals surround themselves with positive and motivational, healthy people. Positivity can come in many forms, including support groups, positive self talk, and creating a core group of positive and supportive people. Support groups are available for recovering addicts as well as family members. These groups help addicts feel less alone in the recovery process. Battling any issue alone can lead to feelings of isolation and depression, which could, in turn, cause addicts to revert back.
Positive self talk can be surprisingly powerful. Think about the phrase "mind over matter". If you believe it and convince yourself that something is true, often times, your physical body will follow. Positive self talk involves releasing and expelling negative feelings and emotions and replacing those with more inspirational thoughts. By telling yourself "you can do it", an addict will find a certain sense of internal motivation and accountability.
3. Journal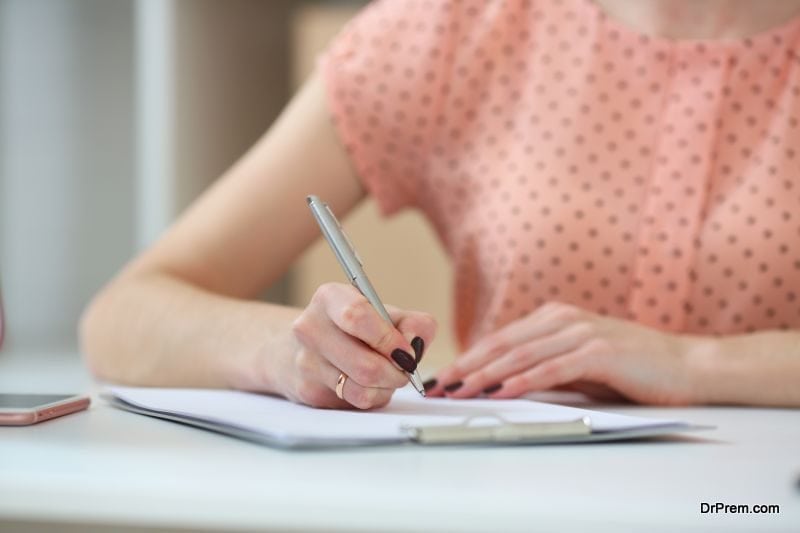 Keeping a journal is beneficial for the mental health of recovering addicts. Journaling helps reduce stress, purge and sort through pent up emotions and feelings, and strengthen one's self-discipline. Self-discipline is extremely important for the success of any recovering addict. Self-discipline is like any other muscle in the human body. It takes work and practice to strengthen and build it. By dedicating a specific time to write things down, it will help the individual keep a schedule, formulate a routine, and practice accountability. Journaling is considered a healthy habit that may actually morph into other, healthy habits such as keeping a clean home, eating healthy, and being kind to oneself. Addicts can document their feelings on a "good" day verses a "bad" day and compare them. This may help identify unknown triggers for stress or the desire to revert to addictive behaviors. Think of a journal as a record and reminder of your failures and successes. It helps addicts visually see how much better a clean, sober life is.
4. Exercise
Exercise is beneficial for the body, mind, and soul. During exercise, the body releases "feel good" chemicals known as an endorphins. These endorphins help combat stress and create a natural, healthy feeling of happiness, relaxation, and accomplishment. Exercising can benefit recovering addicts in a variety of ways. Exercise creates a sense of purpose and helps individuals create goals and achieve them. This boosts confidence and will help recovering addicts feel more positive and hopeful about their life, ultimately leading to healthier decisions. Exercise also strengthens the lungs, heart, and other muscles that may have been negatively affected by substance abuse. Exercise also offers the opportunity for social interaction and the potential for creating new, healthy friendships and bonds. This will combat feelings of depression and isolation.
5. Practice Mindfulness and Meditation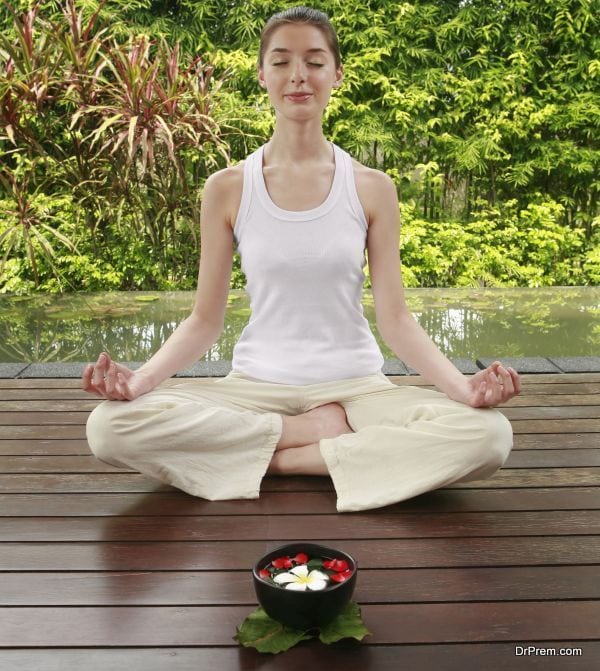 Mindfulness looks different for everyone. Whether it's found in yoga, meditation, or simply spending some quiet time alone, mindfulness gives individuals the opportunity to slow down and connect with inner thoughts, desires, and feelings. This is an important step in the recovery process. Mindfulness helps teach awareness which helps dictate healthy, conscious decisions and avoid spontaneous, unhealthy ones.
When a person becomes stressed, the body releases stress hormones known as cortisol. Many addicts use their substance of choice to combat these hormones. And even after completing a rehab program, when stress returns, the brain's immediate reaction is to seek out the substance that eliminated the stress previously. Being mindful and aware of this process is the first step in stopping it. By quieting your mind, you can focus on your reaction to the stress rather than the stressor itself. This isn't always easy, as increased stress levels can cause major physical reactions such as headaches, stomach aches, muscle tension, sweating, and increased heart rate. Mindfulness teaches you not to react to these feelings but instead, to acknowledge them and let them go. For addicts, this acknowledgement and release could be the difference between sobriety and relapse.
Use the Available Tools
Addiction recovery isn't easy but it is possible. And it doesn't need to be done alone. Recovering addicts should surround themselves with the people and tools that will support their success and sobriety. The physical effects of recovery can be extremely difficult to handle, which is why understanding the addiction and your body's reaction to it is one of the first steps in the recovery process. But there's hope. A healthier, more aware, and happy life is waiting for those prepared to capitalize on it.
Article Submitted By Community Writer