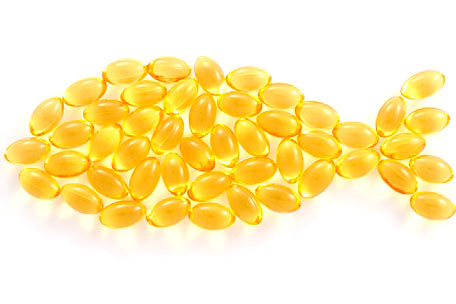 The famous cod liver oil is derived from the liver of a cod fish that populates the waters of Norway. It comes in many flavors like Oslo orange, cinnamon tingle, mediterranean, arctic mint, salty cod etc. Healthy omega fats in fish oil are strongly recommended by doctors to bring down the levels of bad cholesterol and triglycerides. The recommended daily dosage of cod liver oil is 10 ml for adults and 5 ml for kids (below the age of 15 years). Cod liver oil has its own pros and cons as mentioned below.
Benefits of cod liver oil:
Repairs wounded skin
If taken during pregnancy it reduces the occurrence of type 1 diabetes in offspring
Strengthens hair and nails of kids
Aids healthy heart and bone development
High in vitamin A, D and omega 3 fatty acids which are vital for a child's growth
Reduces the chances of developing cancer as children grow old
Reduces acne in teenagers
Lowers the effects of arthritis and multiple sclerosis
Side effects of cod liver oil:
Overdose of vitamin A will result in hyper vitaminosis A
Intake of high levels during pregnancy can lead to birth defects
Nausea
Can contain traces of toxins found in fish
Interactions:
Cod liver oil can react with drugs taken for certain medications. It can have interactions with anti-hypertensive drugs (for blood pressure) and anti-coagulant or anti-platelet drugs (for blood clotting).
Mint chocolate smoothie

Ingredients:
1 tsp cod liver oil
10-15 mint leaves
1-2 tbsp cocoa powder
1 cup yoghurt or milk
1-2 tbsp maple syrup (or any natural sweetener)
1 cup of water
5 ice cubes
Method: Put all these ingredients together and blend till you get a mouth watering and healthy mint chocolate smoothie. Blend and enjoy!
By drinking this mint chocolate smoothie kids can get healthy teeth. Mint leaves help to whiten your teeth and the cod liver oil used in it helps to strengthen your teeth. This combination also helps to cure breathing problems like sinus and cold which are commonly found in kids. It also cures any urinary tract infection in kids and prevents them from developing it in the near future. This smoothie can be included in the daily breakfast menu for kids and they will hardly notice the cod liver oil added to it.
Honeyed oil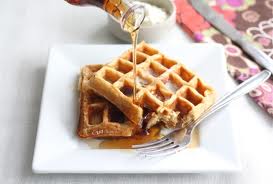 This is a very simple recipe with just two ingredients:
3 tbsp honey
1/2 tsp cod liver oil
Method: Take 1/2 tsp of cod liver oil and mix it with 3 tbsp of honey. Serve it with waffles and surely kids will enjoy it.
As the taste of honey will mask the taste of cod liver oil, kids will not be able to recognize its presence and will enjoy a healthy and tasty breakfast. Honey protects our body from head to toe by providing antiseptic, antioxidant and cleansing properties which is very essential for kids.
Cinnamon sour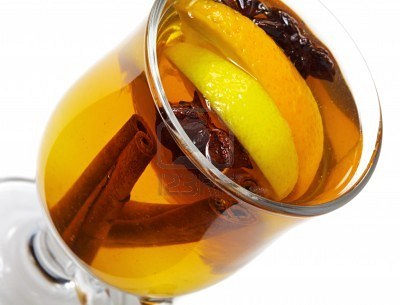 Ingredients:
1/2 cup of any juice (preferably lemon, blueberry, cranberry or orange juice)
1 tsp of green pasture cinnamon tingle cod liver oil or 2 tsp of blended cinnamon syrup
Method: Mix together and give to the kids. The oil will not mix with the juice so keep mixing it for every sip they take.
Cinnamon is a natural cure for indigestion and nausea that is very often found in kids. It has anti-fungal properties and plays a major role in controlling blood glucose and cholesterol levels. This can be given as a weekly morning dose.
Fruit smoothie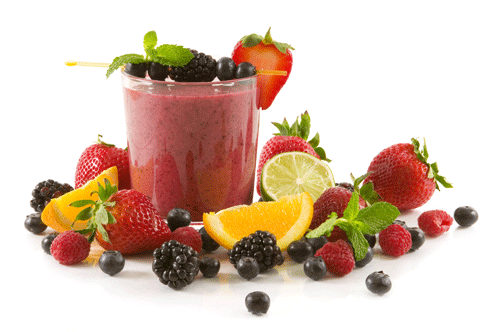 Ingredients:
1/2 cup frozen blueberries, strawberries, raspberries and pineapple cubes
1 cup plain yoghurt
1 tsp honey
1 egg
1 cup of almond milk
300 ml carrot juice
300 ml grape juice
2 tsp cod liver oil
Method: Put all these ingredients in the blender and serve chilled.
From the ingredients itself we can see what a rich recipe and full of nutrition it is. Just one serving can satisfy the nutrition requirements of a whole day. Each ingredient in this recipe has its own benefits.
Strawberries: Rich in folic acid
Blueberries: Act as antioxidants
Raspberries: High fiber content
Pineapple: Strengthens bones and helps to cure cough and cold
Almond: Increases brain development
Grape and carrot: Give colour to the skin and are a rich source of vitamin A
Cod liver oil: High vitamin A and D content
Cod liver salad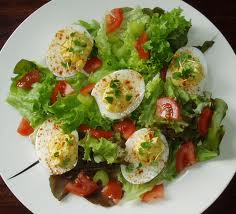 Method:
Boil 4 eggs and cool them. Then peel and dice them along with 1 cucumber.
Chop 1 small bunch of scallions (spring onions), olives and 1/2 capsicum.
Put 2 tsp of cod liver oil in a frying pan.
Add the chopped eggs, onions, olives, capsicum and some fresh parsley.
Sprinkle salt and ground black pepper to flavor.
Add 1-2 tbsp of lemon juice.
Cook for 2 minutes for the oil to flavor it.
Chill salad for an hour.
Serve on crisp lettuce leaf with toasted bread and garnish with tomatoes and cucumber.
Eggs are rich in protein that accelerates the growth of kids. Capsicum and olives help to remove toxins from the body. So, this recipe can be given to kids who want to grow faster and those who are prone to food poisoning.
Spinach corn sandwich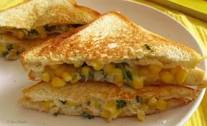 Method:
Add 1/2 tbsp of cod liver oil to a frying pan.
Add some spinach leaves and cooked corn kernels.
Add finely diced habaneros pepper (capsicum) and 3 cloves of finely chopped garlic.
Add 1/2 tbsp of real butter.
Smother the mixture for 3-5 minutes.
Place it in between two slices of bread, cut diagonally and serve as a sandwich.
The spinach in the sandwich helps the kids to grow and garlic cloves solve indigestion problems. The pepper used will satisfy the taste buds of the kids who love spicy food. They will definitely like it and surely ask for more.
Salad dressing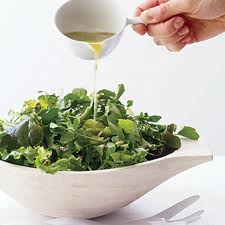 Method:
Add 3-4 tbsp of cod liver oil to 250 ml of apple cider vinegar.
Add 3 cloves of freshly grated garlic, ground pepper, crushed rosemary and salt.
Mix continuously till all ingredients combine.
Use as a salad dressing.
Vinegar helps your kids to live a long life. Garlic prevents indigestion and this homemade salad dressing will give more taste compared to the ready made ones.
Homemade strawberry orange freezer pops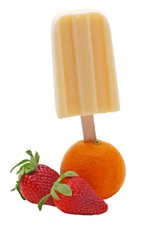 Ingredients:
2 cups strawberry yoghurt
2/3 cup orange juice
5 tsp cod liver oil
Method: Mix all the ingredients together and pour it in a freezer pop mould (available in most grocery stores stores). Place wooden sticks in them and put to freeze.
Freezer pops have always been kids' favorite item and so the cod liver oil will slip in unnoticed when mixed with them. You can even allow your little ones to make this themselves. Not only will they enjoy making, it they will also be excited to taste it and crave for more.
Mint garlic herb popcorn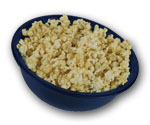 Ingredients:
6 cups cooked popcorn
2.5 tbsp cod liver oil
1/2 tbsp butter
Powdered mint leaves and 3 garlic cloves.
Method: Add the cod liver oil and butter to the popcorn and sprinkle the powdered mint leaves and garlic cloves. Add 1tsp of lemon along with herb seasoning.
Popcorn is kids' all time favorite snacks and they will never say no to it. So the benefits of mint, garlic and cod liver oil will easily go down their throat.
Spaghetti with peanut sauce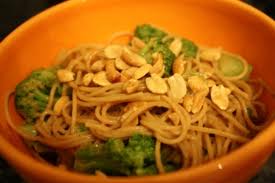 Method:
Prepare spaghetti as usual and place it in a large bowl for easy mixing.
Add 2.5 cups of steamed broccoli, 1/2 capsicum, 1 cup spring onions, 1 cup chopped peanuts.
Add 1/2 cup soy sauce, 1 tsp sesame oil, 3 cloves of garlic, 2 tbsp vinegar, 1 tbsp cod liver oil, 2 tbsp peanut butter and some chilli flakes.
Mix together all the ingredients and cook for 2 mins and serve with the fresh aroma of peanut sauce.
Peanuts are rich in energy and have high fiber content. They are loaded with minerals and vitamins essential for kids. This dish can be served as either breakfast or dinner.
Mushroom pizza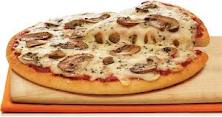 Method:
Spread olive oil in a pan.
Put the flattened dough as base in the pan and let it roast in the oil.
Meanwhile, saute finely chopped onions, mushrooms and chilies in cod liver oil.
Spread tomato sauce on the surface of the pizza base and add sauted onion, mushroom and chili. Sprinkle shredded cheese on the dough and set oven to 470 degrees.
If you do not have an oven then fill a big vessel with water till the 1/4th level. Put another small vessel in the water and cover it with a plate. Keep the pizza base on top of the plate and now close the bigger vessel and allow to cook for 20 minutes. Your pizza is now ready to be served.
Mushrooms boost immunity and are a rich source of calcium.