A memory care community is a specialized facility that is designed to meet the needs of patients suffering from diseases like Alzheimer's and dementia that have an impact on memory.
As these diseases progress, the patients' needs can become complex, and it can be very difficult for family members to meet their needs in the home. A memory care community guarantees your loved ones the support and care that they need.
What is dementia and Alzheimers?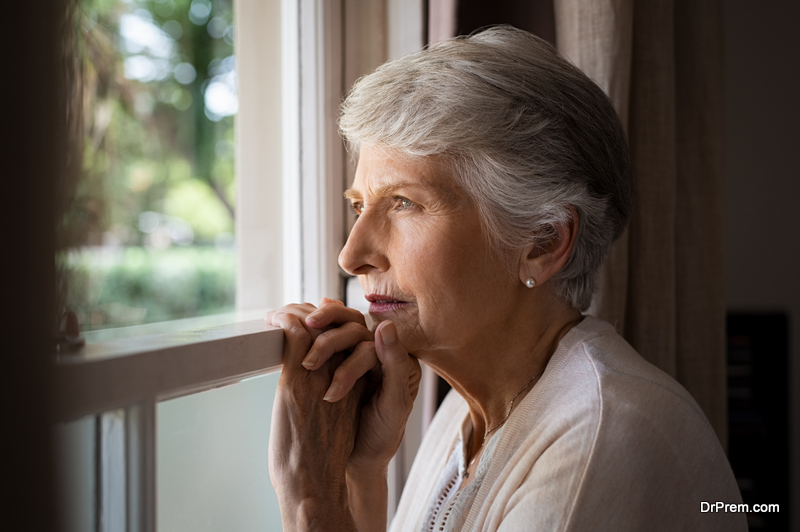 Dementia is a general term used to describe a progressive loss of cognitive ability. Alzheimer's is one of the most common causes of dementia. Signs of dementia vary from person to person, but some examples of symptoms are:
Short term memory problems
Difficulties with paying bills and keeping track of money
Losing possessions
Trouble planning and preparing meals
Struggling with travel
Symptoms will generally start to show themselves quite slowly and then get progressively worse over time. If you start to notice signs of dementia, it's important that you consult your physician as soon as possible, as treatments can slow the progress of the disease. It's also important that you have discussions with your loved ones about their diagnosis, possible treatments, and the possibility of residential care as early as possible while they are still able to make decisions.
The cause of dementia is damage to brain cells. With Alzheimer's, the damage is caused by high levels of certain proteins in the brain, which get in the way of communication between brain cells.
Research about contributing factors to Alzheimer's and dementia is still ongoing, but it is thought that depression may play a role, as do certain medications and over consumption of alcohol.
How can dementia and Alzheimers affect family members?
Although dementia is incredibly hard on the sufferer, it has a marked impact on their loved ones too.
Diagnosis can trigger a range of emotions, including anger, sadness, fear, and frustration. It's not easy to watch someone you love dealing with dementia.
As dementia progresses, the level of care that the sufferer needs will increase, which can be difficult to manage for the family members who are likely to have jobs and lives of their own. The result can be that family members become stressed and overwhelmed and start to find that their own mental health suffers.
If your family member has been diagnosed with dementia, then it's important to communicate regularly as a family about what each family member is taking on caring responsibilities. This means that you can ensure that the load is being divided up evenly, and it also means that you can monitor how well you are all able to cope.
A large number of families of dementia sufferers find that as the disease progresses, their ability to support their loved one in their own home diminishes. At this point, the decision is often made to get some support.
Support may come in the form of a home health care provider, or families may opt to utilize a memory centered care community.
What is memory centered care?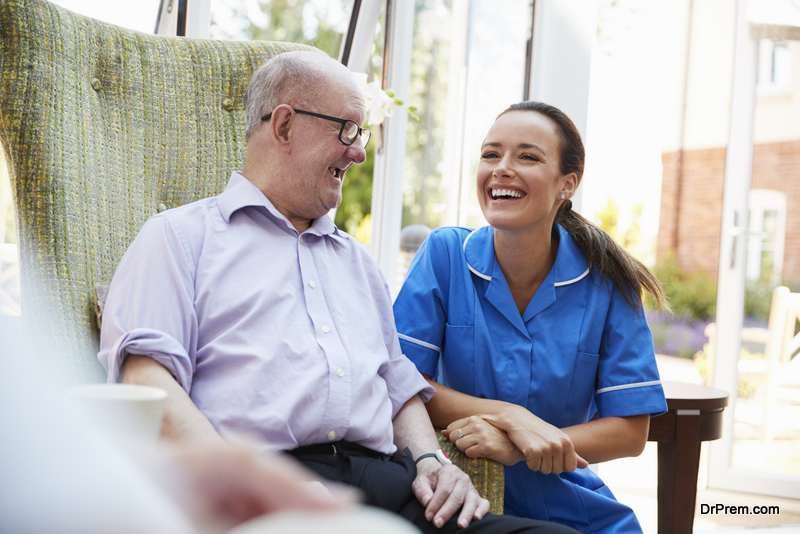 A great example of memory centered care facilities are those run by Frontier Management. Frontier Management has taken a research-based approach to caring for their residents, making it their mission to ensure that they can live a fulfilling life.
According to Frontier Management, the four key elements to a life well lived are:
Community contribution
Inclusion and belonging
Lifelong learning
Purpose
By taking this approach, not only do residents live a more fulfilling life but the progress of their disease is managed and, in some cases, slowed down.
Memory centered care communities often allow residents to live independently but to have support on hand should they need it. They also help to address the isolation and loneliness that many older people suffer from as it becomes more and more difficult to travel to connect with people. By living in a community with people of a similar age and with similar interests, there is a feeling of community and the opportunity for connection.
A feeling of community is incredibly important for dementia and Alzheimer's sufferers. By feeling as though they are part of a community, they will feel welcomed, listened to, and respected. This can be incredibly valuable to fight depression, which is a major factor for Alzheimer's and dementia.
Providing patients with continued opportunities for learning and a sense of purpose is important for their wellbeing and keeping them engaged with and enjoying their lives. Not only this, but continued learning encourages neuroplasticity. This means that the brain learns to rewire itself based on new experiences. It's a similar process to when we build our muscles when we use them in a new way. Neuroplasticity increases the health of the brain and is therefore incredibly helpful for Alzheimer's and dementia sufferers.
What are the benefits of memory centered care?
The benefits of memory centered care for the patient are that they can feel part of a community and be supported to give purpose to their own lives. They can continue to connect with other people and to avoid feelings of loneliness and isolation. By receiving care that is specifically tailored to patients with memory issues, they can be assured that they will be supported to make the most out of their lives.
The main benefit for family members is the reassurance that their loved one is getting the best possible care and that they are safe. It also means that the mental health and wellbeing of family members can be preserved. Finally, it can also mean that the relationship with the loved one with dementia is healthier because when you visit you can direct your attention towards really connecting and enjoying your time together, rather than trying to take care of them. This change in roles to that of caregiver can be incredibly difficult to manage, and many families find that utilizing a third party for this can be helpful in maintaining a happy relationship for as long as possible.
Article Submitted By Community Writer