You wouldn't trust just anyone to care for your child. Chances are, you thoroughly interview daycare facilities and babysitters before leaving your child with them. And the same should hold true for choosing your child's pediatrician. This is the doctor responsible for monitoring your child's growth and development. They'll alert you to any areas where your child is developmentally lacking and diagnose any chronic conditions. Your child's doctor will not only perform annual "well" visits, but will also see them throughout the year for any other illness. Which is why choosing the right pediatrician for your child is so important. Keep reading to discover several tips and things to consider when choosing your child's doctor.
Do You Like Them?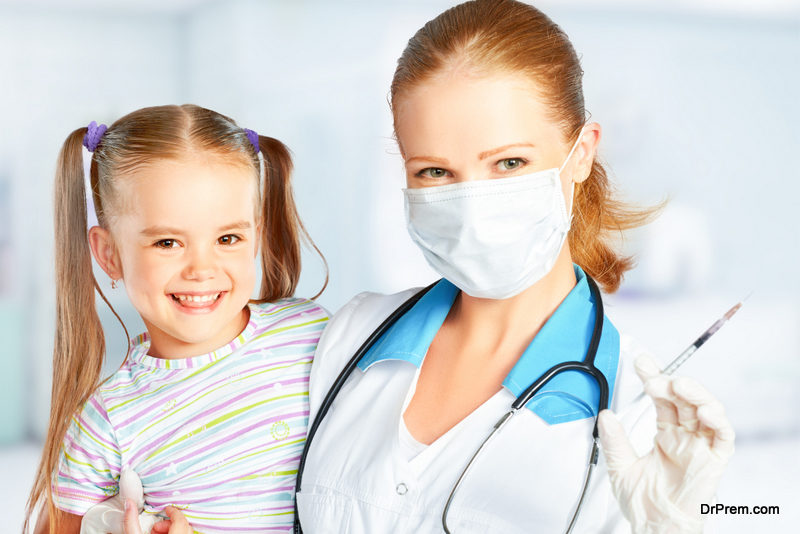 First and foremost, you should get a good feeling when you meet and interact with your pediatrician. A mother's intuition kicks in shortly after their child is born. Trusting that gut instinct will take you far. And it might just help you choose the right pediatrician for your child. The doctor should make you feel at ease and comfortable in their presence. They should be patient and attentive. If you feel rushed or misinformed after leaving the office, it might not be a good fit. Does the doctor speak clearly to you, in a way you can understand? Are they caring and sympathetic to your situation and questions? Any pediatrician who speaks down to you or makes you feel like a bad parent isn't practicing medicine the way they should. Ask the office if you can have a phone conference or call prior to scheduling your first appointment. If you're still uneasy after meeting in person, it might be time to consider an alternative option. 
Does Your Child Like Them? 
While most parents don't let their children make the household decisions, when it comes to choosing a pediatrician, your child's opinion matters. Are they comfortable with the doctor? Do they speak to them directly, in a calm and soothing tone? A good pediatrician is an expert at calming a child's fears, answering their questions, and making the visit as painless as possible (literally). If your child's old enough, as them how they feel about the doctor. As the parent, pay attention to your child's physical cues and body language during the visit. Does your child appear timid or nervous? Of course, most children don't enjoy a visit to the doctor anyway, so judge if they're simply upset about being there or if it has more to do with the doctor. 
What Does the Office Look and Feel Like?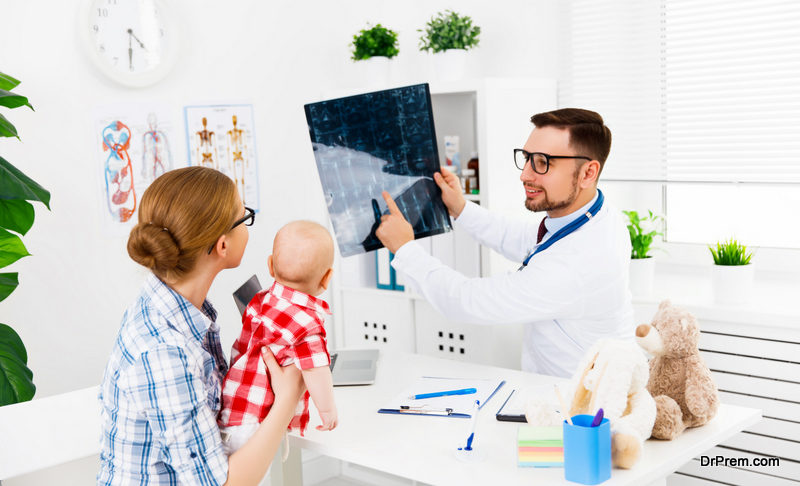 Appearance isn't everything. Except when it comes to a doctor's office. Not only should a pediatrician's office be warm and welcoming for young patients, but it should be sanitary, neat, and organized. It's no secret that a child's attention span is extremely short. Pediatrician offices should offer a variety of materials to entertain and distract young patients as they wait their turn. Things like blocks, books, puzzles, and a television set displaying cartoons or other child-friendly shows are great distractions for both sick and nervous children. Speaking of sick children, the office should have two sides, one marked for sick children and another designated for well children who are there for annual check-ups. This keeps the germs as isolated as possible. Moving out of the waiting room, what do the exam rooms look like? They should be clean and sanitary at first sight. Each patient gets a fresh paper lining. The doctor should wear gloves if needed and dispose of all syringes properly. Many doctors' offices bring in cleaning services to help maintain cleanliness and standards. This page offers more information, but use your judgment when assessing the aesthetics of the office and if it meets your standards.
How Are the Nurses and Office Staff? 
The doctor shouldn't be your only concern. You need to deal with the office staff and the nurses regularly. They should be pleasant, accommodating, and approachable. When you call to book your child's appointment, take note of how they answer the phone. Do they remember who you and your child are? While this isn't a requirement, it does make you feel welcome and appreciated. They should also be pleasant when canceling appointments, as long it adheres to their cancellation policy. The nurse will take you and your child into the exam room and ask you some initial questions. She may also take your child's height, weight, temperature, and vitals. Since this is your child's initial experience at the facility, it should be a pleasant one. The nurse should calm your child's nerves before the doctor arrives in the room. So, take their bedside manner into consideration as well. 
Location, Location, Location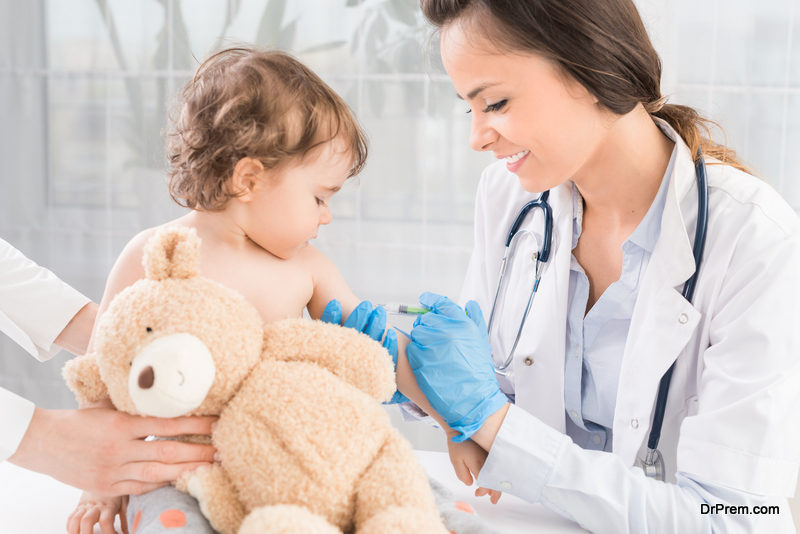 How close is your pediatrician's office? Although this shouldn't be the only deciding factor, convenience is important. Especially if your child gets sick or injured and you want them seen immediately. Don't choose a pediatrician with an office that is far from home. Some parents are willing to travel farther if the service is worth it, so weigh your options. 
Availability 
In addition to the doctor's location, it's important to consider their operating hours and availability. Some pediatrician offices have multiple doctors on staff. This can be both a positive and a negative. Having more than one doctor available means shorter wait times and extended hours. Most facilities like this offer weekend and emergency hours. The downside is, your child may not get to see their favorite doctor every time. Most offices schedule whatever doctor is available. While you can make a request, it's not always possible to accommodate. If one-on-one, consistent care is a concern for you, discuss this with the office staff before booking your next appointment. 
Aside from the doctor's credentials and experience, considering some of the above factors can help you choose the right pediatrician for your child. Don't base your decision solely on your opinion of the doctor. Take the office staff and atmosphere into consideration, as well as your child's opinion.
Article Submitted By Community Writer