As people age, they sometimes require more care and attention than we're able to give. Whether you don't live in close proximity or your work schedule doesn't allow you the time to care for your ailing loved one, hiring an in-home healthcare service is sometimes the only option. But how do you choose one that's the right fit? And what types of services do they offer? This article will explore how to select the perfect healthcare service and what to expect.
What Should I Expect?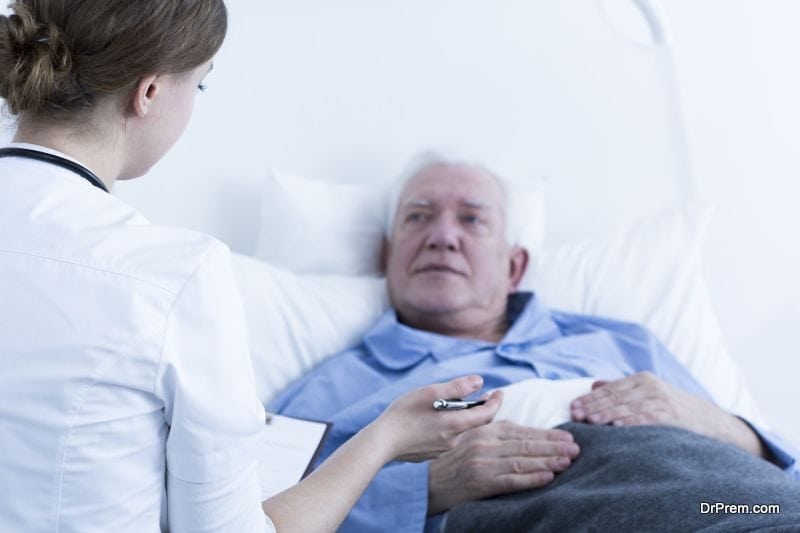 When hiring a healthcare service, you're basically hiring a company that will provide a nurse to care for your loved one. Depending on the level of care required, this nurse will visit the home several times a week or every day. They often dress in scrubs or other appropriate attire that lets you and your loved one know that they are a compassionate professional trained in their position. So what exactly does an in home nurse do? Their job descriptions vary but they will provide assistance with basic needs such as bathing, dressing, and eating, depending on the patient's mobility. At home nurses are also trained in administering medication, IV therapy, pain management, and wound care. 
The cost of an at home nurse can vary greatly depending on the type of care your loved one needs and the frequency of visits. Some insurance companies will help offset the cost of an at-home caregiver but you'll need to check with them before making any financial decisions. Often times, an in-home nurse may actually be cheaper than admitting your loved one to a nursing home or assisted living facility.
How Do I Choose?
There are a few major factors to consider when choosing the right at home healthcare service. These include: 
●       The patient's needs
●       The company's reputation
●       The patient's comfort level
●       Your comfort level 
Your main priority is that your loved one is properly cared for. Before hiring an agency or nurse, have them visit your loved one's home. You should be there to meet the nurse and have a list of specific questions ready. Your loved one should be comfortable with whoever the person is, considering they'll be in their home daily and caring for them in an intimate manner. Some female patients prefer a female nurse or vice versa in terms of male patients and nurses. Ask your loved one which they're more comfortable with. 
The patient's needs will also dictate the type of care they require. Hospice offers pain management and end of life care for terminally ill individuals. Other services offer companionship care, homemaker care, and even occupational and speech therapy. Does your loved one require medication administration or an IV drip? Make sure that the agency you choose provides nurses and doctors trained in these departments. If the patient requires physical therapy, you'll want a nurse who is also trained in performing these types of services.
What Questions Should I Ask?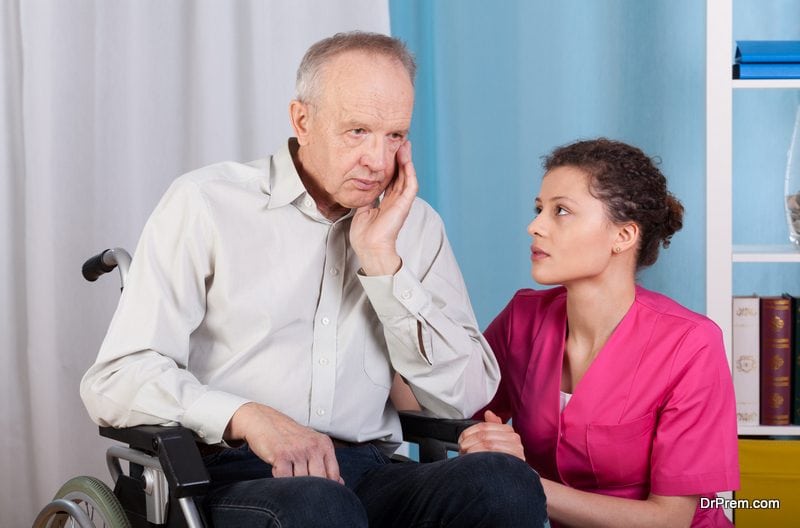 Once you determine the level of care your loved one needs and they are comfortable with your decision and the agency, there is a long list of questions you'll want to ask to ensure that you're making the right decision. This list is not comprehensive but instead offers a guideline for what you're looking for in an at home healthcare professional. 
●       Ask for literature and a Patient Bill of Rights. This paperwork outlines the rights and responsibilities of the caregiver, the care recipient, and the provider. All quality agencies will have this literature readily available along with information on the patient's eligibility requirements and fees.
●       Is the agency Medicare certified and who is responsible to pay what Medicare won't cover? Medicare is a national health insurance program that most people become eligible for following their 65th birthday. Some people carry other health insurance in addition to Medicare.
●       How are staff selected and trained? Are background checks performed? This person will be in your loved one's home and need to be trusted, not only with the care of your family member but also with his/her belongings. Find out exactly how the agency selects, trains, and certifies their employees.
●       How do the nurses and staff monitor the patient's care and needs? Do they perform routine evaluations of your loved one's progress in order to adjust their care plan and medication administration? And do they confer with certified doctors prior to making any changes to the care plan? You may want your loved one's primary doctors involved in this process so it's important to ask what the agency's procedures are.
●       How involved can the family be in the patient care plan? Will nurses and doctors include you in the planning process and confer all decisions with you?
●       How does the agency handle billing and payments? Do they provide detailed and itemized written statements for care, medication, and other items?
●       Are services available 24 hours a day, 7 days a week? Are there substitute and replacement nurses available if your loved ones nurse is unable to visit? If so, how far in advance will you be notified of any changes?
Take Your Time
Choosing the right at home healthcare service for your loved one is a major decision and not one you should take lightly. Do your research and ask as many questions as you want. Reputable services will be more than happy to answer your questions and provide you plenty of information, documentation, and time to make your decision. At the end of the day, your loved ones' needs and comfort are of utmost importance. So, take your time and choose together.
Article Submitted By Community Writer