Snoring does not seem like a major problem and we all know someone who snores. But habitual snoring disrupts sleeping, especially your partner. Though most people bear the other person's snoring, disturbed sleep can become a problem in a relationship, as the non-snoring partner hardly gets enough sleep, leading to lack of concentration and headaches. In fact, approximately 15 million Britons snore, and this seemingly innocuous habit is affecting relationships in the UK.
 Snoring patterns in the UK – Location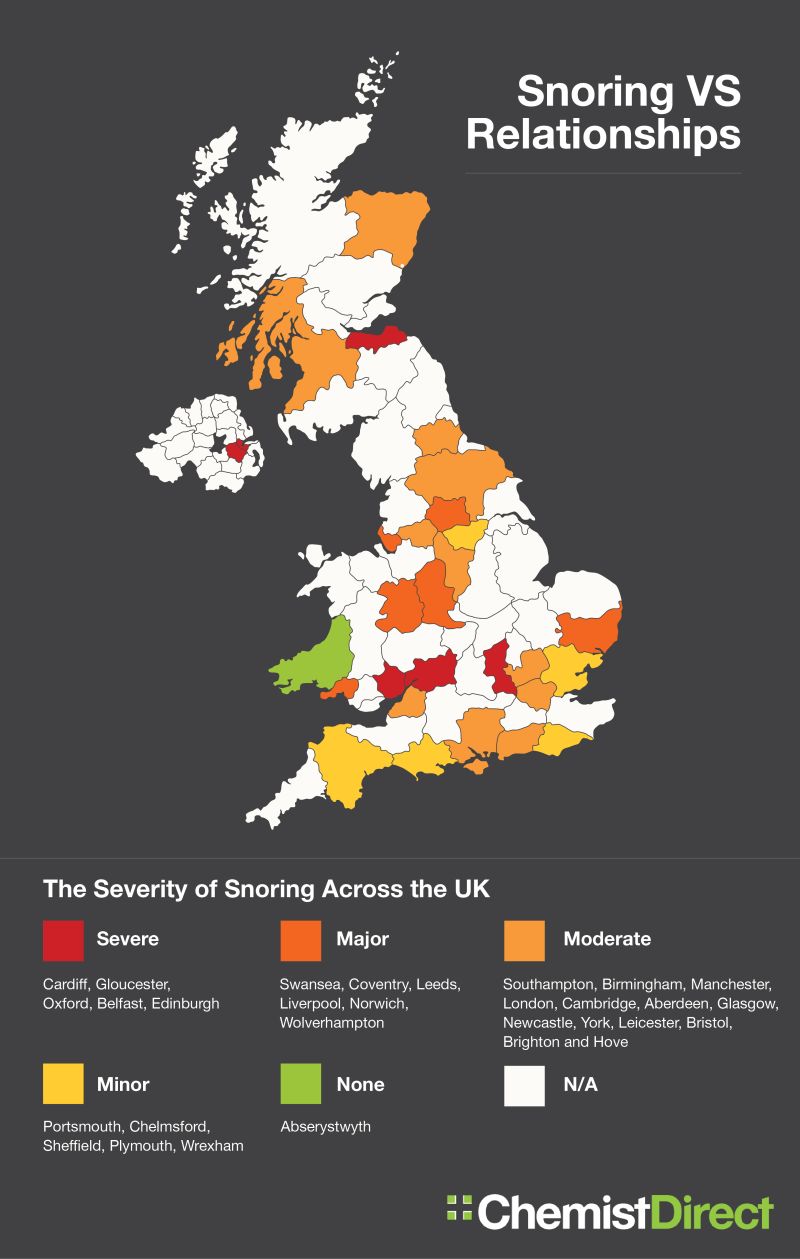 According to a study conducted by Chemist Direct, Cardiff seems to have the highest number of severe snorers, among Gloucester, Oxford, Belfast and Edinburgh, which were the cities that topped the list of severe snorers. Aberystwyth, Wrexham, Sheffield, Plymouth and Chelmsford had the least severe snoring in UK.
Snoring is increasingly creating rifts in relationships 
The impact of snoring is not to be taken lightly. According to researchers, severe snoring of a partner has become a major issue for relationships in the UK. The number of people who are frustrated with their partner's severe snoring is increasing. Many have disclosed that severe snoring is causing problems in their sleep patterns, leading to anger and annoyance at their partner. Furthermore, older people who have to cope with the snoring of a partner are more likely to have conflicts in their relationships.
According to the research, many people admitted that they might even resort to violence if the partner's snoring was severe, and might even end the relationship. As habitual snoring disrupts sleeping on a regular basis, it is not hard to understand why such a minor thing as snoring leads to major problems.
Research also revealed that men (25% of Britons) said that they experienced serious conflict in relationship due to snoring, and men were more intolerant of snoring than women. Though the number of men who snore is more than women, women seem to cope better with snoring than men.
Severe snoring causes extreme reactions damaging relationships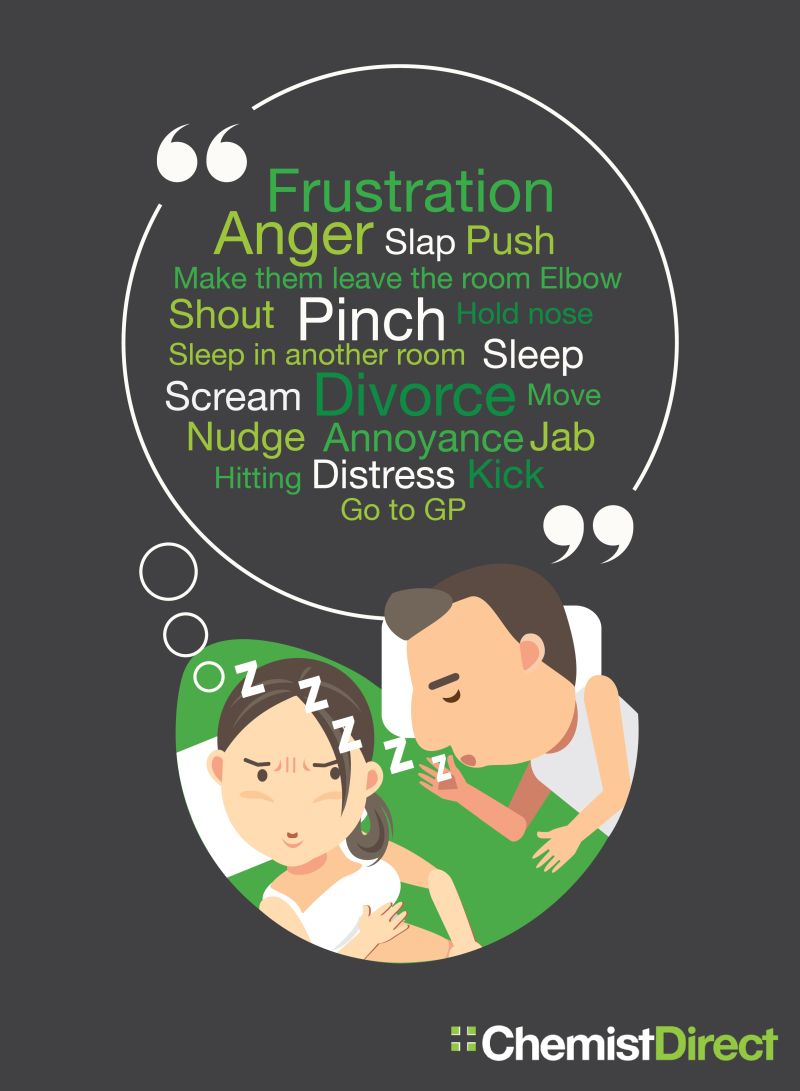 During research, some people admitted to reacting strongly to snoring. One woman confessed that she used to throw her ex out of bed on many occasions as he used to snore. Some confessed that they would often break down in tears and some seriously considered breaking up with their partner because of snoring. These emotional responses show that the snoring is quite damaging to relationships.
One in four people suffers from snoring in the UK, which means that a huge number of couples in the UK are affected by snoring. Snoring is causing problems in the relationships of people between the ages of 45 to 54, according to researchers. Typically, the older we get, the more we suffer, which is why this age group might be the most affected by snoring.
Snoring causes resentment, irritation, bitterness and vexation, which has a negative impact on relationships. Emotional trauma that a partner undergoes has been seen to cause strain on the relationship, and in extreme cases, the end of relationship.
Article Submitted By Community Writer