While the majority of seniors receive care at home, it doesn't necessarily mean they can move around their homes as they'd wish. Sadly, mobility problems are an unwelcome offshoot of aging and complicate the everyday lives of many seniors.
Mobility problems also affect many elderly adult's levels of independence; thereby, making daily tasks rather taxing.
Mobility complications range from issues to do with difficulties getting in or out of chairs, trouble using the bathroom, problems reaching for items or challenges with walking. While the earlier mentioned issues may seem like reasonably small hitches individually, over time, they affect any senior's capability to live alone and reduce the quality of their life.
Helping senior cope with mobility issues
Mobility complications affect a person's stability while walking; thus, presenting safety issues that increase the possibilities of falling at home. It's essential that senior citizens have as many resources on their disposal as possible to thwart falls that may lead to fractures, injury and possible hospitalization.
Walking aide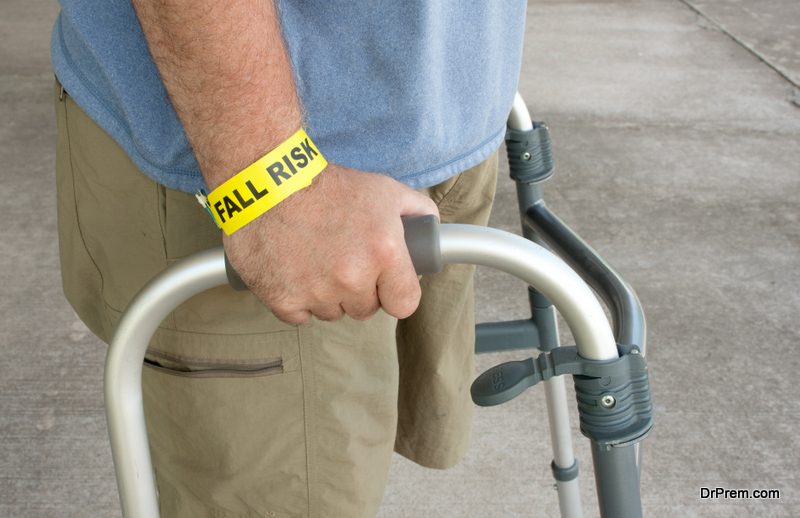 On a positive note however, many elderly persons suffering from mobility problems are usually able to seek assistance to regain sufficient mobility to remain active own their own. Most doctors prescribe therapies, medications, or treatments to help the elderly recapture power and range of movement. Nonetheless, caregivers can do a couple of things to prepare an elderly person progress.
Walking aides like a walker, cane, mobility scooter or electric chair make minor tasks a lot more manageable. Also, keeping the home usable for seniors prevents their mobility difficulties from impeding with their daily lives.
We strongly recommend that seniors exercise and stretch daily to boost their range of movement to ensure their muscles get enough exercise they require to stay healthy.
Footwear
Seniors need to wear appropriate footwear at all times – even at home. This not only aids in curbing falls but it eases their movement around the house. We recommend cozy, low-heeled footwear with broad rubber soles and excellent arch support. Seniors should desist from wearing slippers, high heels, sandals, and clogs. Gearing up the senior citizens for success with such lifestyle changes rather than assisting them too much, helps in restoring their mobility, vigor, and independence.
Many physical factors need to be considered with the elderly suffering from mobility complications. However, there are emotional and mental considerations as well. Seniors, in particular, those who have fell in the past, experience mobility complications due to an innate fear of falling. Older adult's caregiver should assist address such worries or help them seek the expert counseling they need to crush this fear. This matter is grievous among numerous elderly persons and isn't something to be ignored.
Bottom Line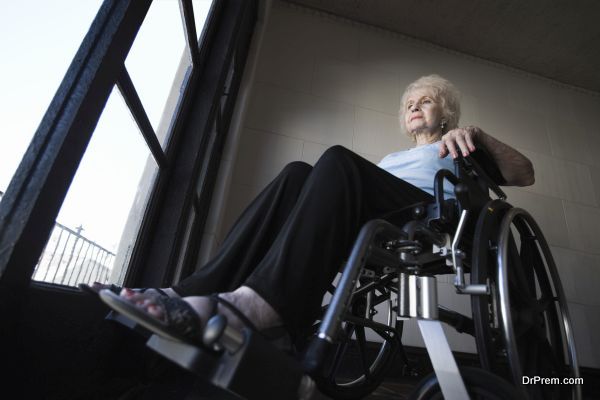 Mobility complexities are quite severe for any aged persons, no matter the level of care they receive. Taking added measures to focus on and treat these concerns helps senior citizens struggling with mobility.
Article Submitted By Community Writer