Winter can be a tough time for seniors, especially in cities that get as much ice and snow as Edmonton. Neglected sidewalks and slushy roads may just be a nuisance to most people, but to those with mobility issues, it can mean the difference between getting to the grocery store and not. As the city begins plans to cut bus service on lesser-used routes, you may be concerned about how your elderly parent is going to get around.
Home care agencies in Edmonton are making big strides when it comes to personalizing their services. Caretakers who work with Mavencare, for example, can be hired to provide a few hours of companionship and transportation help a week, or for specialized services that require a trained nurse, diabetes-management, or post-surgical therapy. Caring for an elderly parent means tackling changing needs as illnesses progress or mobility becomes an obstacle. Cooperating with a home care agency can mean very different things to different families, because their services are based on your needs.
If you're worried about your elderly parent living alone, private home care for seniors can help your family. Older adults are often reluctant to give up their residence, whether it's their house or their apartment. Sometimes it's because their house is a familiar environment and rich with memories of the family they raised and supported. Other times, it represents their independence, and even receiving assistance in their own house means they can keep some control over their lives.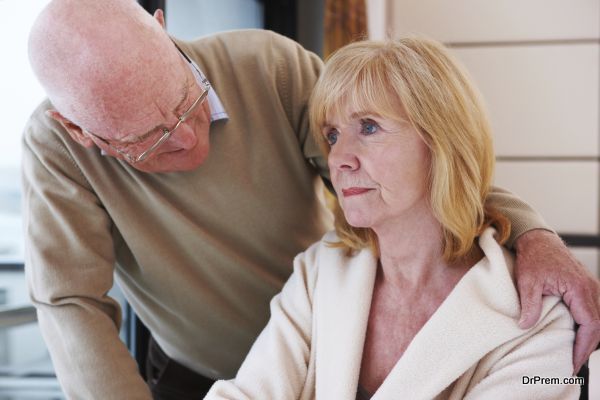 Many families first consider using private home health care after an elderly parent suffers from a stroke or they're transferred out of hospital to recover from a surgery. It can be burdensome and even impractical for families to take on all of the responsibilities themselves, so many turn to agencies that connect seniors with private caregivers. Some consider finding help independently, but there a number of obstacles, including becoming an employer, understanding labour laws, and conducting background checks. Agencies are fully insured and they conduct rigorous background checks, references, and interviews. Only one in every twenty applicants is hired by Edmonton's Mavencare, for example.
With specialized care, you can get help managing your elderly parent's blood circulation and sugar levels if they suffer from diabetes, post-surgery rehabilitative therapy, or simply some help around the house. In addition to companionship and transportation, personal support workers can also perform light household chores, do the grocery shopping, and prepare meals. Your older mother or father may need assistance, but they still value their independence, and you can help them preserve it with senior home care services in Edmonton.
Some agencies have made it easier for families who live far away from their elderly relatives to stay involved. Mobile apps allow families to book visits and create task lists for personal support workers. These task lists can include doctor's appointments, medication reminders, or even just trips to the park or places in the neighbourhood to socialize. Get in touch with an agency today to find out how they can personalize their services to fit your needs.
Article Submitted By Community Writer