As a single parent, you are solely responsible for all the duties of a parent – nurturing, care giving, being a good role model, the challenges of parenting is numerous. It can be overwhelming sometimes, and you can be completely stressed out, and be in a bad mood. Your mood can affect that of your kid too. However, just taking out a little bit of time every day and exercising together can be a great way to bond with your child. Exercise also improves the levels of feel good hormones, and will make both your kid and you happier.
Coping with single parenthood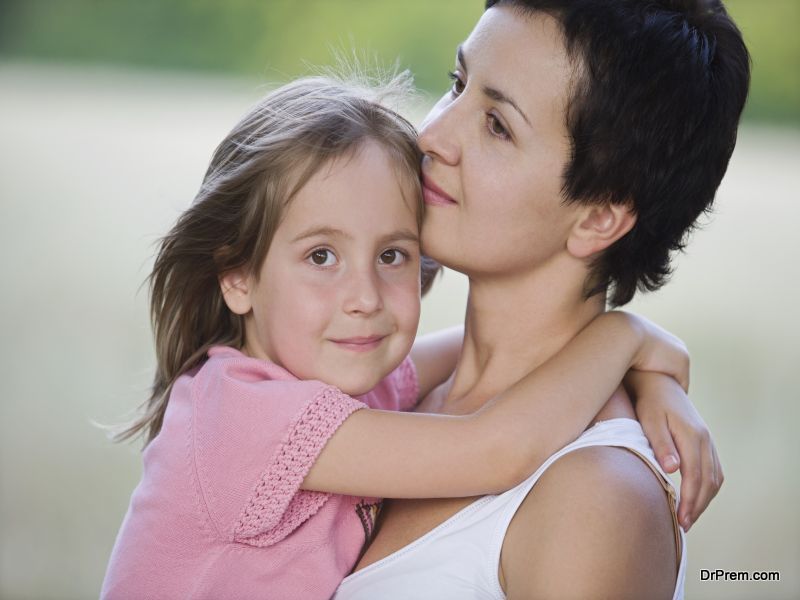 No one is perfect and we all make mistakes. Parenting is mostly a trial and error process, as every child, parent and situation is different and there are no fixed rules. However, there are some things you could do to ease your life and help your child. Children are quite sensitive and intelligent, and you should be talk to them, set up some basic dos and don'ts and explain why these are necessary. Be firm in your decisions, as children do need to know boundaries they cannot overstep.
You should get all the help you can, from your family and friends to raise your kid. You could join a support group for single parents, who will put you in touch with other single parents facing the same issues and you may be able to learn from their experiences. This can help to reduce your stress levels, as you would be able to share things with them which you cannot with others.
Single parenting is complex and intricate, as you have to deal with emotional, economic and social pressures. But you cannot and should not live in a constant state of pressure. You can alleviate your stress with hobbies and regular exercise. Exercising with your kid/s gives you the opportunity to spend time with them. You can dance, jog, walk, go to the gym together. This might help your kid to open up and talk to you about things bothering them and you can get to know what's happening in their lives.
Take a look at a few things you can do with your kid to enhance your fitness:
Dance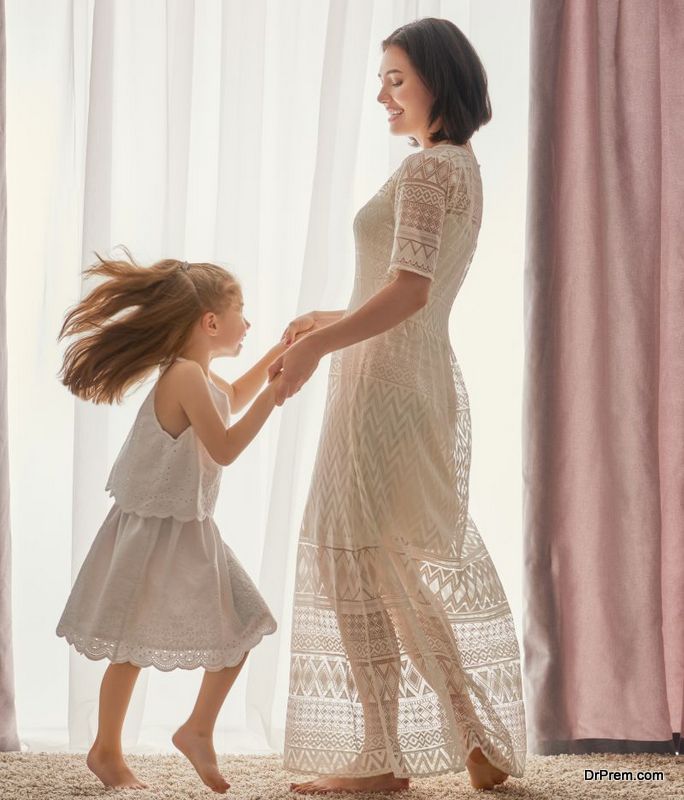 Join a dance class or just dance with your kid in the house. Check in your area if there any dance classes for parents and children, giving you a good fun workout. Your kid may be small or in his / her teens, dancing is fun for everyone. Dancing is a good cardio and of course, nothing like it to improve your mood. 
Workout with your baby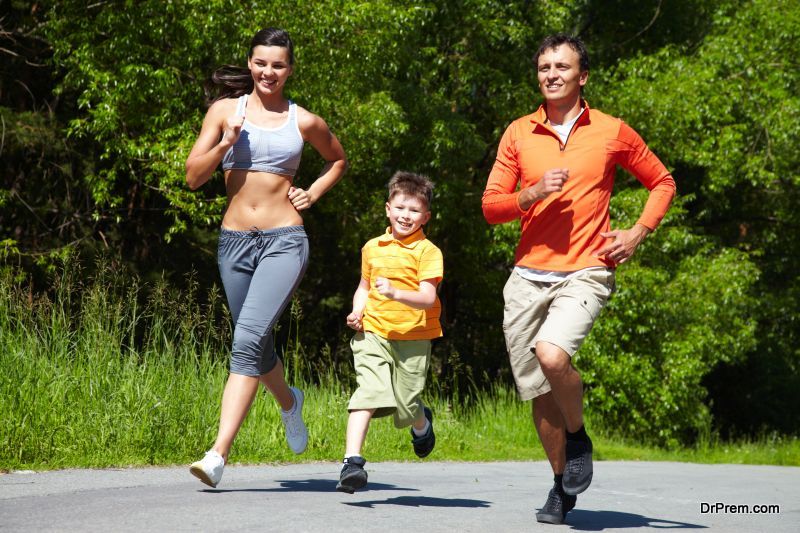 Babies are very demanding and need all your attention and time. You may feel that you have no time to exercise, as you cannot leave your baby alone, or with a babysitter. There are some really cool exercises you can do with your baby. You can turn it into a playtime activity, doing push ups and carrying the baby as a weight.
Swim with your kids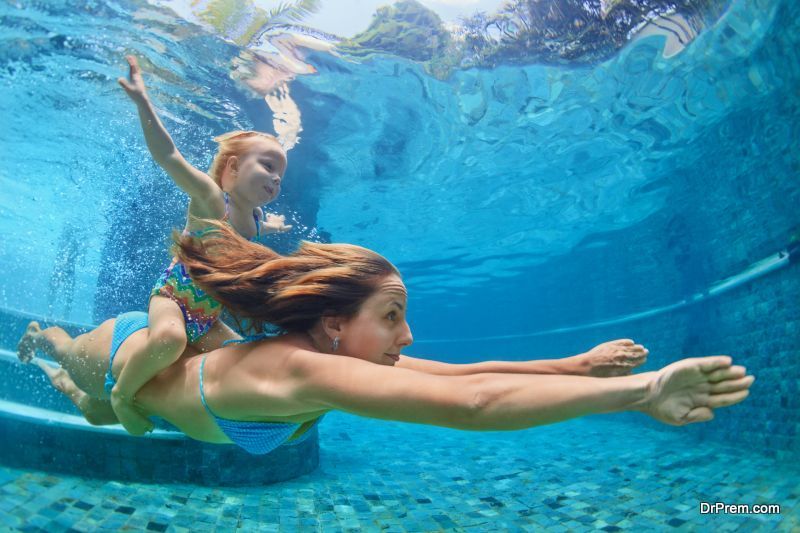 Swimming is another fun activity you and kid can do together. Even infants can swim, so a very small baby need not stop you from going swimming. Of course, older kids would love the chance to swim and you could have a good time swimming. Swimming can help you get the exercise you need, as well as being the stress buster you need.
Convert your pram to a gym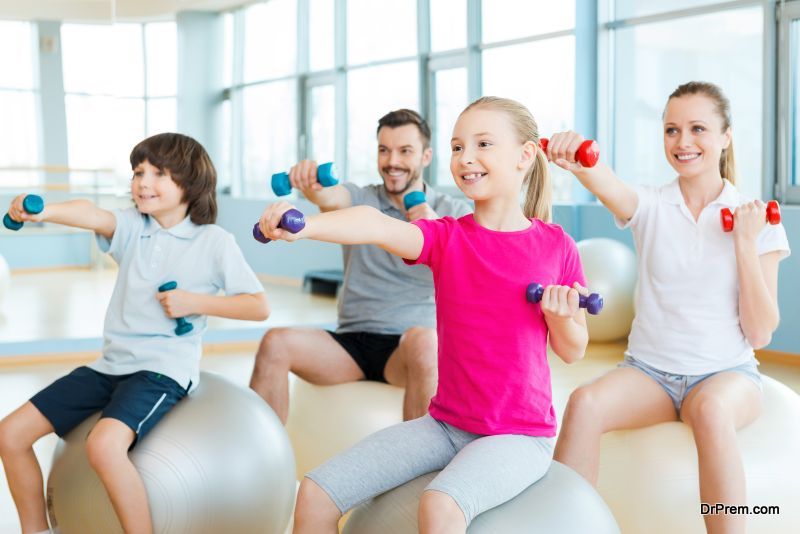 There are some outdoor exercise plans for babies and moms using the pram. Your baby's pram can become an exercise equipment, exercising your core, glutes and strength train. You'll get to meet other moms and kids and maybe strike up some friendships.
Join yoga / pilates classes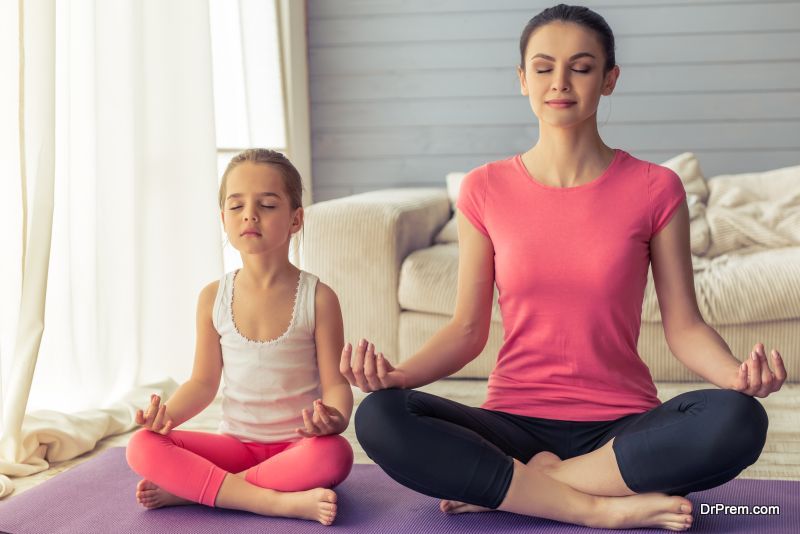 Peace and quiet and kids do NOT go together. However, if you and your kids join up for yoga classes, you might have some much needed calm and exercise. Kids as young as 3 can practice yoga under guidance.
Exercising together will help you create a strong bond with your kid. It's fun, you spend time together, reduce stress and inculcate a healthy lifestyle in your kids.