Who doesn't love a cupcake, brownie, or ice cream for dessert? Most people have a sweet tooth and this is especially true if you're a kid! But as parents, we try to encourage our children to eat healthy, well-balanced meals. The good news is, there's a way to achieve both!
Here are a few healthy dessert ideas that you can make for your children. They're so tasty that your kids will never know how nutritious they really are.
Almond Crunch Cheesecake Bites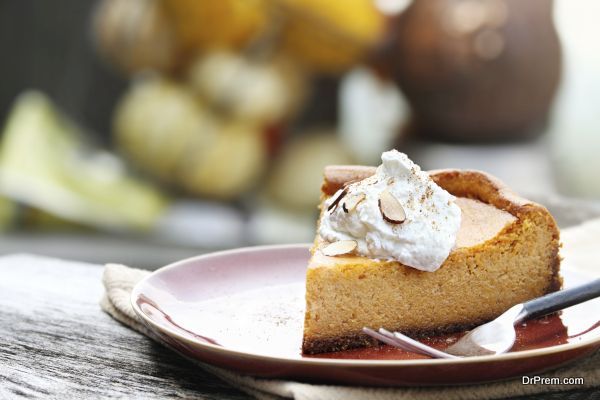 Thick, rich, creamy – who doesn't love a good cheesecake? Right from the start, these delicious little gems help control portion size. Made into bite-size balls, you can offer your child two or three without feeling guilty and they won't feel like they're missing out.
What makes these cheesecake bites so healthy? They pack a protein punch of 6 grams per bite, thanks to the Greek yogurt and almonds added into the recipe. Greek yogurt is a common substitute in many recipes. Swap out sour cream, butter, and even oil for this healthy alternative.
Protein Cookie Dough
I'm sure we've all been guilty of sneaking a taste of the cookie dough as we spoon it onto the cookie sheet. It's hard not to! The raw dough is tempting. Not only is it filled with sugars and butter; but, if it contains raw eggs, it can actually be dangerous to consume.
This cookie dough is actually intended for you to eat and will offer a dose of protein you'll likely never find in traditional cookie dough. What makes this cookie dough so good for you? It's natural blend of chickpeas and almond butter. Vanilla extract, coconut sugar, and vanilla protein powder bring this mixture it's sweetness.
Next time your kids ask for a lick of the cookie spoon, offer them this scrumptious alternative. They'll never know.
Fudge Brownies
Yep – fudge brownies that are healthy. Your kids will never know the difference. These vegan friendly and gluten-free treats are a crowd pleaser for the young and old alike.
Another super-simple recipe that only requires three ingredients – ripe bananas, almond butter, and cocoa powder. Using simple and natural ingredients make this brownie both flavorful and diet-friendly.
Peanut Butter Mousse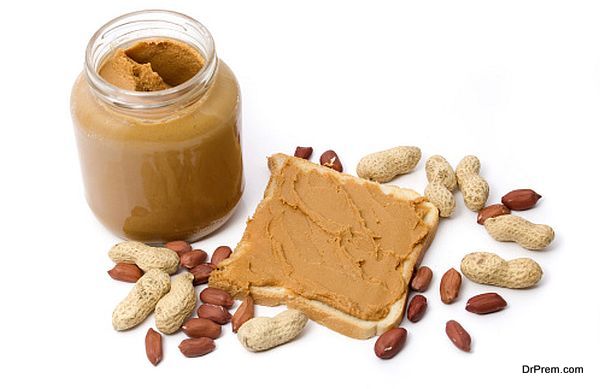 Mousse is the fluffier, lighter version of pudding and peanut butter is a staple in many diets due to its creamy texture and countless nutritional benefits. When you combine these two concepts together, magic is made!
And with only three simple and healthy ingredients, this delicious dessert recipe can't get much easier. You'll need coconut whipped cream, peanut butter, and a sweetener of your choice. If you're looking for optimal health benefits, opt for agave nectar or pure maple syrup.
Fruit Roll-Ups
That's right – those sticky, artificial fruit flavored snacks your kids can't get enough of. Well, these are a healthy and natural alternative.
Like most of the recipes on this list, simple is key. With just three ingredients, these snacks are far from artificial. You'll need fruit, lemon juice, and a sweetener of your choosing. Blend your fruit of choice (a combo of berries and melons work best), a sweetener like Stevia or organic sugar and lemon juice, which helps the roll-ups keep their vibrant color.
Once the mixture is smooth, pour it onto a baking sheet lined with quality plastic wrap. Place the baking sheet in your oven at the lowest possible setting for 4 to 6 hours. When set, you can cut them into strips and roll them in parchment or tissue paper for easy transportation.
Pumpkin Donuts
Pumpkin is a favorite seasonal flavor, loved by many. But pumpkin flavored cakes and desserts don't need to wait until the fall season rolls around. These delectable donuts can be enjoyed any time of the year.
Coming in at only 109 calories a piece, these tiny treats are great for dessert, breakfast or an afternoon snack. All you need is a can of pumpkin puree and a box of dry cake mix from your local grocery store. Kick up the flavor by adding a dash of cinnamon.
Ice Cream
Who knew making ice cream could be so easy and kind to your waistline? Another recipe that requires only a few ingredients and minimal time is perfect for a hot summer day, or any time really. And your kids can even help make it.
All you need is ice, heavy cream, salt, vanilla extract and a sweetener of your choosing. Once the ingredients are combined in a plastic bag, your kids will love vigorously shaking it until they slowly see ice cream taking shape. This low carb ice cream recipe can be adjusted to accommodate your family's favorite ice cream flavors.
Chocolate Bark
A fun and rich chocolate dessert, bark is not just fun to eat but it's also fun to make. And with so many ingredient choices, you can really get creative and adventurous with this recipe. Pistachios, peanuts, almonds, and shaved coconut all make healthy additives to this candy-like treat.
With simple ingredients like sea salt, nuts, and semi-sweet chocolate chips, this recipe can't get much easier – or healthier. Make those chips dark chocolate and you're adding benefits such as improved heart health, lower cholesterol, and better cognitive function.
The Options are Endless
With a little research and creativity, you can take some of the most common and beloved dessert recipes and transform them from fat bombs into protein packed snacks! There are countless food swaps that you can make without sacrificing taste.
Pull out some of your favorite recipes and see which ingredients have a healthier, more nutritious alternative. You'll be surprised at what you find.
Article Submitted By Community Writer