If you happen to have a swimming pool in your backyard, summer presents the perfect weather to spend as much time as possible in the water to cool off. Yet, while a swimming pool is meant to be a fun place where you create memorable moments with friends and family, pools can be a source of great tragedy. Yes, pools are a safety hazard especially for kids.
According to the National Safety Council (NSC), just under 4,000 people drowned in the US. Among 1-4 year-olds, drowning was the leading cause of preventable death. To avoid such pool accidents, here are a couple of ways you could protect your kids this summer without being a killjoy.
Install a Pool Fence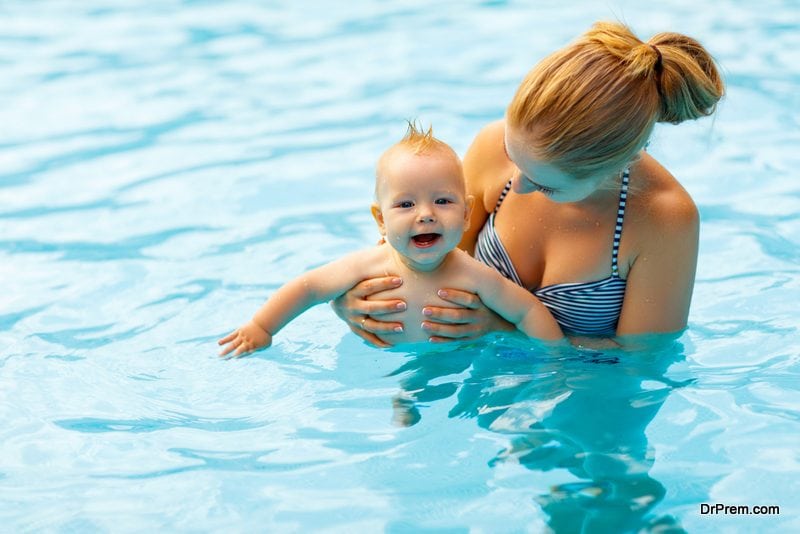 A pool fence is perhaps the most basic but arguably the most important safety measure you can have for a backyard pool. It creates a barrier that not only physically bars kids from accessing the pool without supervision but also creates a psychological boundary that makes it clear how close they can get to the pool if an adult isn't around.
The fence gate should open away from the pool in order to make it difficult for toddlers to get through and also prevent a child from accidentally falling into the pool as they rush in. Just any fence height won't do. Kids aged 3 years and older will try to jump over a short fence. Six feet or more is ideal.
Install Alarms
An alarm is a useful added layer of protection for a pool fence. You could set it to go off and/or alert you when someone opens the pool fence gate. If you don't mind spending a little more, you could combine the pool fence alarm with an underwater pool alarm.
The underwater alarm relies on motion sensors that pick up any wave activity in the water such as those generated by someone falling or jumping into the pool.
Get Rid of the Diving Board
Diving boards are fun but unfortunately, are a major cause of swimming pool injury. This danger is not limited to kids. Even experienced professional swimmers do slip and fall from boards and can be seriously hurt. Ergo, how much more dangerous are diving boards for kids?
Unlike pool fence and pool alarms which seek to prevent kids entering the pool unsupervised, diving boards are a hazard even when you are present. To minimize the risk of harm, remove the boards altogether.
Have a First Aid Kit and Rescue Equipment Nearby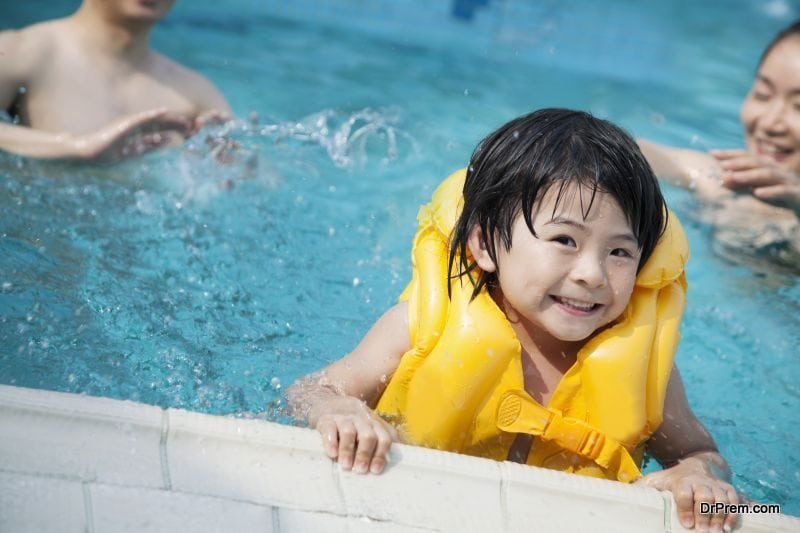 At the minimum, your swimming pool should have a life ring that you could use if you need to quickly pull a drowning or incapacitated person from the water. It should be placed in a clearly marked and easily accessible area near the pool to ensure the equipment can be retrieved fast by someone else if you are not around during an emergency.
Regularly inspect the rescue equipment that should include a first aid kit to ensure it's always in a good and usable condition.
Learn CPR
In the unfortunate event that there's a near-drowning incident in the pool, administering cardiopulmonary resuscitation (CPR) immediately could be critical in increasing the odds of the person's survival.
Therefore, everyone who owns a pool should enroll for affordable certification in CPR since emergency services won't always get there in time (you only have a couple of minutes to successfully resuscitate the victim). Depending on their age, kids too should be familiarized with CPR.
Train Kids to Swim
If you don't want your kids drowning in the pool, what better way to minimize the risk of that happening than to train them how to swim? Swimming is such a crucial life skill that it's never too late or too early to learn it. If your child has difficulty learning from you, enrolling them in private swimming classes is well worth the investment.
Whereas swimming ability does not completely prevent drowning, it makes it much less likely.
Your backyard swimming pool was meant to be a place of fun and laughter. By making it safe for your kids, both you and them will only have positive memories of it.
Article Submitted By Community Writer