When you are a new mother, the love and excitement you share for the little one cannot be expressed in words. Every small move that you make contributes towards its welding and health. The power of mother's milk and its importance for the baby has always been expressed, and without a doubt, there should be no compromise on this front. 
With the world going the smart way, this year marks the introduction of two new smart breast pumps that soon become the best friend for a mother who is breastfeeding her child.   The Willow and The Babyation breast pumps. These pumps allow you to take care of your child under hygienic conditions. Let us learn more about these products and what they have to offer.
The Willow smart breast pump system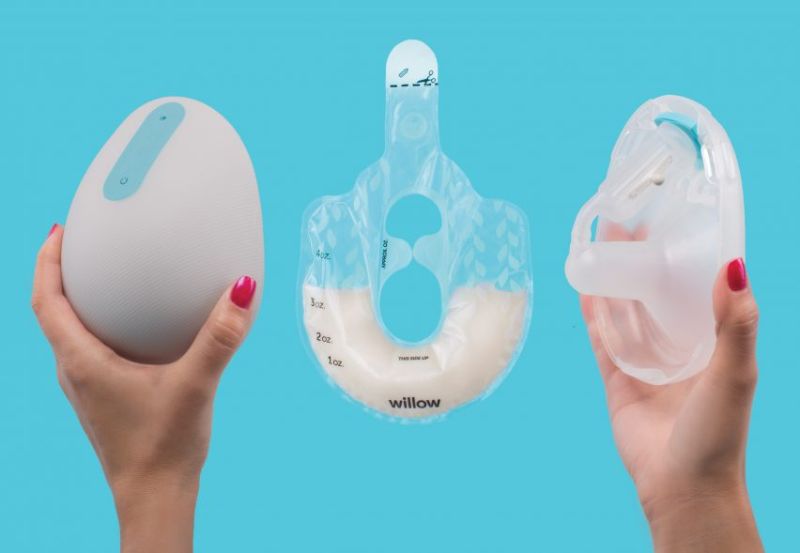 Keeping in mind that there are places where mother may not feel comfortable breastfeeding her child, a new breast pump system, called as the Willow smart breast pump system, has come to the market.
The shape and design
Shape of this machine resembles a teardrop. This unit is designed to save mothers from the pain of breastfeeding their children, especially when they are outdoors. It fits perfectly under the bra, and comes with a built-in pouch, which collects the milk and stores it. The overall look of this pump is not intimidating, and it comes with various beneficial features.
One-time use pouches
This no noise, tubeless, and hand free breast pump pack comes with 24 bags or pouches. If you are wondering why, the reason behind the extra pouches is that they are designed to be used only one time. This is done keeping in mind the security as well as the well being of the child, so that it can get fresh milk from a fresh pouch every time. Just in case you need additional pouches, you can easily purchase them at an economical price of 50 cents per pouch.
The battery back up
On a single charge, the battery backup of the Willow pump gives you around two days of usage. You can connect to the pump using the Bluetooth connectivity and the companion app that comes along with it. Through this app, you can get to know how long it takes to fill the pouch, the amount of milk collected, and other such useful information.
Features that make a difference
The hands free feature of this pump allows you to use the pump as many times as you want. This is beneficial for mothers who have to deal with various other things apart from nursing their newborn. Through this pump, you can easily take care of all your other chores while the unit does the milk collection for you so that you can feed to your baby.
Up next is the Babyation breast pump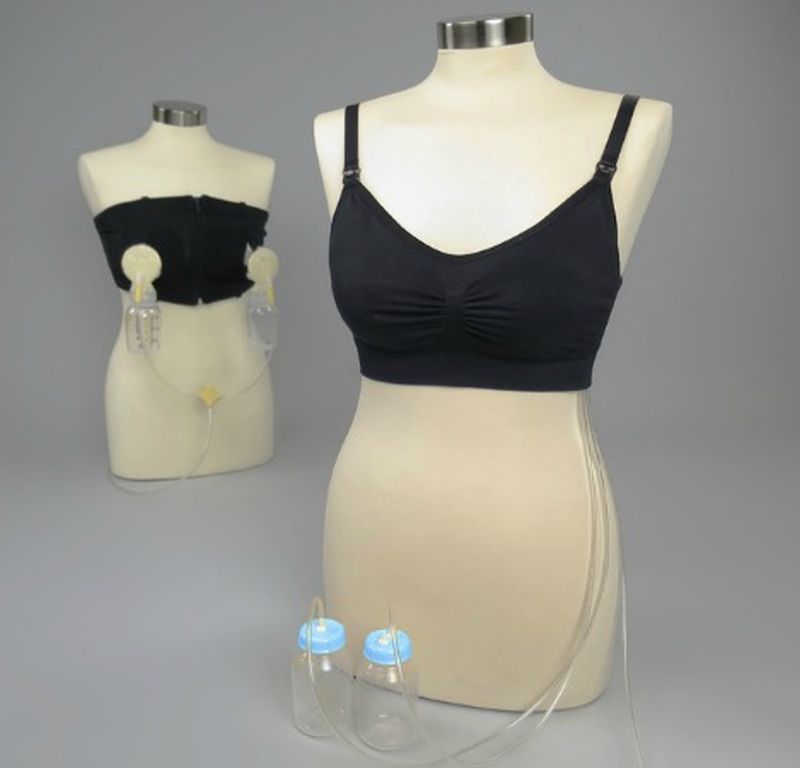 The next in the line of smart breast pumps it the Babyation breast pump. Again, another innovative product, which can take the load off your shoulders, here is what this pump has to offer you.
The design and body
The compact and sleek design of the body makes it ideal to use. It comes with an almost noiseless motor which brings out a light and discreet humming sound. There are a pair of tubes that come along with this pump, which allows you to store the milk in the bottles. What is really good about this pump is the fact that you do not have to worry about lifting your top.
How can we forget the companion app?
Just like most smart products, even this breast pump comes with its own companion app. This user-friendly app gives you access to the information you need whenever you want. It lets you keep a track of how much milk is collected.
Some other highlights of this pump
Considering how important it is for you to make sure that you use clean stuff for your baby, this pump is easy to clean and use. Along with that, the materials that are used for this particular pump are safe and are formulated keeping in mind how delicate the body of a child is when it is still developing.