There are some ordinary things in this world which have some really extraordinary uses. Baking soda,chemically known as sodium bicarbonate, is definitely one such staple in your pantry. It is amazing to see so many uses of this often neglected product. It can help in palliating some serious health problems, not to forget the myriad of other uses that it provides in the kitchen. Such is the versatility of this product that some of the experts regard it as one of the obligatory substances in day to day life. Above all, it is very economical and easily available at your nearest drugstore.The use of baking soda, traces its usage way back to the ancient Egyptians who used it as a powerful cleansing agent. Eons after, its invaluable properties continue to benefit mankind in a great way. Let us discuss some of its common health uses.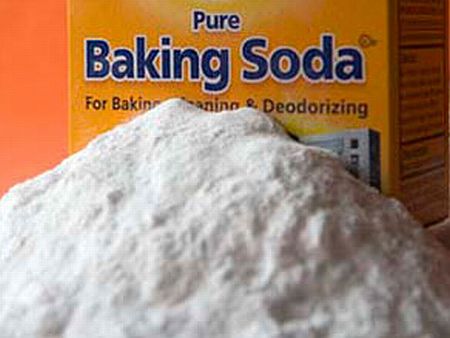 1. Heartburn
How it works
Many people suffer from heartburn due to stomach acid which then rises to the chest. It often occurs during pregnancy after having spicy meals. When baking soda, which is basically made up of positively charged sodium ions and negatively charged bicarbonate ions, is dissolved in water, the oppositely charged ions disassociate from each other and the negatively charged bicarbonate ions attracts the positively charged hydrogen ions in your stomach acid and thus acts as a base. In this way it helps in alleviating heartburn.
How to use
Take half cup of water, dissolve 1/2 tablespoon baking soda in it. Also add 1/2 tablespoon of sugar in the cup, stir the mixture properly and drink the whole thing.
Do's and don'ts
1. Avoid too much of spicy food.
2. If the heartburn still persists, consult your doctor.
2. Urinary tract infection
How it works

Urinary tract infection is the infection of either the kidneys, the ureters or the urethra. The common cause of the UTI in women is anal sex in which the bacteria is pushed through the urethra into the tract of women, causing a serious problem. By consuming enough of baking soda, the acid-base regulation of the acidic urine is done properly in the body which can help the cause greatly.
How to use
1/2 tablespoon of baking soda should be mixed with 8 ounces of water. Also, plain water along with fruits should be consumed in large quantity.
Do's and don'ts
1. Don't hold back the urine.
2. Don't perform anal sex.
3. Consume water in large quantity.
3. Insect bites
How it works

Insect bites are the most irritable and sometimes even dangerous things that can happen to you. There are umpteen home remedies for insect bites but the most reliable and effective among them is baking soda. It is really very helpful in soothing insect bites because insect bites are mostly acidic in nature.
How to use
Make a paste of baking soda by taking three parts of baking soda and one part of water. Apply the paste all over the insect bite.
Do's and don'ts
1. After applying the paste on the wound, allow it to dry so that it absorbs toxins from the wound.
2. If the pain persists, apply ice packs on the wound.
4. Sunburn
How it works

If your skin is too sensitive to the sun or if you have a lot of field work in the scorching sun, then baking soda might just be the remedy for you. Sunburns lead to reddening and irritation of skin. This can easily be reduced by the use of baking soda.
How to use
take a half cup of baking soda and pour it in a tub of warm or lukewarm water. Soak in the tub for 20-25 minutes.This will help reduce sunburns.
Do's and don'ts
1. Don't try to dry the burn with a towel.
2. Air dry the sunburn for best results.
5. Bad breath
How it works
Each one of us encounters bad breath in our daily lives due to more consumption of onion or garlic or onion. Baking soda can be a help. It acts as a deodorizer. Not only that, it also acts as an anti-perspirant.
How to use
Pour some baking soda in some container. Rinse your teeth and apply the powder to your teeth. This will definitely help the cause.
Do's and don'ts
1. Don't apply too much of baking soda on your teeth.
2. Try this at least once a week.