Very few people enjoy going to the dentist. There is an undeniable stigma surrounding going to the dentist's office. It is all too common for people to make fun of the cliché of being asked questions and trying to answer with two hands and some metal appliances in your mouth. Despite the unpleasantness and humor of the situation, going to the dentist is not something that should be neglected, even if you think there is nothing wrong.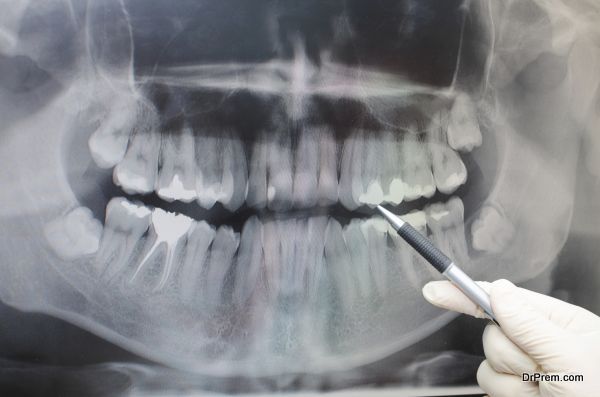 The most common reason for people to go to the dentist is for a routine exam. You have probably done these for years yourself. After many routine exams and no real diagnosis, you may be wondering whether or not these appointments are anything more than a simple teeth cleaning. The answer is yes, attending your comprehensive dental exam is essential to monitoring the health of your teeth and gums to prevent serious dental problems and to catch afflictions like gingivitis and gum disease early on when they are easier to treat.
What you get with a high-end comprehensive dental exam

If you have been going to the same dentist for years, here are some things that you should make sure are getting checked up on when you go in for your routine exam. Keep in mind that certain practices may have slight variations on the components of a routine exam, but in general, you will want to see at least these five elements covered by a thorough dental exam. Although dental exams are much more than teeth cleaning, a standard cleaning and assessment done on a tooth by tooth basis should be considered the bare minimum of a dental exam. From there, you can expect to be checked up for periodontal gum disease. This involves measuring the pockets of your gums and assessing their general health. If you start bleeding during the teeth cleaning, this will be noted.
Next, your dentist is likely to assess if implants could be of value to your teeth and gum health. Even if you already have bridges or dentures, implants may be a viable option to restore the former health of your teeth and gums. And finally, the dentist should check for malocclusion. This refers to the way your teeth fit together and oppose one another. This affects both the appearance of your teeth as well as their basic functionality when it comes to effectively chewing food.
Remember that your dentist may take a slightly different approach or may include other elements in your routine dental exam. If any vulnerabilities are exposed to your dentist, do not be alarmed if they spend a lot of time on one aspect of your routine, or even extend it to perform further analysis.
Post dental treatment care and suggestions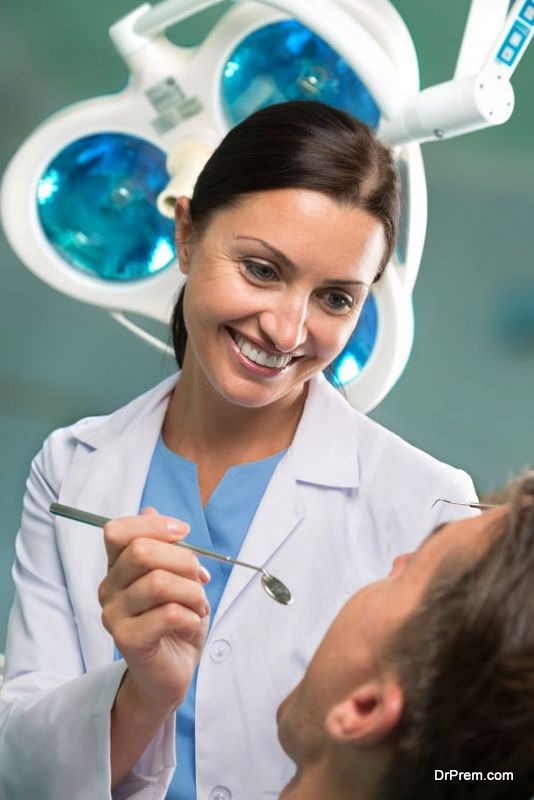 What does it mean for you when you walk out of a comprehensive dental exam with little notes from your dentist? This means you are in good shape. Whatever it is you are doing to take care of your teeth is probably working if the dentist does not give you any specific directions or report any negatives to you. That said, if you are experiencing pain or discomfort after you have completed your exam and your dentist has provided no diagnosis or explanation, you should consider a second opinion. As one Canadian woman discovered, a failure to perform a comprehensive dental examination can result in major health issues.
If you walk out feeling as confident as your dentist that your teeth are in good shape, this means that you do not need to worry about basic restrictions when it comes to dieting or managing the appearance of your teeth. With the go-ahead from a dental professional, you can move forward with procedures such as teeth whitening, which can be risky with teeth and gums that are in sub-par condition. By having healthy teeth, you allow yourself to experience the most out of your sense of taste and the appearance of your mouth and teeth. After all, having healthy teeth allows you to truly consider the world an oyster that you are ready to conquer with your smile.
Article Submitted By Community Writer