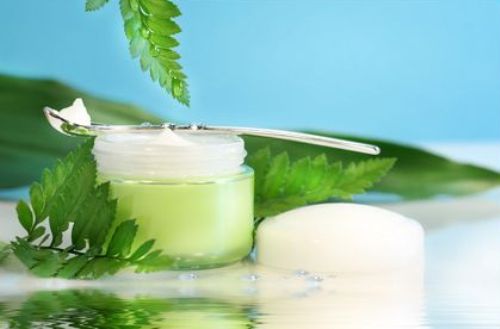 Pimples can be a major cause for social embarrassment and low self-esteem amongst many. If not treated on time, they may leave permanent scars on face causing life long trouble. Pimples are formed due to bacterial infection on overactive sweat or oil glands present at the base of the skin. This leads to pus filled raised bumps on the skin, which do look quite ugly. The face, neck, chest, and back are the common sites for occurrence of pimples. Pimples may be associated with puberty or hormonal disturbances during teenage or in adulthood. Heredity factors may also be responsible for occurrence of pimples in some cases. Some medications or birth control pills can also cause pimples on the skin. At times, the make up can also clog the pores, thus causing acne outbreak. In these cases, hypoallergic items and non-greasy or non-oily products should be preferred.
Treatment for acne is required on the first sign of its occurrence, since they may leave scars and cause permanent damage. Controlling one's diet can prevent the occurrence of the same. Fresh fruits, vegetables, grains, and seeds constitute a healthy balanced diet. A diet rich in vitamins and zinc is highly preferred in pimple prone cases. Consumption of fruit juices and water keeps the skin hydrated and fresh, thus preventing oil accumulation and pimple outbreak. Here is a description of some effective remedies for the treatment of pimples that can be found just inside the fridge or in the home garden.
Lemon juice extracts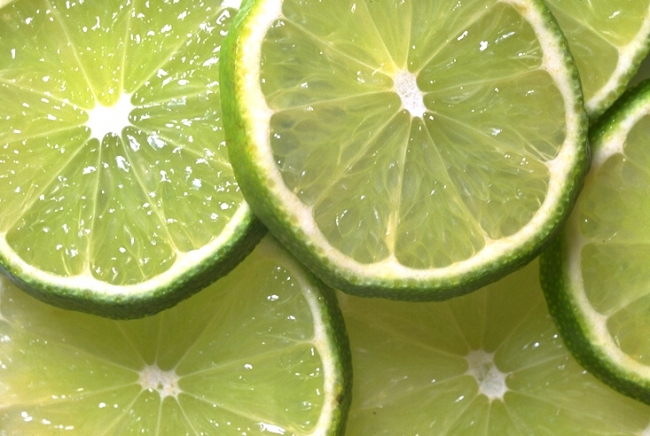 One of the easiest and most effective home remedy is applying the mixture of lemon juice and rose water in equal proportions on the affected area. The mixture should be left for at least half an hour before rinsing. Continuous use for three to four weeks can do wonders for the skin. Lemon being natural bleach also avoids pigmenting of the skin. Lemon contains Vitamin C and citric acid, which works against accumulation of serum, thus preventing pimple outbreak. For best results, use cold water for rinsing the skin. It helps in closing the open pores of the skin and thus prevents further bacterial invasion in the skin.
Lemon and groundnut oil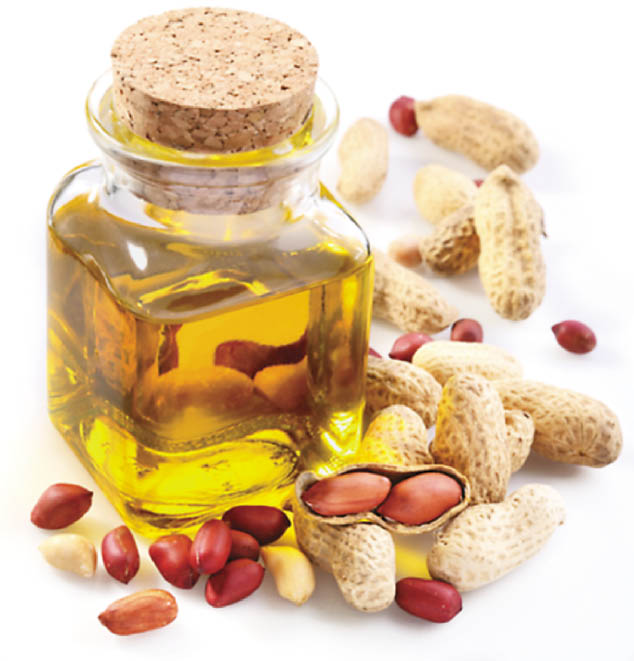 Lemon juice can decrease the size and intensity of the pimples. Lemon juice can be added to equal amount of groundnut oil or made to a paste by adding to sandal wood powder. Massaging with groundnut oil helps unclog the clogged skin pores and removes the black heads. Thorough cleansing of the skin makes the skin breathe fresh and reduces the bacterial colonization on the skin. The blemishes and pigmentation on skin are also visibly reduced on continuous use. This paste is very effective when applied regularly on the effected region for three to four weeks. Lemon juice added to cinnamon powder also helps in controlling acne upto a great extent.
Honey and cinnamon paste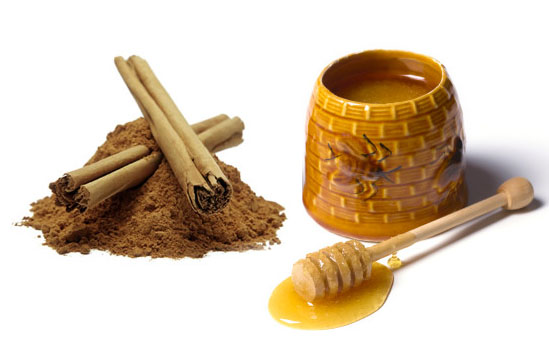 Honey is considered as a natural moisturizer for the skin as it absorbs and retains moisture for a long period, keeping the skin hydrated and fresh. It can also help in controlling pimples when added to cinnamon powder in a ratio of 3:1. This mixture should be kept overnight for excellent results. Honey is known to absorb all the impurities from the skin, making it an ideal cleansing agent. In traditional Chinese medicines, honey has an important role in balancing yin and yang. It helps prevent acne, which are caused due to hormonal changes or heat of the body.
Rejuvenating apple honey face mask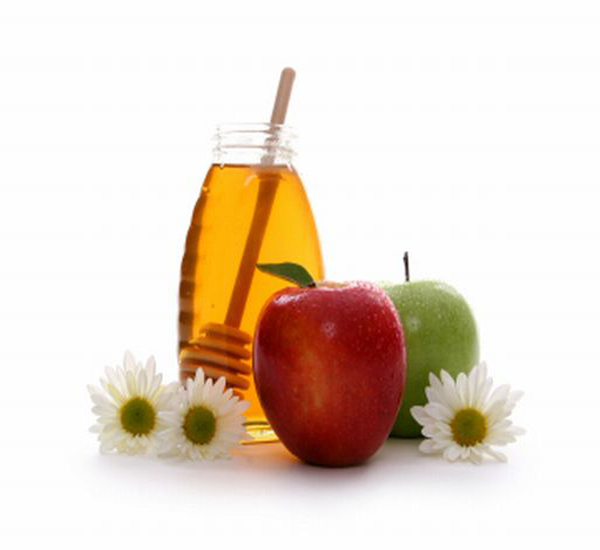 A honey and grated apple facemask can be both de-stressing as well as an effective remedy for acne prone skin. Green apple is a powerful antioxidant as well as an excellent source of vitamins. This facemask also helps in case of skin darkening and rejuvenates the skin, making it healthy, supple, and glowing.
Garlic for glowing skin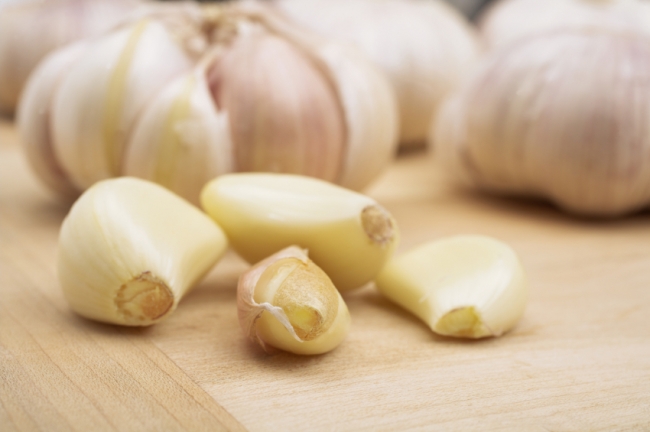 Garlic is a smelly but effective remedy for pimples. Rub garlic juice over affected skin or take it internally, and it can do wonders to clean the skin. Garlic is known for its antiseptic property. It can dry out pimples and provide instant results. When taken internally, it kick starts the whole immune system and helps in absorption and synthesis of every vitamin, protein and minerals that the body requires.
Tomato wonders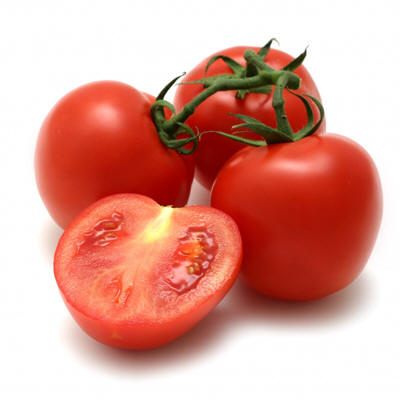 Tomatoes can also help in treating pimples. Just apply ripe tomato pulp on the affected skin and leave for an hour or so. Tomato juice will also cleanse the skin and help to get rid of the suntan. The acidity in tomatoes helps in clearing acnes. Vitamin A and Vitamin C are commonly prescribed for acne treatment. Tomatoes are rich in Vitamin A, Vitamin C, and Vitamin K thus providing natural, easy, and cheap cure for pimples. Cucumber juice can also be used in the same manner for the same duration. It provides a relieving effect as well as cures pimples.
Neem paste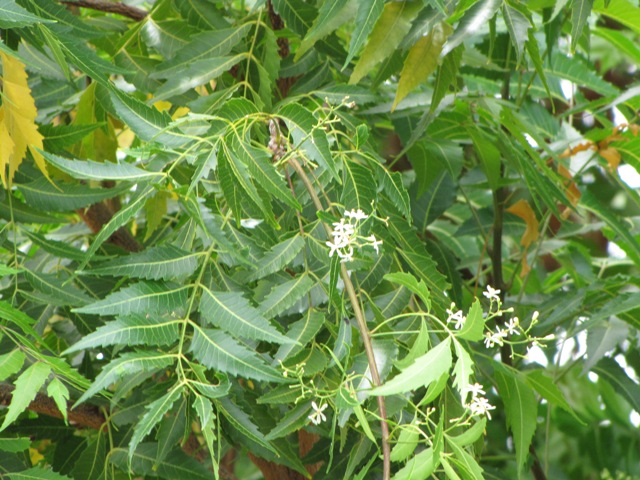 The antiseptic effect of neem (margosa) is known to everyone since ages. Crush neem leaves and add turmeric to it to form a smooth paste. Apply it to pimple prone area and leave for around an hour. The natural neem activity will help in killing the bacteria and hence treat and prevent occurrence of pimples. It is also known to have anti-inflammatory effects that reduce the redness caused by pimples. Neem contains salicylic acid that is a main component of many medically prescribed drugs. The mild acid exfoliates a thin outer surface of the skin and hence unclogs the clogged pores, making the skin breathe and prevents pimples.
Basil extracts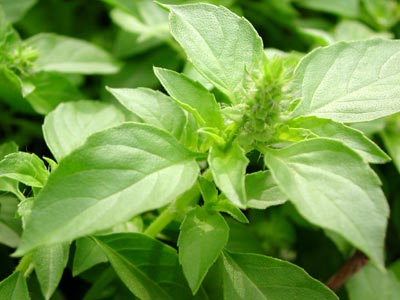 Boil 2-3 basil leaves in a cup of water for about 15 minutes. Let this mixture cool down and then apply on the affected area for 15-20 minutes. This home remedy, when followed regularly in very effective in treating pimples. Basil is known for its antiseptic, anti-inflammatory, and anti-spasmodic activity, which helps in getting rid of pimples and blemishes. Drinking herbal basil tea is also very beneficial for treating pimples.
Pomegranate peel paste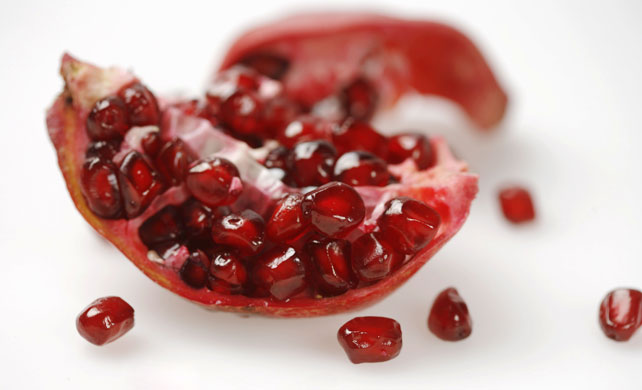 One of the most valuable home remedy is the usage of pomegranate peels. The pomegranate peels are usually thrown away to a garbage box, but they are also effective in treating pimples. Roasted and dried peels are crushed to form a powder. Add some lime water to this powder to form a paste. Apply this paste on the affected region and keep for about half an hour. Regular application cleanses the skin deeply and prevents occurrence of pimples. Pomegranate is rich in Vitamin C, mineral and nutrients. It is a natural potent antioxidant. The oxidizing action of pomegranate works against the excessive sebum accumulation in the skin that causes pimples. Hence, it works against the root cause of pimples and prevents further occurrence. Vitamin C helps in growth and maintaining freshness of the skin. Drinking pomegranate juice also works for treating pimples.
Tea tree oil and aloe vera gel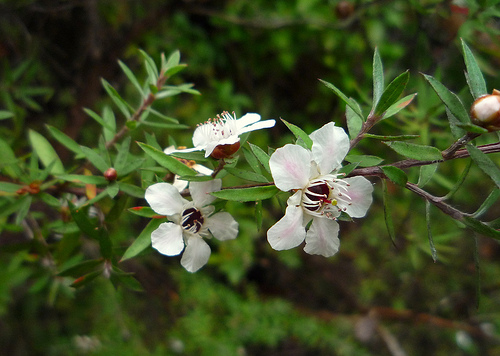 Tea tree oil and aloe vera gel are known to have anti-bacterial and anti-inflammatory property. Application of these on the skin kills the proliferating bacterial colonies and hence it does not only treat pimples but also reduces the chances of further occurrence. Tea tree oil is an oil extract of the leaves of Australian Melaleuca alternafolia tree. It should be used judiciously as it may cause sensitivity on the skin. A mild quantity of tea tree oil should be applied on a small patch of skin to test sensitivity before beginning with the full-fledged procedure.
Aloe vera does not cure pimples but it considerably reduces the swelling and discomfort caused due to them. Daily usage of aloe vera can definitely prevent pimple outbreak. Apart from topical application, it can also be taken internally for better results. Take a large aloe vera leaf and wash off all the dirt. Put this in the juicer and add any natural flavor to it. It is highly recommended to drink 2-4 ounces of aloe vera juice for prevention of not only acne but also other types of skin problems.
Fenugreek leaves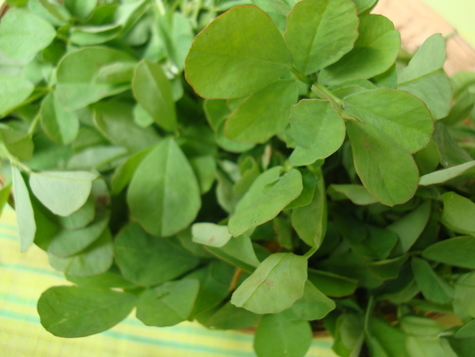 Pimples on dry skin may be very difficult to deal. Fenugreek leaves is the solution to this. Crush three to four fenugreek leaves and add water in the right amount to form a paste. This paste, when applied overnight on regular basis, treats pimples and prevents scars too. Wash face with warm water the next morning. Fenugreek is known to produce light stains on the fabric. So make sure, that an old pillowcase is used when the paste is kept overnight. Fenugreek is known for its anti-inflammatory and anti-oxidant property, both of which are ideal for acne treatment. In addition, it also has anti aging property, which makes skin look fresh, supple, and renewed.