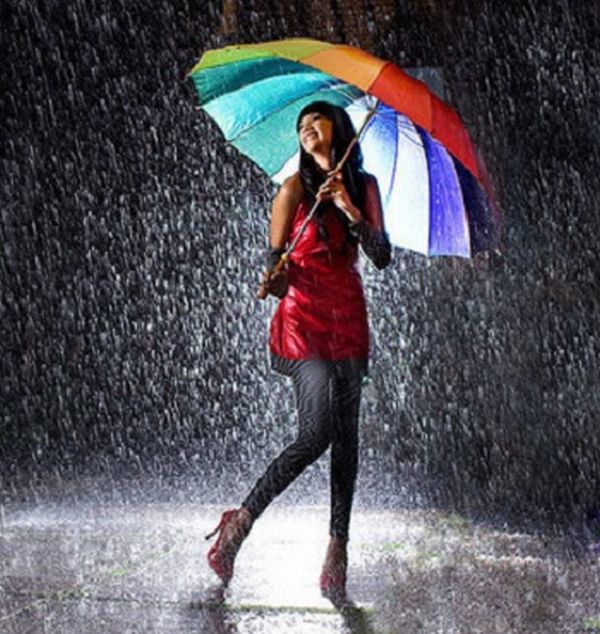 Monsoon brings relief from summer heat, but it brings great challenges for your healthy skin too. It is the time when you need to take little extra care of your skin which usually becomes unstable. Sometime your skin might become dry, and some oily. Hence, you must take care of your skin in a great way during this season. Follow the mentioned skin care tips for monsoon in order to look beautiful and fresh and make your skin glow.
1. For Dull Skin
To exfoliate your skin is very necessary. If your skin is dry, exfoliation process can be helpful. It keeps the pores away from hardened oil and clears the skin from dead cells. The chances of getting blackhead also reduce. Scrubbing twice to exfoliate dead skin is a good option. Going for facial on regular basis can also help.
2. Avoid Heavy Makeup
You skin is sensitive part of your body. It needs proper care and treatment in every season. It is always goof to avoid heavy foundation or moisturizers during your make up. Apply matte compact or light mousses with some calamine option drops as a base of your make up. You should always nourish your skin by eating salads washed out from boiling water. This protects from any kind of infection. If you consume vegetable soup everyday, it makes your skin glowing. You can also use water-based foundations and eye shadows. Use for eyeliners and mascara.
3. Cleansing
Your skin needs cleansing on regular basis. This will keep your skin healthy and fresh. Do not apply any soap products on your skin. It strips the skin of protective oils. If your skin is dry most of the time then do not use antibacterial soaps as they can dry off your skin more.
4. For Oily or Dry Skin
In monsoon season, our skin gets wet as compared to usual. Different skin types react to the problem differently. Your skin can be either dry or have tendency to get pimples. If you have acne prone skin, then use water-based moisturizer. If you have dry skin, then go for oil-based moisturizer is better suited. If your skin is oily or have tendency of getting noticeable whiteheads, then you must reduce the oil from skin by water-based moisturizers. For dry skin, you must apply glycerin, almond, rose water, honey or moisturizer before going to bed.
5. Moisturizing
Moisturize your skin during monsoon is as necessary as moisturizing it in summer. Monsoon can increase the need of your skin to get moisturized. In monsoon, your skin usually becomes wet. Due to this consistent dryness and wetness, your skin can get dried. That is why you get itchy feeling on your skin during monsoon. Apply non-water-based moisturizer, if your skin gets wet again.
6.Toning
You should do toning every morning and night. Toner which is non-alcoholic must be used so that eruption or infection of skin does not take place. During monsoon, you should apply toning every night as it protects from microbes or air-bone entering your skin. Get a good anti- bacterial toner which can be very effective. You can apply antibacterial face wash too.
7. Do not Rub Your Skin
As said skin is very delicate part of your body. Do not rub your face when you dry it. Rubbing can create hyperpigmentation. Pat your dry skin gently so that friction of any kind gets avoided.
8. Sun screen
It is not necessary to use sun screen only during summer season. Applying sun screen during a cloudy day can be also helpful. Even if clouds obscure sun, but its rays still affect your skin. Look for the sun screen which can suit your skin and protect it from harmful UV rays. UV rays can be harmful for your skin in many ways. Hence using a sunscreen with SPF 20-30 and reapplying it in 3 hours is a must.
Monsoon is the season when your skin can behave little different. To take care of your skin is your responsibility especially in monsoon season to maintain a fabulous look. The humidity blocks your skin to breathe and helps dust particles to skick to your skin even more. To rejuvenate your soft and toned skin by following these care tips can be quite helpful.