Many consider stretch marks to be a by-product of pregnancy in women. However, the truth is that stretch marks can occur in any individual. They are an effect of the skin expanding rapidly owing to weight gain. Usually occurring on the thighs, abdomen, upper arms and buttocks, etc., stretch marks, although not a risky health condition, can be quite embarrassing to flaunt. So if you are determined to remove them at all costs, here are some excellent home remedies to banish them from your body forever.
Sugar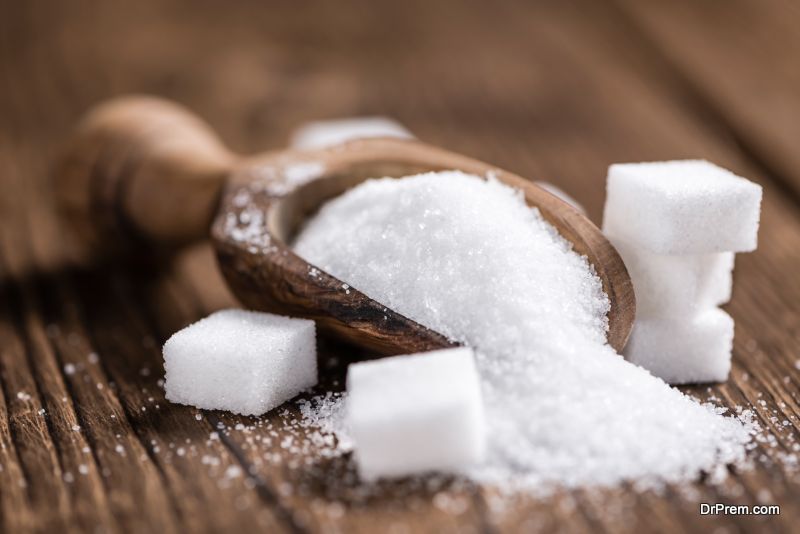 Surprised? Well, don't be.  The natural exfoliating properties of sugar make it a great choice for removing the dead skin cells on your body, allowing new ones to grow in their place and cover the stretch marks. Sugar is also an excellent moisturizing agent and helps keep your skin nourished and supple, thus preventing the formation of more stretch marks in the days to come.
Simply mix a tablespoon of sugar with a few drops of lemon juice. Rub this mix on the stretch marks evenly and massage the area for about 10 minutes. Do this every day before stepping into the shower.
Lemon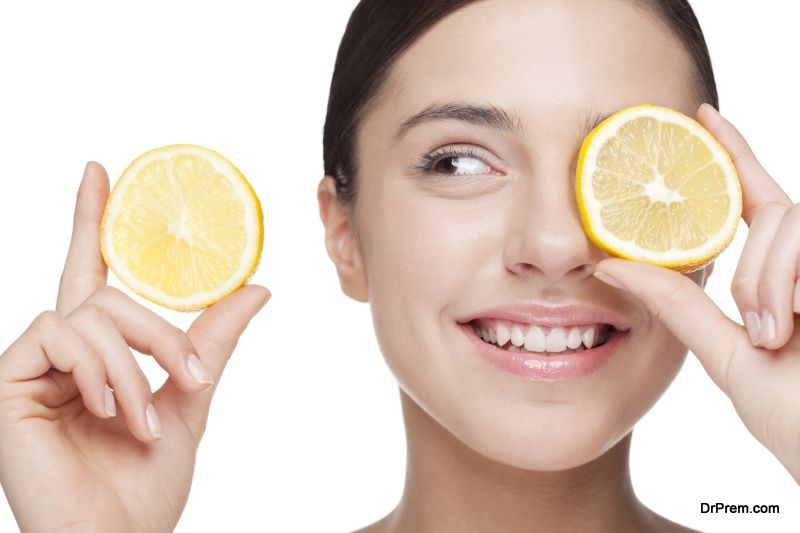 Lemon is an exfoliating agent as well and can easily clear out stretch marks from your body by removing dead skin cells on the surface. The natural bleaching properties of lemon also help to camouflage the stretch marks until they vanish completely.
Squeeze the juice out of a lemon. Apply this juice on the stretch marks and rub it nicely. Wait for 10 minutes and then wash off the area with lukewarm water. Repeat this remedy twice a day to get rid of the stretch marks completely.
Olive Oil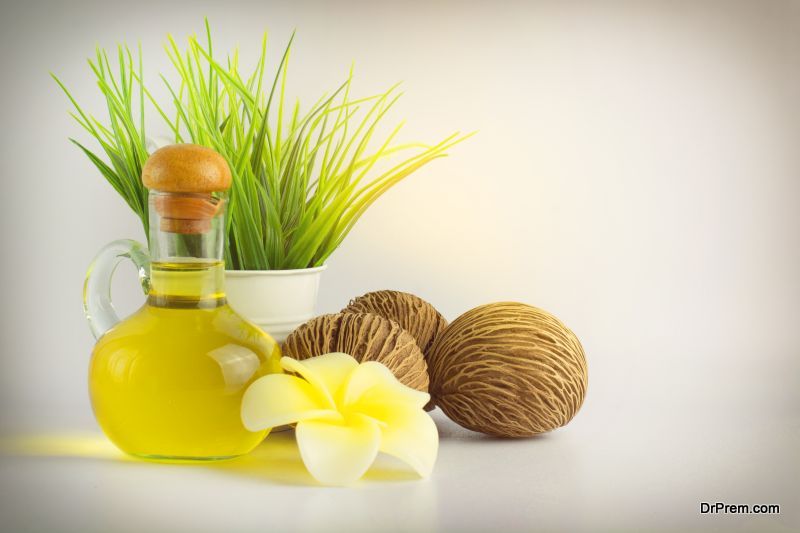 Olive oil is a favorite when it comes to moisturizing the skin. The high Vitamin A, D and E content of olive oil helps it to nourish the skin, allowing the latter to heal and cover the stretch marks naturally.
Shower in hot water to open up the pores on your skin. Towel lightly and rub some olive oil on the stretch marks. Massage in circular motions for about 10 minutes. Do this every day for best results.
Castor Oil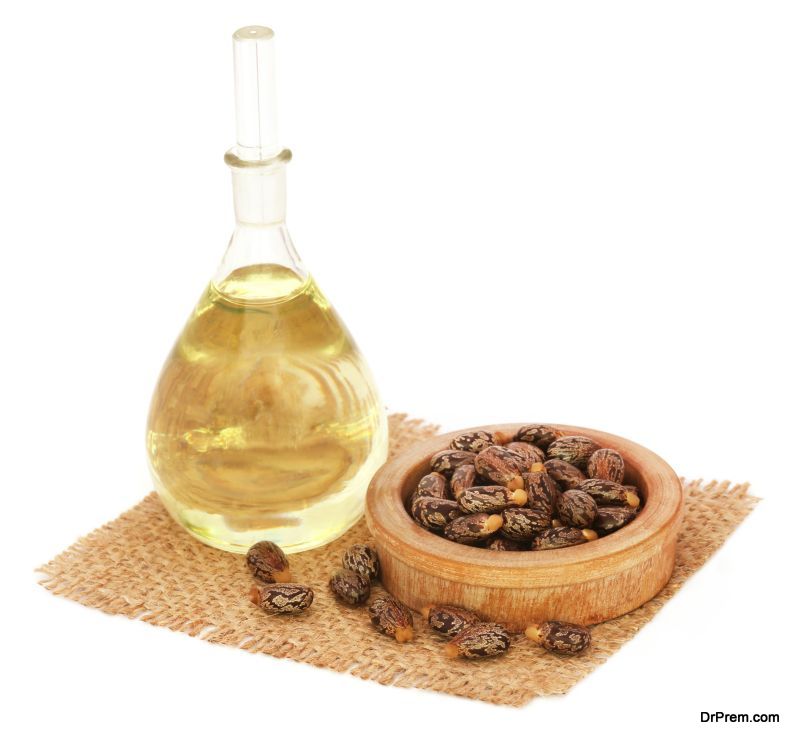 Like olive oil, castor oil is considered as a great natural remedy for stretch marks. The antioxidant and anti-aging properties of castor oil ensure that your skin remains blemish free for a long time. This makes it a great choice for all kinds of skin related issues, including stretch marks.
Massage some castor oil on the stretch marks for about 15 minutes. Use a thin cloth to cover the area. Apply some heat via a heating pad over the area for about 30 minutes. Do this every day for a few weeks to get rid of the stretch marks.
Egg Whites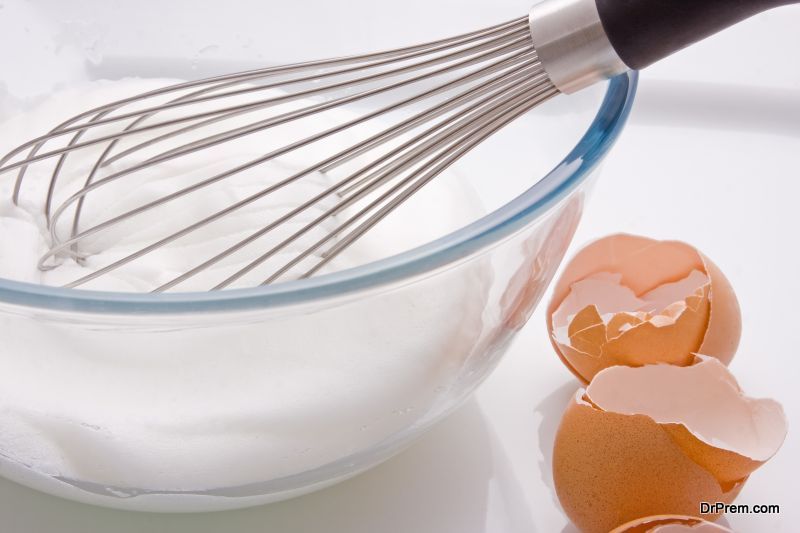 Egg whites are natural collagen boosters. They contain plenty of amino acids and proteins that stimulate the growth of new skin cells in order to hide the stretch marks effectively.
Whip the whites of eggs nicely. Apply the egg white mask to the stretch marks and wait for it to dry. Rinse the area with lukewarm water afterwards. Follow this remedy on a daily basis to remove stretch marks effectively.
Potatoes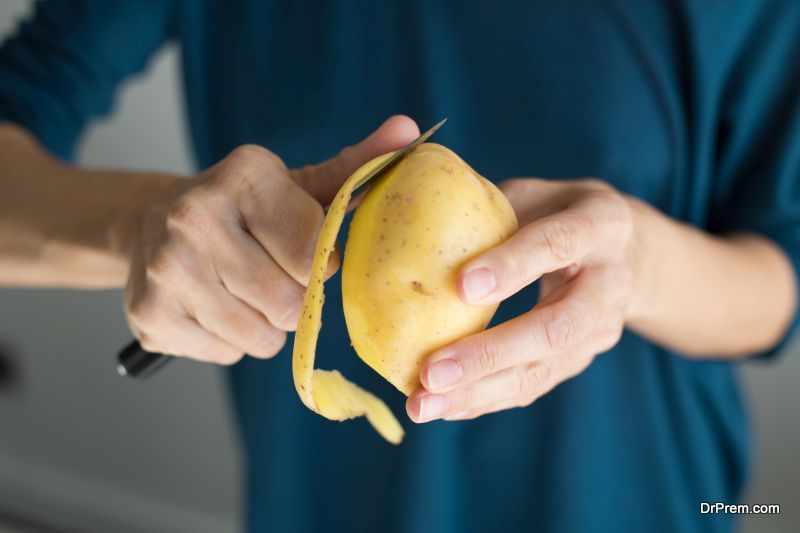 Potatoes are natural bleaching agents that help to lighten the skin color and make blemishes like stretch marks fade away on their own. Potatoes also contain many vitamins and minerals that stimulate the production of new cells which help to quicken the skin healing process.
Take the fleshy side of a potato slice and rub it over the stretch marks for 10 minutes every day. You can also make a paste of potato pulp and apply the same to the stretch marks for 10 minutes every day. Continued use of this remedy will help you notice positive results within a few weeks.