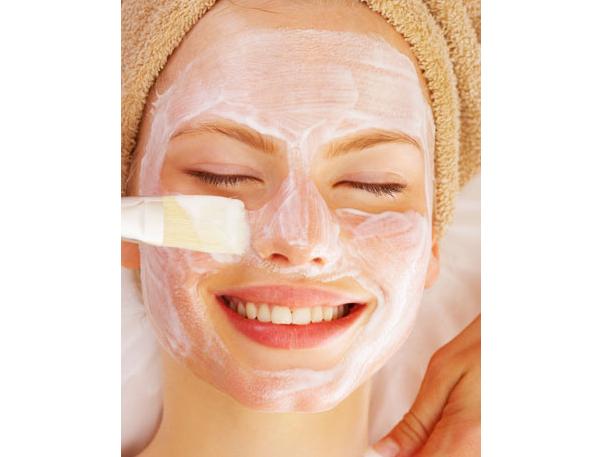 Dry skin is more prone to skin diseases than oily skin. Oily skin only causes some blackheads, etc. because it attracts dirt, but dry skin causes way too many problems to make a list of. People with regular skin too suffer from more or less dry skin during the winter season or in climates with less humidity. The most common dry skin problems include flakes, irritation, red skin, static, dry and unmanageable hair, etc. Dry skin problems can be a bit hard to fix sometimes. Oily skin can be fixed by washing with soap twice a day and using a facial wipe and/or powder, but dry skin problems are not as easy as applying some moisturizer or oil – because then you'll have the bad effects of oily skin like dirt, clogging of pores, etc.
However, there are some effective natural remedies for dry skin which are convenient and inexpensive.
1. Diet
This is probably the most important part in any health or beauty regime, but we tend to disregard it when it comes to skin care. 'Beauty is skin deep' – therefore, it is important we eat good. Eat foods rich in minerals like magnesium, vitamin C, vitamin E and beta-carotene, essential fatty acids which feed and provide nutrition for your skin. Many of us are unaware of this, but dark chocolate is great for your skin. Other than that, try to include salmon, tuna, oranges, carrots, etc. to your fruit platter.
2. Olive oil – The multipurpose oil
Olive oil, whether taken internally or used externally, is good for you. Olive oil is packed with antioxidants and essential fatty acids which are great for your skin. Especially for dry skin, a dab of olive oil can work wonders. Olive oil has an instant soothing effect on dry cuticles of the outer surface of your skin. Use it on your hands, elbows, legs, knees – all over the body if you want, including the face if you're not going outdoors. Olive oil can be a great makeup remover as well. A piece of cotton or a facial wipe and some olive oil can work better than makeup removers and cleansers. It also soothes, conditions dry, parched, flaky and irritated skin. Use organic extra-virgin olive oil for optimal results. You can even mix it with your daily moisturizer to enhance the effect.
3. Honey – Healing dose for dry skin
Here is another natural ingredient, which is good for you both taken internally and used externally. Honey is rich in anti-oxidants. A tablespoon of honey mixed with some sugar free lemonade in the morning will improve your overall health and make your skin glow. Honey taken with some warm milk will improve your body's resistance power or immunity – so you fall sick less often. Honey works equally well when used externally for chapped lips and cracked skin. Honey also works wonders to soothe cracked heels, rough elbows and knees.
4. Aloe vera – The omnipotent
Aloe vera is an omnipotent herb, which is used in almost all beauty and skin products and a large number of medicinal products. From minor skin infections to wounds and burns to diabetes and elevated blood lipid – aloe vera is there to save the day. So whenever you buy beauty products or skin creams, check the content section for aloe vera. It is best if you can find some organic aloe vera oil or gel. Mix aloe vera and cucumber together to form the ultimate dry skin soother.
5. Scrubbing
Of the many dry skin problems, flaky and parched skin is the most annoying and disgusting. Sometimes they can be a bit painful too. For people with such problems – regular scrubbing is a must. Here are a couple of ways to make homemade skin scrubs.
a. Take equal amount fine-grained sugar (preferably brown) and olive oil to make a rich and nourishing body scrub which is ideal for dry skin. Use this mixture and rub it over your face in a light circular motion. The oil will soften the skin, while the sugar grains will act as exfoliating beads.
b. Another way to do it is by using honey and lemon. Simply mix one tablespoon of honey and two tablespoon of lemon juice and rub it all over your face in a gentle circular motion. Then use the lemon peels to scrub your face. This will remove dirt from the inner surface of your skin and exfoliate the dead skin.
6. Massage
Like we mentioned before, olive oil is a multipurpose oil. Use it to your full advantage. Take a cupful of olive oil and massage your body with it. This will do well for the blood flow and make your skin glow. Take help from your significant other to massage the parts of your body you cannot reach or maybe ask your masseuse.
Greek yogurt and mashed papaya too make a great massage cream. They're all natural and very effective in dry skin problems.