The sexiest butt owner in Hollywood is no doubt Jennifer Lopez. It surely stands as an inspiration for many women. Being a mom for twins and managing her busy career, she does not neglect her body and dedicates the required amount of time to keep her body in shape. Her squats and lunges have helped her achieve her present booty which sure is a piece of envy for every woman.
We are never happy with the size of our butt. As they say grass is always greener on the other side, if you have a big butt you would want less of it and if you do not have one you want more of it! So here we list down some exercises that J Lo follows to keep her butt swinging to her tunes at all times. Gear up and work towards shaping an envious butt.
Side to Side Lunge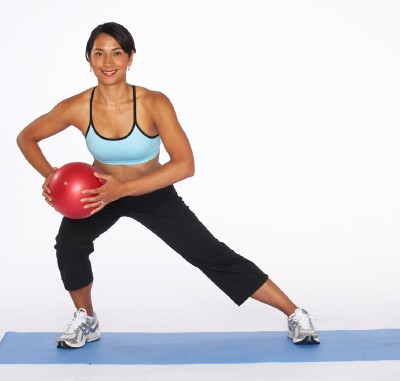 With head erect and eyes forward, keep your feet pointed straight moving out from body.

Keep your left foot stationary and step-out to the right side. Use your right leg and lunge forward. Your right knee should be aligned over your toes of right foot without over extending it.

Ensure that your back is neutral and straight. Now slowly extend your arms to the front of your body to maintain balance. Repeat this lunge on the same side for many times and then switch to the other side.
You can also increase the challenge of this side lunge by adding weights or a barbell across back for good effects.
For attaining the perfect butt like J Lo, alternate front and back lunges along with right and left lunges. Ensure to keep your knees lined over toes at all times when practicing this lunge.
Twisting Lunge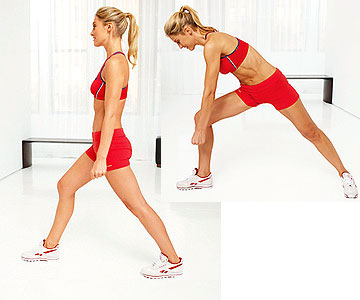 With arms to the sides, stand with your feet parallel. With your left foot, take a large step backward.
Now turn such that your upper body would face left, pivot both your feet such that the heel of your left foot is positioned perpendicular to your right foot. Lower your hands towards the floor over your left leg. Ensure that your left knee and the left ankle are in line while doing so. Center yourself by pivoting back and repeat this process with the opposite leg. Do about 15 repetitions and then switch sides.
Walking Lunge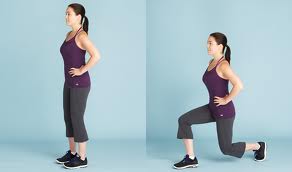 Walking lunges are similar in the way we walk but it includes an extra element, "the lunge". All those in desire of a nice, sexy tight butt, follow the below steps.
Place feet together and stand tall with shoulders back. Place your arms on your hips or behind your head. Step forward with right foot and bend both knees such that your front knee is in alignment with your ankle and your back knee comes closer to the floor. Lift your back heel off the floor.
Just when your back knee is about to touch the floor, force the weight of the body through the heel by pushing up with back left leg. Simultaneously bring left foot together with the right foot.
Do not give a break and alternate legs and repeat the lunge. Alternate legs for every 20 steps and increases the number of steps as your stamina increases. This lunge would surely get you a well shaped butt.
Hip Extensions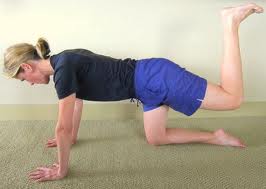 To build a bigger butt like J Lo, the hip extension is a very good exercise. This exercise will give you a substantial burn in the central glutes as they will be heavily worked upon. You will need an adjustable workout bench in order to carry out this exercise.
Face the bench and place one knee on the padded edge. Grasp head rest. The other leg should touch the floor. Raise the leg on the floor behind you by flexing your back side as you raise it up. You can use a heavy ankle weight to cause even more strain. Repeat the process 3 to 4 times in a row.
Step Ups with a Back Kick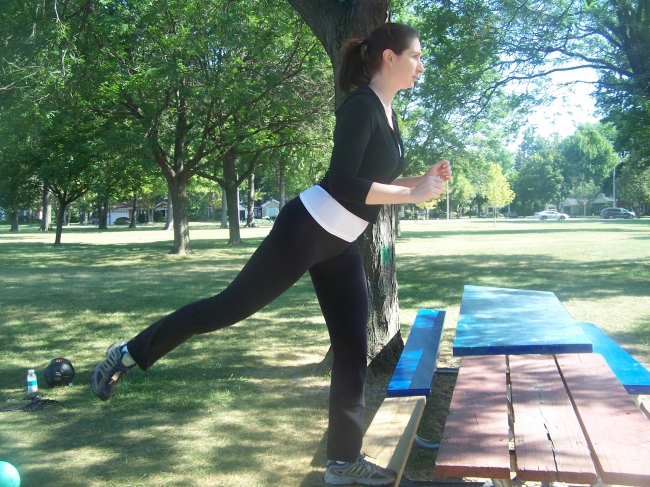 Step onto a platform such that the stepping leg is used to pull your body weight instead of being pushed with the other leg. Kick your right leg straight to feel the stress in your legs and butt. Step down and kick your left leg to feel the strain in your legs and butt. You can alternate the pattern of kicking by stepping and kicking to the sides for a complicated workout. This workout is to be performed at steady pace and quick. Based on your fitness levels and the height of the platform, this workout can be performed from 5 to 75 minutes.
Squat with Side Kick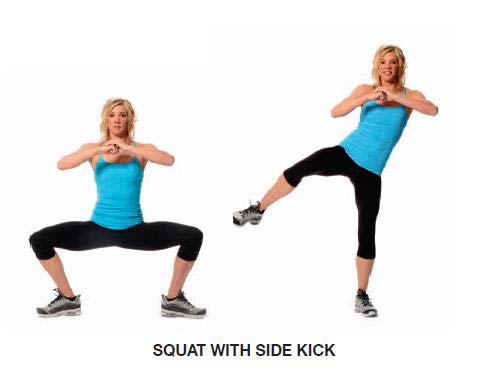 Squats help tone your butt very well. Erect your back and align knees with your feet. Begin with feet shoulder width apart and keep your knees loose. Position legs at 90 degrees and squat your legs. Move a leg out onto the side while you squat. Stay in this position for few seconds before standing up. 12 squats complete a set. Try doing 1-3 sets to gain that awesome booty's.
Side Lying Leg Lifts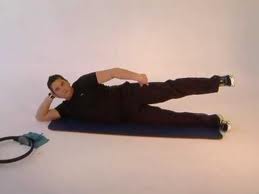 Side lying leg lift helps tone your butt muscles and this exercise can leave you with firm and well shaped booty.
Lie sideways with one arm under your head, extended close to floor and the other arm bent with its palm giving support to your body. Keep your knee and back straight and your foot should face forward. Hold this position for few seconds and repeat this process for 10 to 20 times.
Leg Bridge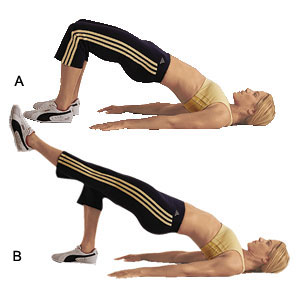 Leg Bridge works wonder for your butts.
Lie flat on floor on your back. Bend your knees such that your feet should rest flat on floor. Both your arms should be on side with palms flat on the floor. Slowly lift hips as much as you can towards ceiling with your shoulders and arms on the ground but bottom is the only part that is lifted. Lower hips back on the floor. Repeat the process for 15-20 times based on your stamina.
Buff Walk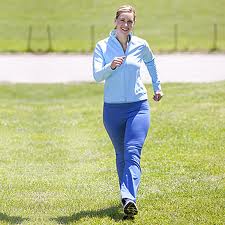 Buff walk is another effective way to attain perfect shape for your booty.
Stand with hands facing in and hold light weight dumb bells in your palms.
With your right foot, take a big step forward.
While you step forward, the left knee should gradually bend towards ground.
Position your right knee so that it's just over your right toe.
Return to your starting position and now step with left foot.
For you to complete 1 set, walk ten steps forward and ten steps backward.
Do at least 3 sets in a day.