Store bought energy drinks are hardly anything more than a concoction of caffeine, sugar and 'healthy' ingredients. Instead of buying ready made energy drinks, you can easily make your own. Healthy and tasty energy drinks can be made with vegetables and fruits, replenishing your lost nutrients. They are cheaper and have no chemicals, and save you both calories and dollars. Just check what you have in your kitchen. You would definitely find some ingredients to make a nutritious drink, which packs a punch:
Energy drinks you can make at home can have caffeine and antioxidants. For a single serving,
Ingredients
2-3 green tea bags
1 passion tea bag
water (2oz)
lemon juice 2tsp
cayenne pepper a pinch
Instructions
Soak the tea bags in the hot water for 5 minutes, add lemon juice and cayenne, and some stevia to sweeten it, if you like a sweet taste. You can either drink it as an energy shot or mix with some water to enjoy a relaxing drink. 
Watermelon coconut water and lime energy drink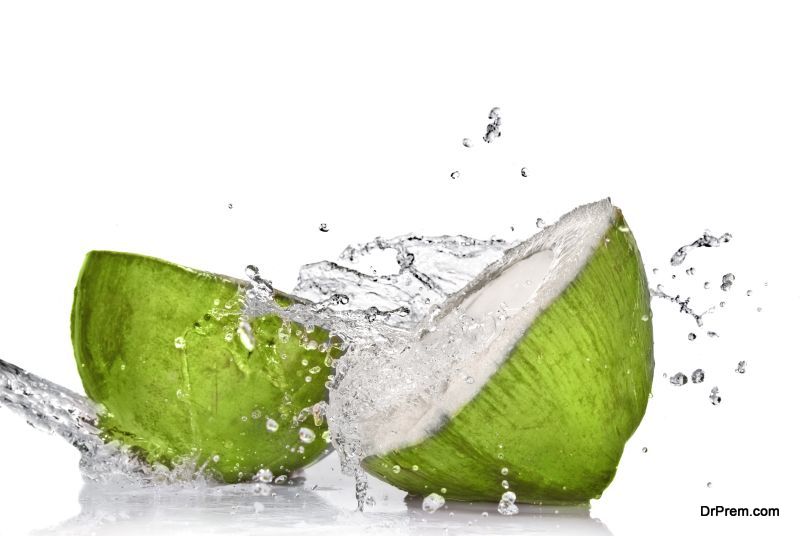 Energy drinks recipes are simple and easy to make. You can use watermelon as the base, which calms the stomach, reduces muscle pain and gives relief to soreness. Its high lycopene content is good for the heart. Mix it with coconut water and lime and you will have an after workout drink with antioxidants and electrolytes (from the coconut water).
Ingredients
1 cup of cubed watermelon
1 cup of coconut water
A dash of lime and salt
 Instructions
Blend all of the above together and drink immediately, as it will separate after some time. 
Workout recovery drink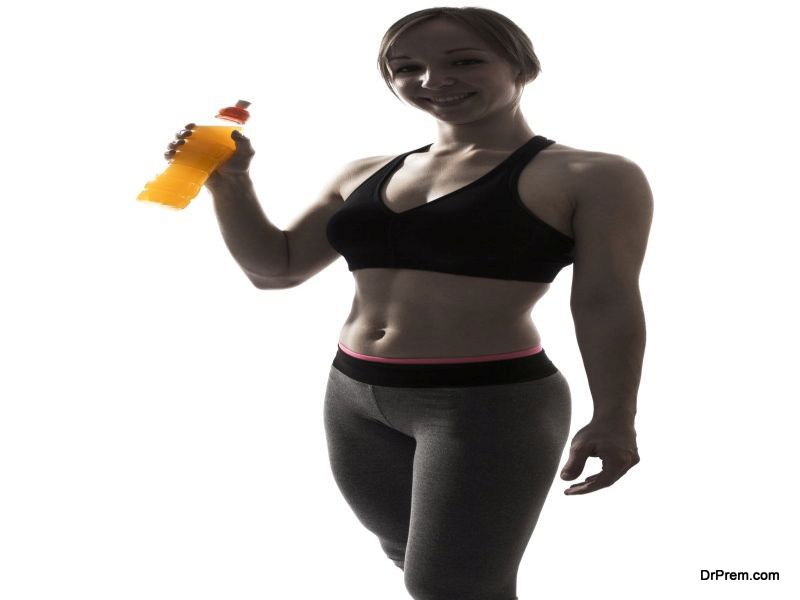 Healthy and tasty energy drinks can sometimes give you all the nutrients you need. Sweet potatoes have loads of potassium, which helps to replenish the electrolytes you lost during your workout. It is a little high on calories but you can have this drink as a snack too.
Ingredients
2 cups sweet potato (peeled)
Peeled orange 4 oz
2 carrots chopped coarsely
Instructions
Juice all the ingredients in a juicer and finish the juice in 24 hours. Use the pulp into your bread or sandwich batter. 
Green juice energy drink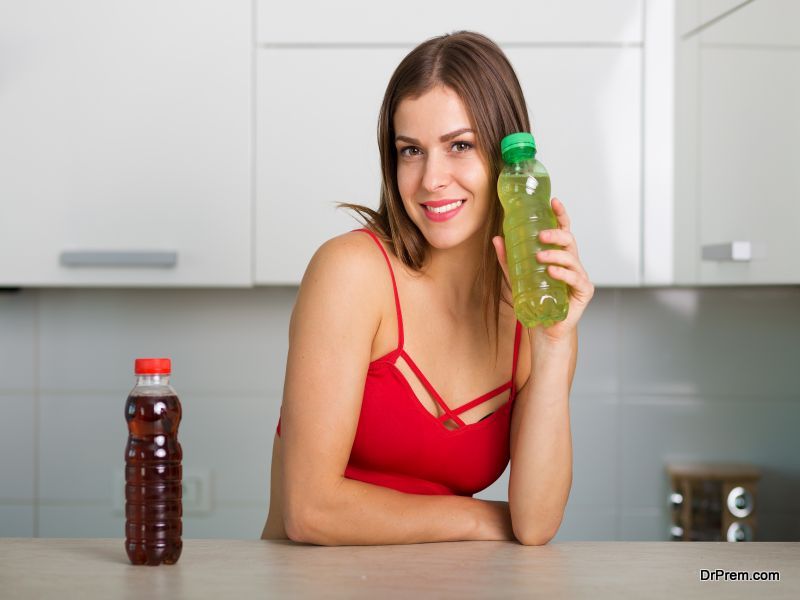 Out of many energy drinks recipes, this one is really easy to make. It has a lot of fruits to give a fruity taste, along with the zing of lime and lemon, to pep you up whenever you need an energy boost. For 10 oz serving size:
Ingredients
Celery 5 stalks, chopped
2 chopped Anjou pears
1 chopped apple
1 bunch cilantro stems
1 seeded serrano chilli
½ peeled lemon
½ peeled lime
Instructions
Juice all the ingredients in the juicer to make this tasty and energetic drink.
Vegetable energy drink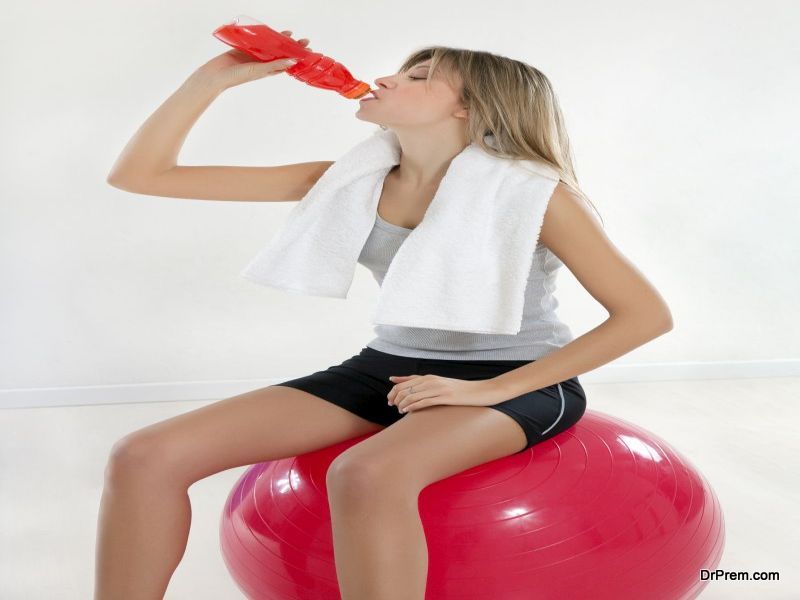 This high fiber vegetable energy drink is good for the digestive system due to its high fiber content. Ginger calms the stomach and you can be energised with all the energy of the vegetables.
Ingredients
2 tbsp chopped and peeled ginger
1 beet, medium, chopped coarsely
4 carrots medium, sliced
1 apple
1 cup of water
Instructions
Blend all the vegetables and ginger in a blender until smooth. Strain the juice and if required, you can thin it with some water. Refrigerate for 2 days and shake well before serving. 
Double layered berry energy smoothie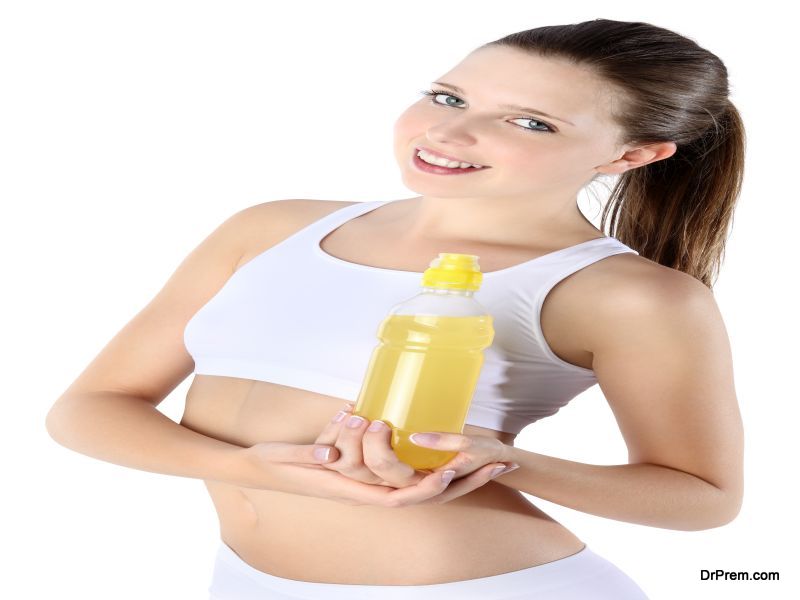 It has two colourful layers, bright purple and startling green. The first layer comprises of berries and the second layer is made up of spinach, avocado, etc and of course milk.
Ingredients
For the layer of berries
1 banana medium, cut in chunks and then frozen
1 cup each of raspberries, blueberries
½ cup avocado
1and 1/2 cups of milk
For the green layer
1 medium banana, cut in chunks and then frozen
1 cup mango, diced
1 kiwi, medium, diced
2 cups spinach ½ avocado
1and 1/2 cups of milk
Instructions
First, blend all the ingredients of the berry layer and blend at high speed, until it is smooth. Pour this into 4 glasses.
Then blend the second green layer and pour on top of the berry layer. Energy drinks you can make at home are flavourful, tasty and healthy, giving you all the nutrition you require.
These unique energy drinks are not only delicious but look great too. You can make an energy drink to rejuvenate you after a tough workout, or to give you energy throughout the day.