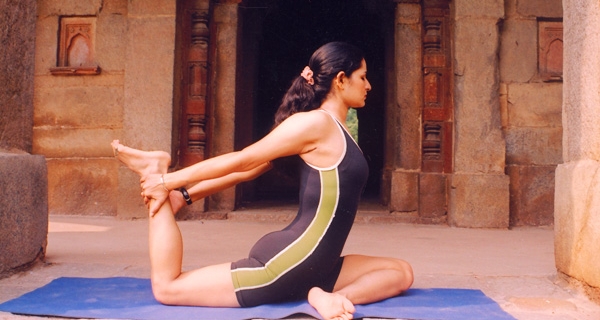 Fibromyalgia is a severe problem which results due to combination of pain and fatigue in the ligaments, muscles, tendons and multiple tender body points. The tender points are painful or tender when you apply pressure on it. Some of these points are shoulder, upper chest, upper back, lower back, thighs, hips and elbows. Many alternative treatment like chiropractic, acupuncture, massage, yoga and meditation are becoming popular for effectively treating people suffering from pain related problem like fibromyalgia
1. Yoga
Prayer, yoga, meditation are said to be good alternative therapies for fibromyalgia that provide instant relief from pain. These low impact regular exercises can prove to be effective natural therapy for fibromyalgia.
2. Complex Medicine
If you are looking for some complex medicines as an alternative therapy to treat this pain, then osteopathy is the best medicine. It is regarded as a medicinal and surgical type of therapy to naturally cure the body.
3. Acupuncture
It is said to be traditional Chinese medicine in which thin needles are placed in the skin at some points throughout the body. When there is same treatment but needles are not used it is called acupressure. Most of the doctors usually recommend it as alternative therapies for fibromyalgia. The exact cause of this illness is yet not known to doctors. However, they think that by applying acupuncture or acupressure some of the symptoms of the ailment can be eased.
It is said that these therapies can be ineffective and can result in many side effects. Sometimes, it can be addictive as well. However, doctors look for conventional methods as the last option for treatment. It can be a hope for the patients to give it a try.
4. Hypnosis
This therapy is the new invention of health care experts. It is said to be an effective treatment in many medical situations including fibromyalgia. It helps to alter the unproductive patterns and behaviors which result in many medical conditions and convert it into productive ones. Thus, it improves the healing process of your body. It is like a hope for the patients to get cured from this disease.
5. Herbal Medicines
These medicines are said to be best and natural way to cure any problem especially fibromyalgia. Though they are referred as over prescription drugs but they can be helpful for treatment of this ailment. You also get supplements for this like chondroitin and glucosamine. These herbs and supplements are promoted for fibromyalgia. If you are not sure which one to get, then consulting your health care expert is advised.
6. Chiropractic and Massage
Chiropractic and massage therapies are said to be another natural and effective way to treat this illness. These alternative therapies help the patients to recover form the symptoms of this problem. Chiropractic is said to be risky because it results in misalignment of the vertebra and create pain in other body parts. However, this therapy is highly recommended treatment for any kind of chronic pain and is said to be successful natural therapy for fibromyalgia. Whether massage is effective or not is still a question. However, according to studies, deep muscle massage can sometimes be uncomfortable and result in pain.
7. Cognitive Behavioral Therapy
This therapy is also called as CBT and has been shown most effective therapy for fibromyalgia. This non-medication treatment changes the way you think about pain. It improves your body's response to pain and thus make your pain less severe. It also provides you with proper sleep.
8. Minerals and Vitamins
Some minerals and vitamins are also considered as alternative therapies to treat fibromyalgia. Omega-3 and 6, B-complex and fatty acids are said to be effective one.
Another natural therapy is Sam-E which can help to cure against this illness. However, it includes unwanted side effects and hence is advised to be used with care. Make sure you consult your doctor before getting this treatment. You should also know the process of this treatment and should not take it more than advised.
9. Mangosteen
It is said that mangosteen juice or supplements can be good natural therapy for fibromyalgia. According to the reports, this therapy has given positive and amazing results without affecting any other body part. It is said that as compared to other therapies mangosteen is one of the few which can eliminate the symptoms, pain, depression, fatigue that has result due to fibromyalgia.
Other therapies like biofeedback, aromatherapy, chelation therapy, reflexology, cupping and neurofeedback are also said to be effective for alternative therapies for fibromyalgia.